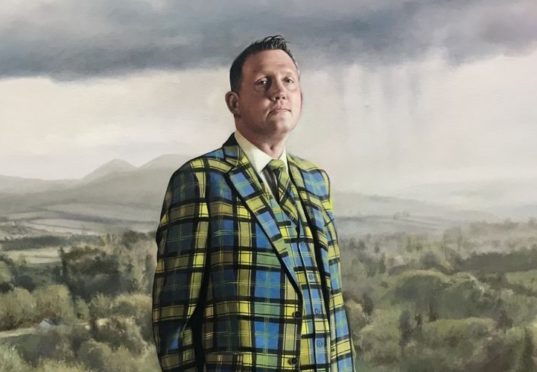 The artist insisted he wanted to capture the "inner strength" of a Scottish rugby legend.
And most people will agree that Gerard M Burns' painting of Doddie Weir, which has been unveiled at the Scottish National Portrait Gallery, captures the essence of the man who has been fighting motor neurone disease for the last four years.
The work will be shown in the Great Hall for the duration of the Six Nations Championship which starts this weekend, after which it will feature in The Modern Portrait, an exhibition which includes portraits of notable Scottish figures such as Alan Cumming, Susie Wolff, Ewen Bremner and Tilda Swinton.
Mr Weir earned 61 caps for Scotland between 1990 and 2000, played in three World Cups and was selected for the British and Irish Lions tour of South Africa in 1997.
He also appeared six times for the Barbarians and was famously described by the legendary commentator Bill McLaren, whilst embarking on a forward run for Scotland, as being "on the charge like a mad giraffe".
In 2016, he was diagnosed with MND and subsequently launched the My Name'5 Doddie Foundation, which raises funds to aid research into the causes of the currently incurable condition.
In its first two years, the foundation has invested almost £4million into MND research projects and helped hundreds of families who are living with the disease.
Mr Burns, 58, who has created other portraits for the SNPG, said: "I felt strongly from the very beginning that this painting should show some of Doddie's inner strength and that to make something too trivial would have been completely wrong given the circumstances of his life at this point."
The painting shows Weir in the Scottish Borders, where he grew up as part of a farming family, with the Eildon Hills behind him. He has been depicted wearing one of his famous suits in the Doddie'5 tartan.
Mr Weir, 49, said: "It is a great honour to have Gerard's painting on display at the Scottish National Portrait Gallery, among so many notable and notorious Scots.
"The support of the Scottish and rugby communities has been incredible since I shared my diagnosis. I would like to thank everyone involved for their contribution and especially Gerard for doing such a fine job with the limited source material!
"I would also like to say a big thank you to the National Galleries of Scotland for including the painting in their fine collection."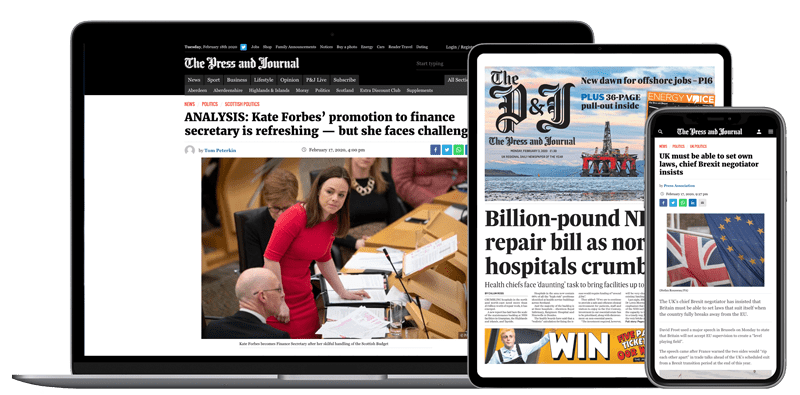 Help support quality local journalism … become a digital subscriber to The Press and Journal
For as little as £5.99 a month you can access all of our content, including Premium articles.
Subscribe