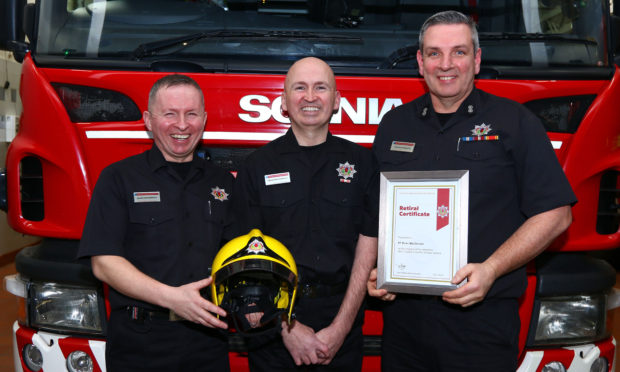 A firefighter from Oban who is fighting a degenerative disease has been given special recognition by the fire service after his diagnosis forced his retirement.
Brian MacDonald learned he had motor neurone disease (MND) almost two years ago, forcing him to call time on his 13-year career in Glasgow.
Mr MacDonald, who was one of the first on scene following the Clutha disaster, has since moved back home to Oban to be with relatives.
And a presentation took place at the town's fire station at the weekend to celebrate his achievements over the years.
Mr MacDonald was awarded a retrial certificate alongside a tally with his date in and date out inscribed.
He said he'd been touched by the response of all who gathered at the Soroba House Hotel following the presentation.
"It was a great night, but it has been very hard to try and deal with the diagnosis," Mr MacDonald said.
"Every day is a challenge. My head is with it but the signals are not reaching my muscles."
Mr MacDonald is hopeful of securing a place on a pioneering clinical trial designed to slow the effects of the degenerative disease.
Oban MND sufferer crafts special Old Firm shirt to pay tribute to heroes who battled the illness
During his career in Glasgow, he was part of the emergency response sent to the Clutha bar on November 29, 2013, after a police helicopter plummeted through its roof, killing seven people and all three crew members.
He also responded to the George Square bin lorry crash in December 2014, which killed six and injured 15 others just days before Christmas.
Despite attending some of the Scottish Fire and Rescue Service's biggest incidents, Mr MacDonald maintains it is "still the best job in the world".
He added: "The fire service has been a huge part of my life, with over 164 years of service from members of my family including my dad, brother, uncle, two cousins and one of my cousin's father-in-law.
"It's very hard to deal with. Even now when I see a fire engine pass, it upsets me as I think that should be me in that fire engine.
"I am proud of my achievements. Although people lost their lives we were able to save so many more.
"If I am able to get on this trial and come back fighting fit, it will be the first job I will be applying for again."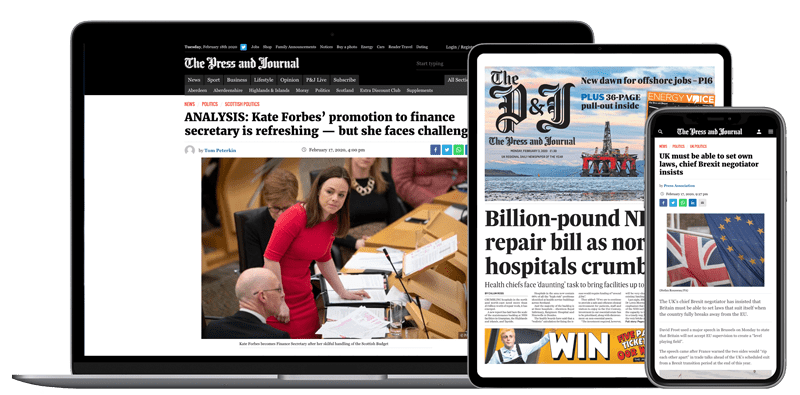 Help support quality local journalism … become a digital subscriber to The Press and Journal
For as little as £5.99 a month you can access all of our content, including Premium articles.
Subscribe