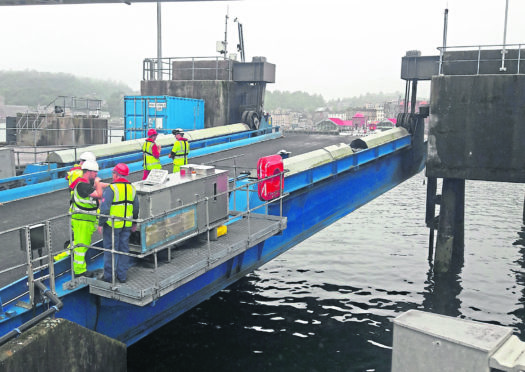 Work on Oban ferry terminal's second linkspan has been completed on schedule.
The linkspan, which reopened after a 10-day closure, was closed for maintenance. Work was carried out to replace the lifting cyclinders.
Caledonian Maritime Assets Limited (CMAL) has returned linkspan number two to full service.
During the closure, vessels used the linkspan at berth number one, which was replaced in early 2019. Disruption to services was minimised during the work, which was planned to coincide with the annual dry-docking of certain vessels.
Ramsay Muirhead, director of port infrastructure and planning at CMAL, said: "Following a number of issues with the hydraulic lifting system at linkspan number two at Oban during 2018 and 2019, we felt it prudent to replace the lifting cylinders to improve its reliability."
CalMac's area operations manager (Argyll), Don McKillop said: "We are pleased to be able to get operations back to normal again on schedule and thank passengers for their understanding during this work."