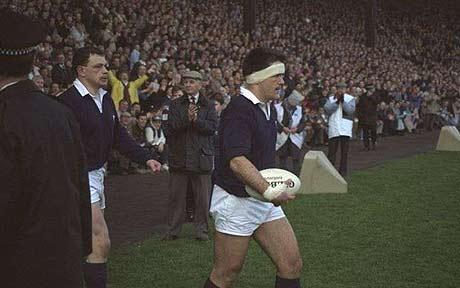 It is the oldest rivalry in international rugby history. And, whenever Scotland meet England for the Calcutta Cup, the history which pervades these occasions always gives them an extra edge.
As the 2020 match looms into view, there are no great prizes up for grabs on Saturday. On the contrary, both sides are coming off the back of defeats in their opening Six Nations tussles and are without a number of key players for a variety of reasons.
Any year which ends in zero has produced a scintillating series of games in the last four decades, with the Auld Enemies both experiencing triumph and tristesse at Murrayfield. Let's take a look at the contrasting fortunes for them both since 1980.
1980: SCOTLAND 18 ENGLAND 30
It's easy to forget nowadays, but there was a time when the English went decades without achieving a Grand Slam, which explains the scenes of exultation at the climax of this memorable encounter. Bill Beaumont, one of the sport's genuine good guys, travelled to Edinburgh with his men, bolstered by a world-class group of forwards, including Fran Cotton, Maurice Colclough and Beaumont himself.
In the event, amidst a ferocious series of exchanges between the rival packs, winger John Carleton scored a hat-trick of tries and that proved the catalyst for England winning their first Grand Slam since 1957. Their fans were understandably elated after a long spell when the Welsh reigned supreme in the competition.
1990: SCOTLAND 13 ENGLAND 7
There hasn't been another day like this in Scottish rugby – a mad March afternoon when both sides were challenging for the Grand Slam and England arrived as overwhelming favourites (or at least among their own supporters and the bookmakers).
Oblivious to this, Murrayfield rocked as Scotland rocked the life out of their opponents, after David Sole led his team out in a gladiatorial-style slow march which demonstrated the unstinting belief and commitment which the hosts had in their ability.
Craig Chalmers put them 6-0 in front and, despite a fine try from Jeremy Guscott, the Scots applied the coup de grace when Tony Stanger latched on to Gavin Hastings' kick and made history for himself and his colleagues. Scotland went wild for a few days!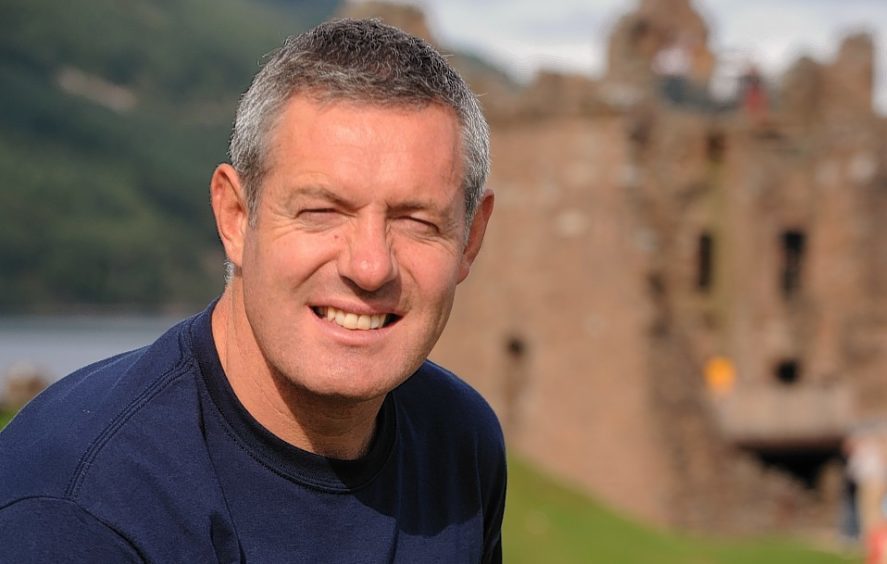 2000: SCOTLAND 19 ENGLAND 13
In advance, this looked like a foregone conclusion. Scotland – who won the last-ever Five Nations in 1999 – had lost four out of four fixtures just 12 months later, including an embarrassing reverse in Italy, whereas England had powered their way to the brink of another Grand Slam.
However, on a filthy afternoon in Edinburgh, the Scots threw the form book out of the window and left their opponents whinging in the rain with a marvellously combative and coruscating display which bewitched, bothered and bewildered the RFU's finest.
Duncan Hodge was the individual hero, scoring all his team's points, and the broad smile on his face when he dived over for a try brought Murrayfield to its feet. England had to wait for what seemed like an eternity to receive their Six Nations trophy. The scowls on their faces showed how little it meant to them.
2010: SCOTLAND 15 ENGLAND 15
This was a nervy, fractious encounter which highlighted how little there was between the two ensembles. The hosts were indebted to Australian-born No 10 Dan Parks for all their points, whereas England were hampered by an injury to World Cup winner Jonny Wilkinson after he had landed three penalties. Both sides had opportunities to break the shackles, but neither could manage a try in the war of attrition.
It set the tone for many of the subsequent meetings between the line-ups in Edinburgh – and one suspects there might be a similar pattern to this Saturday's proceedings!