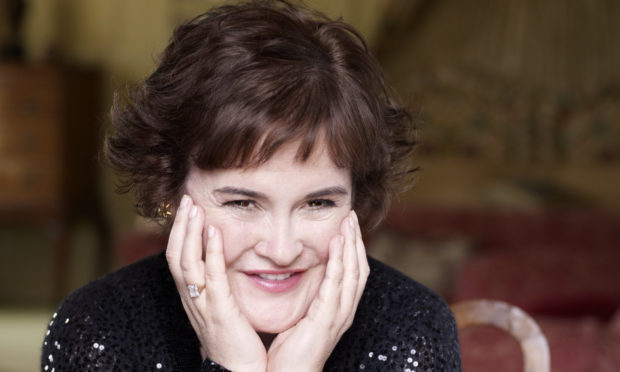 As Susan Boyle prepares for a national tour next month, she tells Neil Drysdale she has no intention of slowing down anytime soon
It remains one of the genuinely jaw-dropping episodes in 21st century entertainment; the moment Susan Boyle shocked the judges and audience on Britain's Got Talent as she began to sing I Dreamed a Dream.
Even now, more than a decade later, the 58-year-old Scottish singer admits there was something about her emergence which was similar to the script of the film A Star is Born.
At school, growing up in the 1970s, Miss Boyle was a painfully shy youngster, somebody who far preferred being the face in the choir to a look-at-me prima donna.
In those days, the idea of her taking centre stage on a reality TV show and singing in front of millions – and then, via YouTube, hundreds of millions – of people, and subsequently performing for the Pope and the Queen would have seemed preposterous.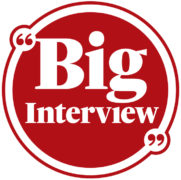 But there again, she wasn't just putting herself on parade for the BGT brigade. On the contrary, Ms Boyle says was paving an escape from the days where she used to struggle to pay the household bills.
She told the Press and Journal: "In some ways, life has changed dramatically for me. Financially, life has moved on from the days when I was unable to afford the gas and electric, to knowing nowadays that I won't be sitting in the dark again fretting about how I am going to heat the house or keep the lights on.
"I am still grounded, though. I live in the same family home (in Blackburn in West Lothian) and I don't need a flashy big house with gates.
"I have got the same people around me that I always have, and there are wonderful neighbours who look out for me and they would give you the shirt off their back. So in that respect, life hasn't changed.
"I know I have been incredibly lucky to keep such a wonderful balance, to be able to continue my normal life, going to Tesco's, living in the same house I grew up in and taking the bus. But these are all things I don't take for granted. It was a conscious decision to try and keep my normal and known way of life just the same."
There's a pinch-me quality about her comments which remind you of a star-struck youngster who has seen all her Christmases come at once. And it's one of her most likeable qualities that she has achieved so much without losing her sense of wonder.
She said: "There were a few people who helped out in the early days, who have been childhood friends and are still friends to this day.
"My family were the ones who were so supportive and pushed me to do something more with my life and my mother, in particular, was the driving force who made me promise I would do something with my voice and my life.
"I started singing as a young girl in school and then joined the church choir and auditioned on a few other TV shows, but it was the support of friends and family who gave me the courage and confidence to try.
"That said, never in my wildest dreams when I stood on the Britain's Got Talent stage did I think for a second that, more than 10 years on, I'd still be performing and making albums. I thought it was all over on the night of the BGT final.
"But now, I am thrilled to be going back on tour. It has been almost six years since I last did this in the UK and that period has just flown by. The tour will be different from last time, because I'm more relaxed and confident, so that will hopefully be on show.
"I want a far more intimate style of tour, and also a more upbeat one. I'm known for the ballads, but I do love a happy up-tempo number as well."
Miss Boyle will be perform in Dundee, Glasgow and Edinburgh next month, but she has always been committed to helping charity causes and one of her best memories happened during an event for Friends of Anchor in Aberdeenshire in 2017.
The Human Anchor Light initiative was organised by kilted chef Craig Wilson, with a special appearance by the BGT star, and hundreds of people turned out at Udny Green Church to raise money for the organisation which supports cancer and haematology services at Aberdeen Royal Infirmary.
She still recalls the thrill and the excitement which was etched on the audience's faces and is committed to returning to the north east.
She added: "The FoA concert was a wonderful experience and it was held at such a fantastic location. It was a magical event and for such a good cause.
"I would love to do more with them if I can. The north of Scotland is such a beautiful area and not only would I like to support and perform more in that area, but just to be able to visit more would be great.
"I performed in Aberdeen and loved it on the last tour, so I wish this tour could have taken me back to that part of Scotland again. But maybe in the future…"
Miss Boyle has just signed her ninth studio album deal with Syco and has no intention of walking away from the microphone. Yet, while music was her first love, she has developed an interest in other areas and plans to expand her repertoire.
She said: "I'd like to do more acting in the future. Being a part of the team on set is a great feeling and I would like to do more of that.
"Age is just a number and I certainly don't feel as if I am coming up to 59. I showed people 10 years ago that age doesn't matter, and if you want something badly enough you can succeed, regardless of age and that is something I continue to stand by.
"Will I retire? Well perhaps, at some point, but I am having far too much fun to consider drawing my pension anytime soon."
Her journey has been a whirlwind series of tales of the unexpected. She never remotely believed when she was "sneaking off from school to watch an Osmonds concert" that she woulds eventually met and record a duet with Donny Osmond. But it taught her another lesson which she regards as crucial.
She added: "Meeting and performing with him was something else and he was the nicest and kindest man. They sometimes say: 'Don't meet your heroes', but I can honestly tell you he exceeded my expectations and it was unforgettable.
"I know I have been fortunate, and I am also incredibly proud to be Scottish, and would never consider leaving or living anywhere else in the world.
"We have everything in Scotland and more. The best people in the world, the kindest and a real sense of community. We have a beautiful country, and while it may be nice to go off and visit other places, there truly is no place like home.
"I try to have a glass-half-full attitude and while life always has its ups and downs, there really are not many negatives about living in Scotland. We are very lucky."
I don't dream the dream any more – because I am living the dream.
It is more than 10 years since Susan Boyle applied to go on Britain's Got Talent, and defied the odds by bringing the house down with an unprecedented success story.
Here was a woman from a modest Scottish council house, in a small village, who fought back to take on the world with the power of her voice, defying preconceptions and reminding everybody never to judge a book by its cover.
Miss Boyle broke all the conventions of the reality show reel and smashed the record books on both sides of the Atlantic, winning fans in every corner of the world.
The YouTube video – which catapulted her from unknown to global phenomenon overnight – in her gold dress and wild hair, executing a flawless rendition of I Dreamed A Dream caught the public imagination.
The self-styled 'wee wifey' from West Lothian subsequently became one of the biggest recording stars and has sold more than 25 million albums, achieved 250 million-plus audio streams and attracted around 650 million YouTube hits.
She performed in front of half a billion people on the final of China's Got Talent and has sung for the Pope and the Queen, while smashing music records held by
the Beatles which had remained unchallenged since the 1960s.
There has been a successful autobiography, a musical about her life story, sell-out live tours in the UK and USA, a debut acting role in the The Christmas Candle, a cameo role in Zoolander 2 and three TV documentaries.
Once known as a painfully shy, broke and under-confident woman, Miss Boyle has undergone a metamorphosis.
She said: "I don't dream the dream any more – because I am living the dream."
SUSAN BOYLE: THE TEN TOUR
March 1: Edinburgh Usher Hall
March 3: Dundee Caird Hall
March 4: Glasgow Armadillo
March 6: Nottingham Royal Concert Hall
March 7: Woking New Victoria Theatre
March 8: Bristol Hippodrome
March 10: Cardiff St Davids Hall
March 11: Manchester Palace Theatre