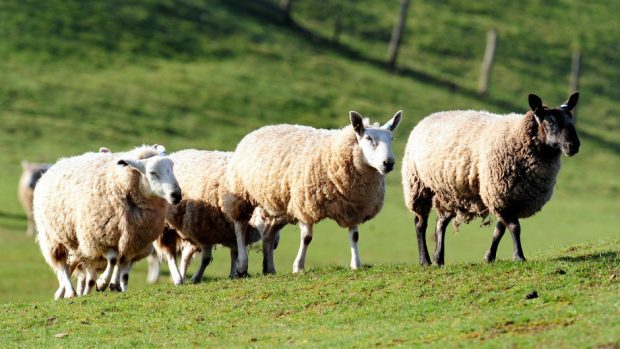 The cost of dog attacks on Scottish farm animals was more than £100,000 in 2019, despite a 30% decrease in the figure.
New statistics released by NFU Mutual revealed that farm animals worth £113,000 were attacked by dogs in Scotland last year.
Although this was a decrease of 30% from 2018, Scottish farmers and crofters are "blighted" by dog worry and believe there is "chronic under-reporting" of the problem.
Coordinated campaigns such as Your Dog – Your Responsibility have helped to change the attitudes of dog owners in Scotland, Northern Ireland and Wales, but England experienced a rise in cost of 15%.
Rebecca Davidson, rural affairs specialist at NFU Mutual, said: "As the main insurer of Scotland's farmers, we're encouraged that dog attacks on farm animals in Scotland are starting to fall – but more needs to be done to put an end to livestock worrying.
"A significant number of dog owners still don't realise that their much-loved pet is capable of attacking and killing large numbers of lambs and sheep.
"Even if a dog doesn't make contact, the distress and exhaustion of the chase can cause sheep to die or miscarry their lambs.
"We are also alarmed that more than half of owners are leaving their dogs unsupervised outside their homes when they are out – particularly when one in six admits their dog has already escaped."
NFU Scotland chief executive, Scott Walker added that the figures were "encouraging" and they would continue to work on it to obtain positive results.
But he added that there was no room for complacency and that everybody needed to continue to be vigilant in addressing the issue.