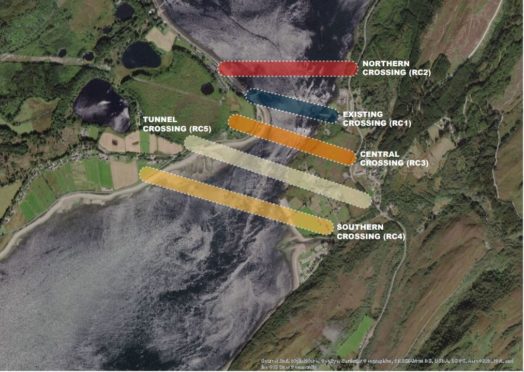 A report on bridge and tunnel options for the Corran Narrows will be pushed forward by consultants with haste to meet an imminent 'do or die' Scottish Government deadline, Lochaber councillors agreed yesterday.
The report – prepared for the council, Highlands and Islands Enterprise and transport partnership Hitrans  by consultants Stantec – suggests three possible locations for bridges and one for a tunnel.
It does not set out to recommend any particular option.
To find a place in the Scottish Government's national transport strategy for the next 20 years, the report must reach officials by the end of March.
The study will provide capital and maintenance costings for each option.
The scope includes looking at the community impacts and outcomes of a fixed link, and compare the costs and benefits with continuing with the ferry crossing over a 60-year period.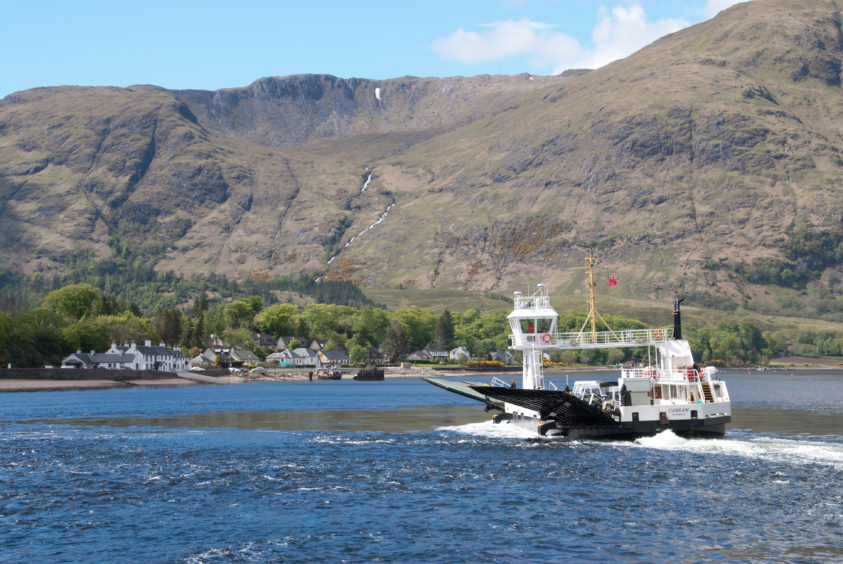 Any bridge design would need to take into account that the Corran Narrows is a shipping lane with growing numbers of cruise ships now including Fort William on their itinerary, the report says.
A low-level bridge would need to be able to open to accommodate boats passing through. A high-level link would have to be set much further back on land, giving land ownership and cost challenges.
No 'show stopper' environmental constraints have been identified to prevent the development of a fixed link, the report says, although there may be impact on some of the 178 properties in the area, and some sections of ancient woodland on either side might have to be felled.
'Overall, there is no single factor at this stage that would prevent delivery of a fixed link across the Corran Narrows,' the report concludes.
Lochaber committee chairman Allan Henderson asked council transport planning manager Richard Gerring if there had been community consultation about the options.
Mr Gerring said there had been no time for community engagement on the matter, and that 'any disharmony in the community would bring risk to the project.'
He said: "The consultant has used all previous engagements and reports  about the view s of the community on having a fixed link. Community engagement wasn't able to be delivered in time for the deadline, but we have engaged with other partners to seek input from them."
Councillor Denis Rixson said the report should consider closely the importance of the crossing to the wider community.
He said: "An accident on the A830 last year meant essentially the only route back was Corran ferry, which ran more or less non stop.
"The geographic area is much wider than it might seem including Arisaig, Morar, the Small Isles, Knoydart, and the south of of Skye.
"Any disruption on road incurs economic costs much higher than other parts of Scotland."
Mr Gerring said: "As client group we will encourage the consultants to examine the wider benefits, including Mull."