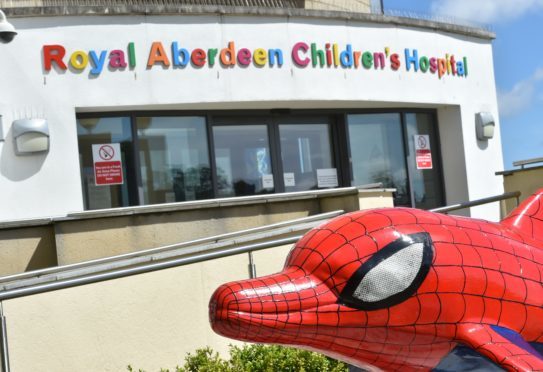 Charities across Scotland have begged the public to offer their support now more than ever, with many events including the Aberdeen Kiltwalk being postponed due to the coronavirus pandemic.
Organisations across the country that depend on volunteers and donations to carry out their vital work have already made a raft of changes to make sure they can still offer their important services.
But with panic-buying reported in supermarkets across the country and fears emerging over people's employment – and vital fundraising events cancelled – charities are appealing for the public to continue with their crucial backing.
Yesterday the Aberdeen Kiltwalk, which was due to take place on June 7, was called off and will be rescheduled for later in the year.
But entrepreneur Sir Tom Hunter, urged people to continue collecting funds and sponsorships for their chosen causes, and pledged to increase every donation by 50%.
While the event will no longer go ahead as planned, he announced plans to distribute the money after entries close on May 7, rather than holding on to them until a new event date is set.
He said: "The number one priority for Kiltwalk is to raise funds for those who need it most.
"In these unprecedented times, those who need it most really do need our help."
The Archie Foundation, the official charity of the Royal Aberdeen Children's Hospital, supports sick youngsters and their families across the north-east, Orkney and Shetland.
A statement from the charity said: "As our governments pledge financial support to cope with unprecedented demand for healthcare services, frontline charities find themselves trapped in the perfect storm created by Covid-19.
"While coronavirus deals a deadly blow to charity funding, it conversely leads to heightened demand for charities' support and services.
"All of the support offered by The Archie Foundation is generously funded by the local community, through a mix of charity-led and supporter-led fundraising events.
"Within less than 48 hours, Covid-19 had decimated the charity's fundraising calendar, wiping hundreds of thousands of pounds off projected income."
Seonaid Green, head of the Maggie's Inverness Centre, said: "Of course as we rely almost entirely on voluntary donations we are concerned about the impact the current situation will have on fundraising, but for the moment it is most important that we simply focus on being here for those who need us.
"Which is why we will continue to support everyone with cancer, and their family and friends, in the best way we can at what is a very difficult time."
Charlie House, which supports children with severe disabilities in the north-east, Moray, Orkney and Shetland, has already reduced its services for the safety of those it supports, such as cutting face to face contact.
Susan Crighton, director of fundraising at the charity, added: "We are already preparing for the very real and direct impact that COVID-19 is having, and will continue to have, on fundraising and donations for charities globally.
"With the greater need for support from the Charlie House services team comes the increased need for funding and monetary donations."
Clive Hampshire, founder and trustee of Smile Scotland, which has bases in Aberdeen and Oyne, raised concerns about how the voluntary sector will cope with long-term disruption.
He said: "Charities have things to pay for and we rely on sales for this.
"If places are closing down because of coronavirus and we don't have people coming in, how are charities meant to keep going?
"This could be a really difficult time."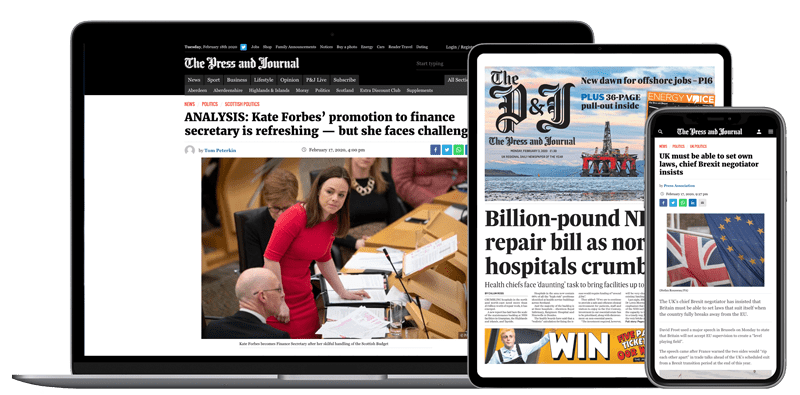 Help support quality local journalism … become a digital subscriber to The Press and Journal
For as little as £5.99 a month you can access all of our content, including Premium articles.
Subscribe