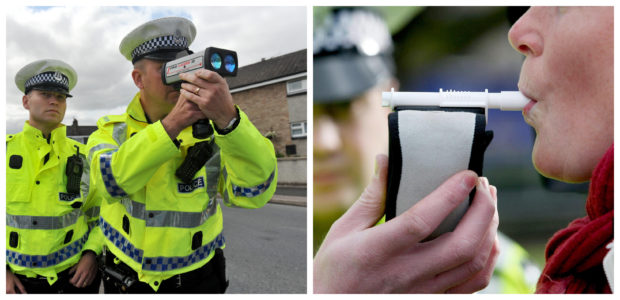 Road safety campaigners have called for a change in the law as fewer than half of convicted drink-drivers are enrolling on government-backed rehab schemes before resitting their test.
Over the last two full years, just 44% of people convicted of driving under the influence have completed the drink driver rehabilitation scheme.
In Aberdeen, the course was offered 346 times with an uptake of just 147, in Elgin only 29 people underwent it though it was offered 59 times, and in Inverness it was offered 137 times but only completed on 63 occasions.
The programme is optional, and often offers participants a "discount" on the length of their disqualification upon completion.
Each course is face-to-face and takes place over 16 hours, covering topics including changing behaviour, how alcohol impairs driving and the health impacts of drinking.
It has been designed to reduce the likelihood that someone will re-offend in future.
But new figures, obtained by the Press and Journal, have sparked calls for all convicted drink drivers to be enrolled on the course by default.
Neil Greig, the policy and research director at IAM Roadsmart, said the system could be causing people to miss out.
"The current system requires offenders to make a decision about a course offer on the day of their trial," he said.
"They are often in no fit state to understand what this means as they are still processing a court appearance and the impact of any ban or fine on their future.
"If they don't take the offer there and then they can't 'opt in' at a later date.
"We believe that it would much more sense to send everyone on a course automatically and for them to have the chance to 'opt out' if they don't feel it is for them.
"In our experience those taking the course often find them transformational in helping them to deal with their personal issues surrounding alcohol."
Scottish Conservative shadow justice secretary and north-east MSP Liam Kerr said: "It seems obvious that presently many will opt for the scheme to help reduce their driving ban rather than helping them to learn their lesson for the future.
"Anything which is proven to reduce drink-driving should be considered so it is important its effectiveness is assessed to identify if it is actually making a difference."
A Scottish Government spokesman said: "Scotland is leading the way across the UK to tackle drivers who either drink or take drugs – with efforts backed by experts, road safety campaigners and the majority of the public north and south of the border.
"However, we are not complacent.
"A persistent minority continue to ignore the law and put their lives and those of others at risk by driving while under the influence of alcohol.
"Those caught face a minimum 12-month driving ban, a criminal record, points on their license and a substantial fine."
What is the Drink Drive Rehabilitation Scheme?
The Drink Drive Rehabilitation Scheme (DDRS) has been designed to represent the six "stages" people go through when trying to change their behaviour.
The official guidebook for the course says its overall purpose is to support people to "take responsibility" for their actions and "recognise that they can and should behave differently in compliance with driving standards, road traffic law and for general health benefits".
Generally the scheme is held over three days, totalling 16 hours of education in total.
It begins by showing people the impact of alcohol use in relation to driving, and debunking any myths that could be used to rationalise or justify getting behind the wheel while under the limit.
During the second half, participants will be asked to set future goals and learn strategies and coping mechanisms.
This includes asking a partner or friend to help hold them to account, and setting themselves up to constantly review their progress.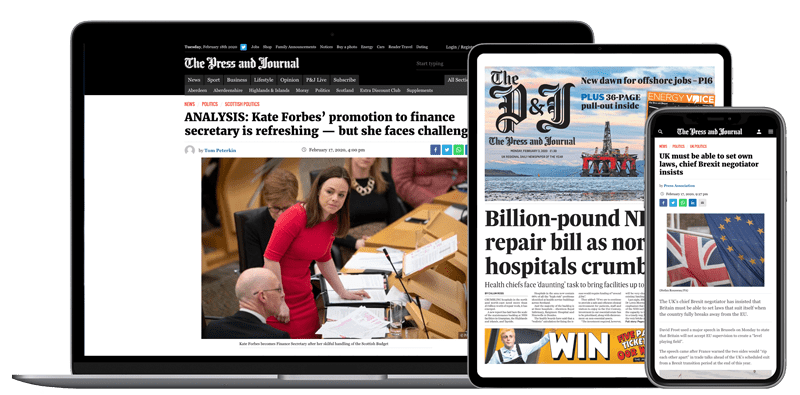 Help support quality local journalism … become a digital subscriber to The Press and Journal
For as little as £5.99 a month you can access all of our content, including Premium articles.
Subscribe