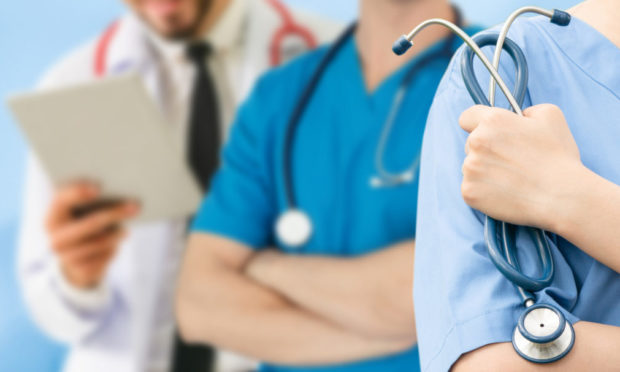 Disclosure fees for key workers and volunteers have been temporarily scrapped to help get more people fighting coronavirus on the front lines.
People looking to enter roles in areas such as healthcare and justice, and who require a disclosure or Protecting Vulnerable Groups (PVG) certificate to do so, will not have to pay to apply.
Disclosure Scotland has said the measure will be in place for the next six weeks, and will then be reviewed and extended further if necessary.
The scheme provides assurances that those working with children or vulnerable adults are safe to carry out their role.
Currently its list of key worker and volunteer roles whose fees are being waived includes healthcare and pharmaceuticals, childcare, social work and social care, prisons and justice.
The organisation said its criteria may change over the coming weeks, to include other sectors "critical to supporting the Scottish Government during this crisis."
Disclosure Scotland already has a number of other temporary measures in place, including that it is only processing applications for workers deemed "critical" to overcoming the pandemic.
Minister for Children and Young People Maree Todd said: "Disclosure Scotland is responsible for safeguarding the country's children and vulnerable adults and it's important that, even at a time like this, their vital work continues.
"Temporarily removing disclosure fees in a crisis has never been done before but the Scottish Government is committed to making it as easy as possible to get vital workers to where they are needed most."