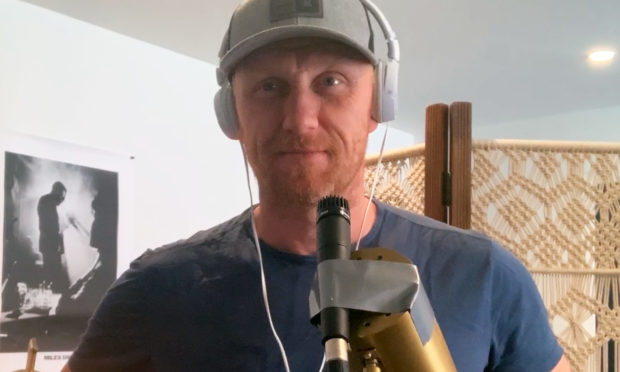 Hollywood actor Kevin McKidd has returned to his Scottish roots to record a charity single to help needy families.
The star – best-known for his roles in Grey's Anatomy, Brave, Rome and Trainspotting – reunited with his group The Speyside Sessions for the track, pulling together some of the country's best traditional musicians.
The friends previously enjoyed chart success with their album of old Scottish songs which were recorded at a house near Elgin over Hogmanay 2011, and now their latest work will help those affected by the coronavirus pandemic.
Leave a Light On is released today, and features McKidd on lead vocals with Northern Irish singer Mairead Carlin.
About 20 musicians in total feature on the Celtic ballad, which was written by McKidd's best friend James D Reid.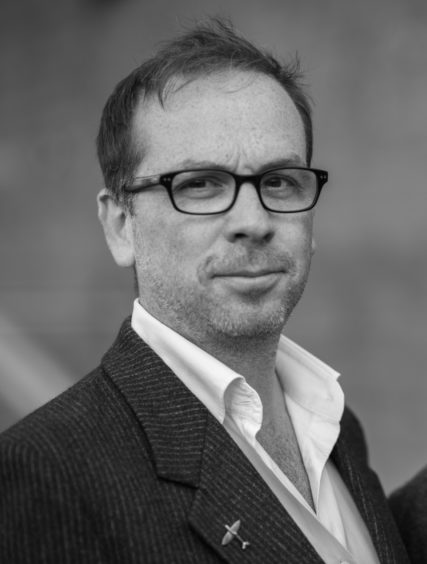 Money raised will go to the Trussell Trust, which runs foodbanks across the UK – including in Inverness, Tain, Alness and two each in Aberdeen and Aberdeenshire – and Help Musicians UK.
Last night, McKidd told the Press and Journal he hoped the song would give people a bit of hope during lockdown and a sense of camaraderie.
Speaking from his home in LA, he said: "My pal Jamie and I – we were the ones that created Speyside Sessions eight years ago – were just chatting to each other about how we were doing, and were reminiscing and talking about the economic fall-out from all of this.
"He called me the next night and said he'd written this song, Leave a Light On. In the theatre, if there's no play on, it's dark and there's a tradition that you're meant to leave one light on in the building as a symbol of 'yeah, the theatre's dark just now but don't worry, there'll be another show on soon and the crowds will gather together again. The curtain will go up, there'll be an entertaining show and there'll be laughter and there'll be fun'. That's what the metaphor of Leave the Light On is about.
"He played me a rough version and I thought it was really lovely, so I started contacting all the Speyside Session folk and everyone was really keen to do it."
The 46-year-old admitted it had been an "interesting" experience with the band recording from their homes with whatever equipment they could easily get hold of.
"It shows you how much you can do with quite little," he said. "Especially the way life is now – you can get everything on Amazon with the click of a finger.
"I didn't have a microphone stand. I managed to find a microphone because my son had one at the bottom of a cupboard that he hadn't used in years but I didn't have a stand, so I just got some tape and wrapped it around a lamp and propped it up because I couldn't order one from Amazon like I normally would."
The father-of-four hopes that fans of the previous Speyside Sessions' album will enjoy the track, and admitted he had been surprised at the group's 2012 success.
The album – recorded at a house near Elgin that McKidd rented for the festive period – went to number one on the iTunes chart in six countries, including the UK, US, Canada and Australia.
"We did it as a 'let's get all our pals together, have a fun time, a few drinks and laughs and try to record some songs," he said. "We weren't pressurising ourselves to make an album.
"It just so happened that it turned out pretty well, and I think it was because it had a certain innocence to it – it was just a bunch of people in a house recording old Scottish songs that they loved."
Proceeds from the album went to Save the Children, and McKidd hopes that previous fans will this time lend their support to The Trussell Trust.
"I'm doing other stuff to help over here, but I'm feeling very homesick at the moment," he said. "We were planning to come over to Scotland and spend time at home with the kids but we can't, and don't know when that will be so I just wanted to do something that helps my homeland. However much we raise is what we raise and hopefully it will help even in just a tiny way.
"This has given us all, as a group, something to focus on. We're all bored out of our minds and starting to get a bit down. I think a lot of of us are starting to feel quite down because it's getting very repetitive, this stay at home order. It's been really nice to have something to focus on and be creative at this time. It's a scary time, for all us. It's nice to join together in some way and feel a sense of camaraderie.
"I just want people to listen to the song and enjoy it, and I think they will – it's very sweet and lovely. Hopefully it gives a sense of hope or community."
To make a donation, visit just.ly/lalo Leave a Light On will be available to download from Google and Spotify, with the money from the sales going to Help Musicians UK.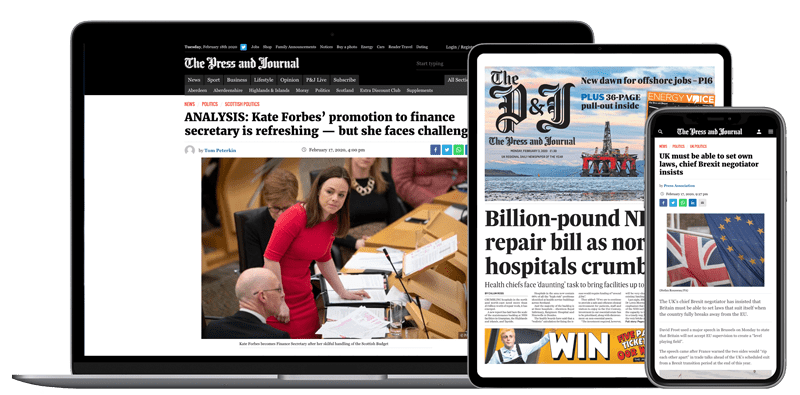 Help support quality local journalism … become a digital subscriber to The Press and Journal
For as little as £5.99 a month you can access all of our content, including Premium articles.
Subscribe