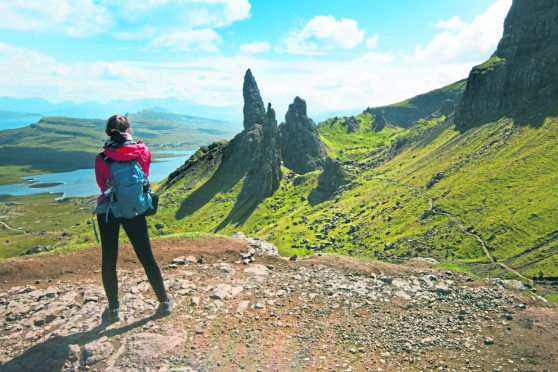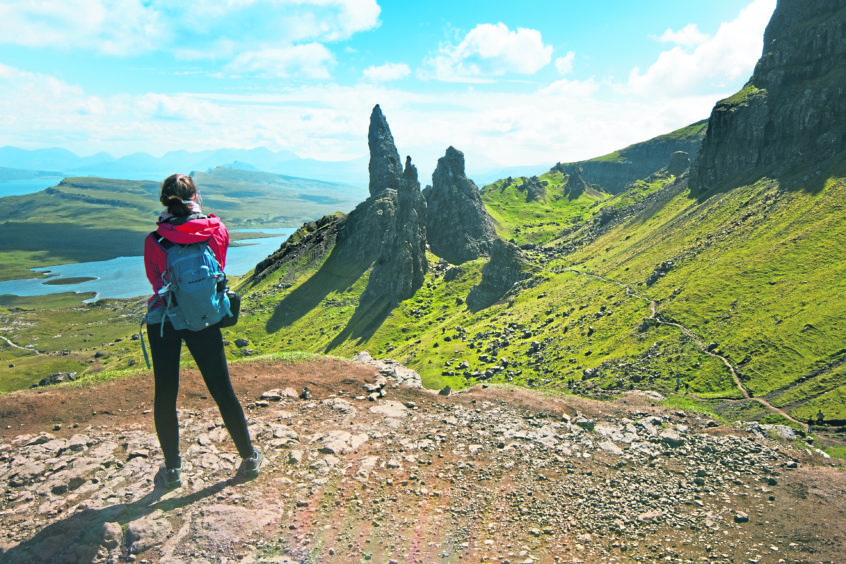 In a matter of weeks of Scotland going into lockdown, tourism business owners across the north and north-east found they had already lost out on tens of millions of pounds.
While the lockdown measures have been necessary to save lives and protect people from Covid-19, it has taken a "heavy" toll on industries across the board.
Some are slowly getting back on their feet, implementing measures to comply with social distancing and gradually getting back to work.
But for tourism, which often relies on large crowds and travel to far-flung areas, the journey back to normality will be much longer.
Hotels and accommodation providers, visitor attractions, cafes and restaurants are all counting the costs of the pandemic – with some fearing they may never reopen.
In Aberdeen and Aberdeenshire, one in eight tourism companies lost at least £50,000 in revenue within the first weeks of the lockdown.
Research by tourism body VisitScotland also found 3% were down more than £250,000 by the end of the first month of measures.
Jo Robinson, its regional director for Aberdeen, Aberdeenshire and Moray Speyside, told The P&J that many "genuinely fear" for the survival of their business.
"Some even worry they may not have a future at all," she said.
"This has happened at the worst time for tourism – just as businesses were gearing up to welcome visitors to the region for the new season.
"Cash flows are right at the bottom of the curve.
"Many businesses aren't in the black until June, which is when they make their money to get them through the next winter.
"If you're missing out on a season, it has an inevitable impact going forward."
Millions of pounds have been handed out by the Scottish Government to businesses of all sizes struggling to make ends meet amid the crisis.
Organisations including Visit Scotland and Highlands and Islands Enterprise (HIE) have also been helping to distribute funds and advise policymakers on what steps can be taken next.
With this in mind, there is confidence the vast majority of businesses affected will be able to recover – but some may have to consider a new direction to succeed.
Ms Robinson said: "We're optimistic the tourism and events sectors will bounce back in the region with the necessary support, but we don't yet know how that will look or whether it will even be the same."
The body is continuing efforts to market Scotland to a global audience and is also encouraging people to consider a "staycation" before jetting-off for a holiday abroad.
It is also encouraging firms to look to the internet and strengthen their presence to grab the attention of as many potential new visitors as possible.
Only around half of the country's accommodation providers offer online booking, which it's feared could be turning away scores of would-be customers.
VisitScotland has praised the likes of online concerts and guided tours as a way to give people a taste of what they could expect if they were to attend in person.
Ms Robinson added: "We're looking across the globe to assess how things develop and continuing to adapt our planning to be as prepared as we can possibly be.
"Nobody has a crystal ball, but we can monitor what other countries are doing, learn from them, and continue to communicate with visitors and our own subscribers and followers to track customer sentiment and flex our approach to match.
"These are extremely challenging times for our industry, but the visitors will return, our economy will once again thrive, and we will have a new understanding of the role visitors play in filling our restaurants, bedrooms and attractions and contributing to the wellbeing of the place we call home.
"I'm looking forward to working with regional partners and businesses to make sure tourism contributes to that recovery at every level."
Anna Miller, head of tourism at Highlands and Islands Enterprise, said the sector had been "impacted heavily" by the pandemic.
HIE is preparing to conduct a detailed survey of 1,000 businesses to fully understand the effects of coronavirus, and will publish the findings in August,
Mrs Miller added: "Temporary closure, scaled-back operations and loss of visitors have all contributed to reduced revenue, while the uncertainty will be affecting their ability to prepare for reopening."
HIE will, however, be there to offer support.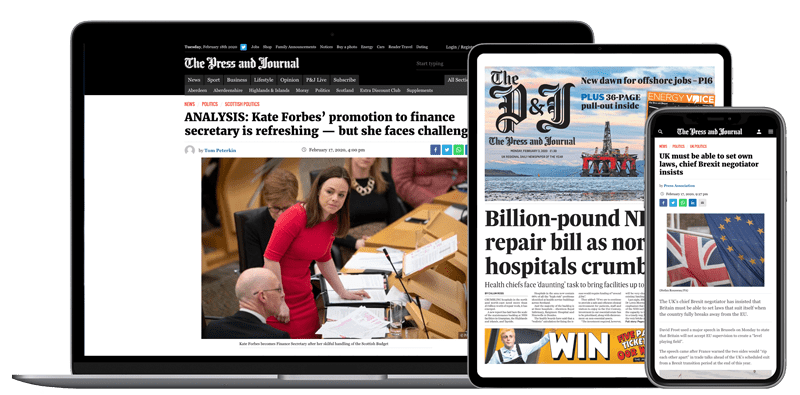 Help support quality local journalism … become a digital subscriber to The Press and Journal
For as little as £5.99 a month you can access all of our content, including Premium articles.
Subscribe