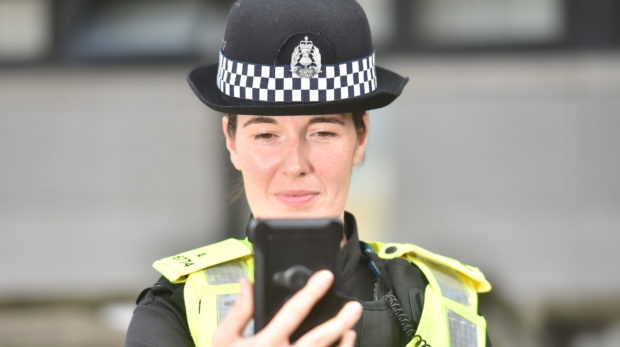 Speedy technological advances have been made in all walks of life as people find new ways to communicate and do business during lockdown.
But the police had already been improving ways of working remotely for months before restrictions were put in place, and have now revealed the fruits of a £21 million scheme launched last summer to reduce the amount of red tape officers have to deal with.
The force believes that it has freed up more than 400,000 hours of officer time over the last year by rolling out mobile devices that eliminate the need for personnel to return to their station and log onto a computer to access systems.
Staff from all 13 Scottish divisions, including firearms officers and dog units, have embraced the modern way of working.
In the north-east, the devices have been used since last July and they were launched in the Highlands in August.
Statements which traditionally would be written into a notebook and transcribed are now typed directly to the device while on the go.
Being able to carry out checks and complete forms digitally has saved 444,496 officer hours, it has been estimated.
The end result is that the force is able to have more bobbies on the beat cracking down on crime in communities across Scotland.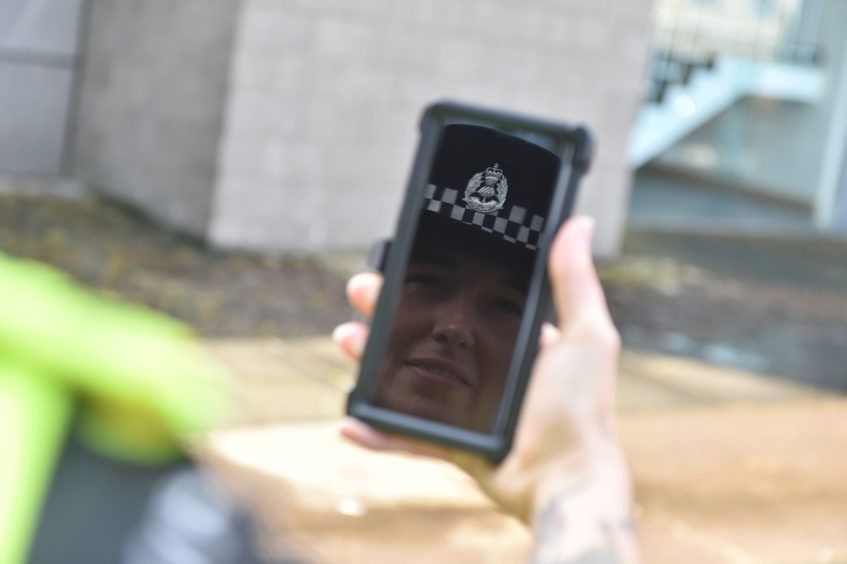 Superintendent Craig Smith said the development was "a major milestone" which is changing policing.
He added: "Our officers now have vital information at their fingertips meaning they can react quickly when dealing with incidents, searching for missing people who could be extremely vulnerable or investigating crimes.
"This piece of kit is revolutionising the way officers work and is helping to keep people safe.
"The devices will be further enhanced over time."
PC Garrie Watson, of Tayside Division, has been using a device as part of his duties since last summer, as the scheme was pioneered there.
He said: "When attending a fraud involving bogus workmen I found having access to a range of police systems while at the incident was extremely useful.
"This allowed me to carry out checks on the persons and vehicles involved quickly and easily."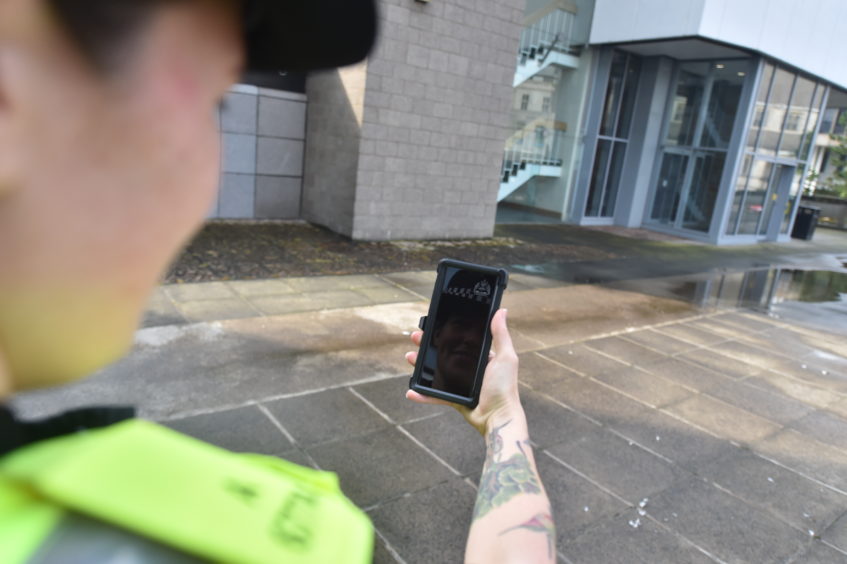 PC Watson added: "The device allows me to save time on a daily basis in various different ways.
"After compiling a witness statement this can now be electronically copied into the Tayside Division system.
"This is a significant time-saver when compared with the paper notebook which requires statements to be manually typed and processed.
"The ability to generate crime reports and access documents and emails while protecting a scene, at custody or on mobile patrol, saves me time at the end of the day when I would typically access a computer to complete my paperwork."
Justice Secretary Humza Yousaf said: "I am very pleased to see the investment in mobile technology has released considerable police officer time in just one year.
"This innovative technology is helping to transform policing and allows Scotland's officers to increase their focus on engaging with the public and keeping our communities safe."