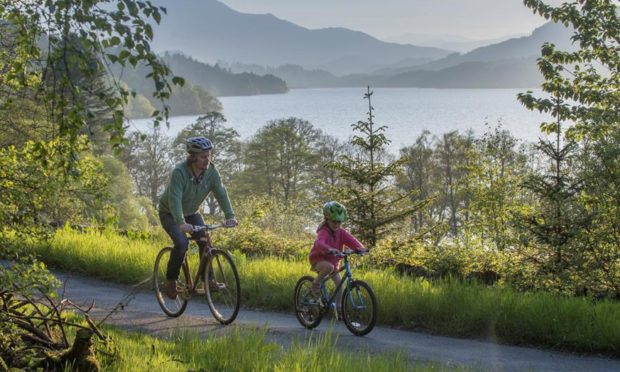 Cyclists are at the heart of national efforts to revitalise Scotland's "devastated" tourism industry.
A whole peloton of new cycling adventures have been formulated as part of a nationwide campaign to get Scots on their bikes as the country emerges from lockdown.
And they are also being marketed to international visitors in an effort to encourage them back to enjoy Scotland's stunning landscape.
Three new cycle touring routes and 15 single-day trips have been formulated by the tourism body VisitScotland and the active travel charity Sustrans Scotland.
They hope to take people the length and breadth of the country, to visit regions like the Highlands, Argyll and Bute, Stirling, Perthshire and the central belt.
All the routes will be detailed in an online, interactive format, with the journey planners available to everyone.
They will will also be available in German as part of efforts by the two organisations to promote cycling tourism in Scotland to international visitors.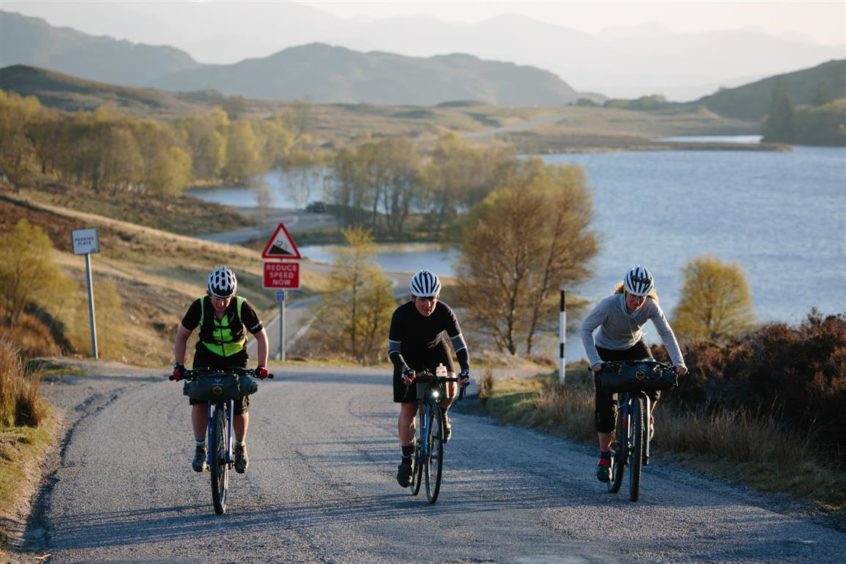 Among the newly created routes are the Lochs and Glens Way, which will take bicycle riders from Glasgow to Inverness, and the Loch Ness 360 touring route.
John Lauder, deputy chief executive at Sustrans, said: "The impact of coronavirus means that many people will be choosing to holiday in Scotland this summer.
"That's why we have teamed up with Visit Scotland for the creation of this planner, which makes it easier than ever for people to find the information they need to plan gentle leisure trips or longer adventures by bike in Scotland."
According Sustrans Scotland's 2017 leisure cycle tourism guide, the market is estimated to be worth up to £345 million to the Scottish economy.
Malcolm Roughead, chief executive of Visit Scotland, said: "The tourism industry has been devastated by the coronavirus pandemic so we're encouraging everyone to explore what's on their doorstep, supporting businesses and enjoying all our beautiful country has to offer in a responsible way.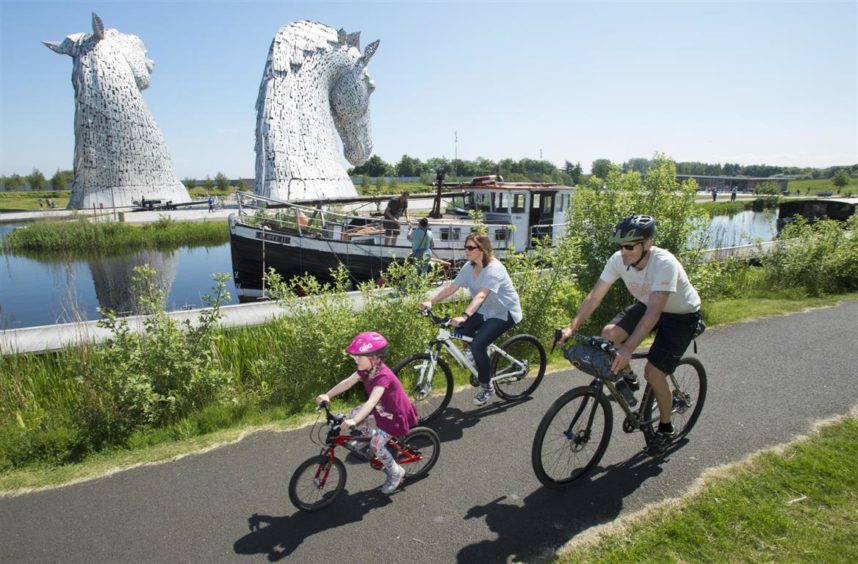 "Our own insights show that cycling is a popular activity, particularly for domestic holidaymakers and day-trippers seeking a sense of wellbeing and the opportunity to take in some incredible sights along the way.
"The economic contribution of adventure tourism is vitally important too and has a key role to play as we look ahead to the recovery of Scotland's visitor economy."
Tom Bishop, the head of network development at Sustrans Scotland, added: "By making changes in how we promote and display our routes in Scotland, we will help to better promote cycle tourism in Scotland and allow people to make an informed choice when using different cycle routes on and off the network.
"The changes to the way we map and promote cycle routes in Scotland will help manage user expectations and provide a more consistent user experience when cycling in Scotland.
"This will help us to build on Scotland's huge potential as a world-class destination for cycle tourism."
Last week, both Aberdeen City and neighbouring Aberdeenshire councils teamed up to encourage north-east residents to keep using active travel after lockdown, after an 85% increase in cycling and walking was reported in recent months.
Plans are in place for an active travel corridor alongside the A96 Aberdeen to Inverness road to encourage more people to travel by bike rather than by car in and out of the city.
And in Aberdeen, the council recently revived plans for its own "Boris Bikes" inspired bicycle hiring scheme, which it hopes to roll out to 32 locations.
The new cycling routes from Visit Scotland and Sustrans can be viewed at www.visitscotland.com/cyclingroutes.