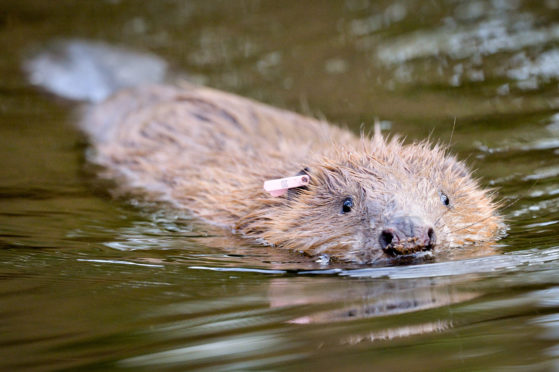 Pleas are being made to protect Scotland's beavers as this year's killing season commences today.
In a bid to stop as many animals being destroyed the Scottish Rewilding Alliance has come together with the hopes of sparking a parliamentary debate on the subject.
Due to baby beavers no longer being dependent on their mothers, farmers with unwanted animals on their property can apply for a license to shoot them as of August 17.
Last year, a fifth of Scotland's beaver population was culled as a result of licenses being granted.
Since May 2019, Scotland's beavers have been a protected species and require approval from the Scottish Natural Heritage (SNH) to destroy their dams, lodges or the animals themselves.
Eighty-seven animals were shot last year and fears of similar numbers being replicated this year have brought together a coalition of 24 leading environmental charities, countryside access organisations, businesses and community groups.
The Scottish Government has argued that beavers cannot be relocated outside of their existing river catchment area and spread naturally from ranges in Knapdale in Argyll and Tayside.
This leaves farmers who have had their crops and property damaged by the animals with little choice other than to apply for licenses.
Carol Evans, director of Woodland Trust Scotland, said: "Allowing beavers to be shot in huge numbers, rather than simply allowing them to be moved to areas where landowners would welcome them, makes a mockery of their protected species status.
"We're calling on the Scottish Government to show the political will to welcome the species back properly once and for all."
The group has argued that alongside being a local tourist attraction, the animals also by building dams, help create nature-rich wetlands that support a wealth of wildlife and soak up carbon dioxide and which reduce flooding and improve water quality.
Currently more than 8,000 people have signed a petition which hopes to relocate the animals land to thought to be beaver friendly, much of which is situated in the Highlands.
A Scottish Government spokesman said: "Beavers are now a protected species in Scotland and a valued part of our biodiversity. We recognise they may need to be managed in certain circumstances and the licensing system for control of beavers, which is operated by Scottish Natural Heritage, complies fully with all relevant EU and Scottish wildlife legislation. Licenses for lethal control will only be issued as a last resort."