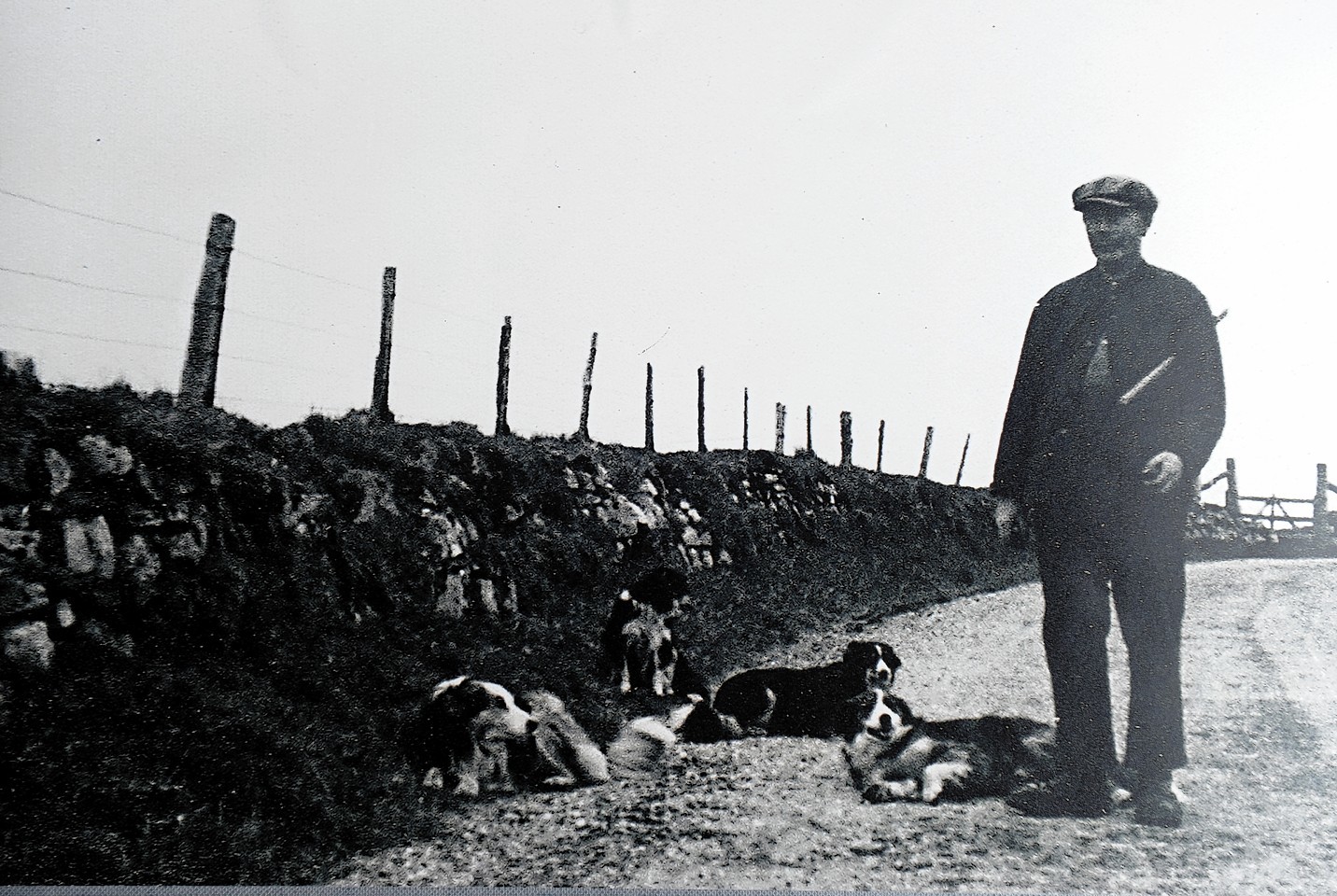 It is one of most notorious cases in British policing history and 94 years on the two men shot by the "Monocled Mutineer" have been honoured in a special ceremony.
Percy Toplis – known as the Monocled Mutineer – was a World War I soldier who deserted.
He took refuge in a bothy at the Lecht, near Tomintoul, when he was on the run for murder.
He gave his presence away after smoke was seen coming from the bothy chimney and local policeman George Greig and farmer John Grant were wounded by shots from Toplis' revolver as he made his escape.
Constable Greig was shot in the shoulder and Mr Grant was wounded in the thigh in the infamous incident which took place on June 1, 1920.
At yesterday's ceremony in Tomintoul, chief superintendent Mark McLaren presented a divisional commander commendation certificate to Alistair Greig, the grandson of officer Greig, and to Iain McAllister the grandson of Mr Grant.
Ch Supt McLaren said: "We opened the new tri-station in Tomintoul a couple of weeks ago and like most people in the area I was familiar with the story of Percy Toplis but didn't know a huge amount about the background detail behind it.
"It came to my attention that PC Greig was never fully commended for it then the bullet was discovered and the whole story unfolded.
"Within a quick period of time surviving relatives were found and we just thought it was the right thing to do to recognise their actions.
"Although it was 94 years ago its still synonymous with the spirit that exists here today.
"I remember in the early 80s there was a BBC series called the Monocled Mutineer that I used to watch with my mum and dad.
"I knew the story but had no idea it was only 30 miles up the road in Tomintoul so it is really well known certainly locally.
"It's probably one of the most known in UK policing history."
During the commemoration, Ch Supt McLaren read out a copy of constable Greig's statement that he typed in 1954 when he was aged 74.
Mr McAllister said: "My mother told me what happened and I've been regurgitating it to everybody who is prepared to listen.
"It's great that Police Scotland are giving recognition to this.
"My mother just passed away a couple of years ago and I'm chuffed to receive this on behalf of my grandfather.
"My mother would have been delighted to receive this award."
Mr Greig, grandson of constable Greig, said: "Its an honour on behalf of the name Greig to receive the award.
"My grandfather was a very respected person over the years so its great for him to be recognised for the courage and bravery that he showed.
"George Greig had a brother William and he had the bullet but when William passed away we brought it back up to Aberdeen.
"In Penrith museum the gun is there and the monocle."
After fleeing from Tomintoul, Topliss caught a train in Aberdeen and was later spotted near Penrith in Cumbria, where after a chase he was cornered and shot dead.
He is buried there in an unmarked grave.