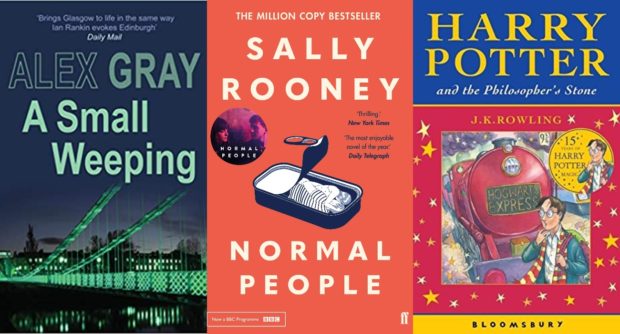 Bookworms across the north and north-east turned to the worlds of witches and wizards, Hebridean murder-mysteries and healthy eating during lockdown.
New figures obtained by The Press & Journal have revealed the most-downloaded ebooks and audiobooks while the region's libraries were locked down.
Unable to update their reading lists in person due to the pandemic, many instead accessed virtual copies of new and classic bestsellers.
Between the imposition of lockdown on March 23 and July 15, when libraries were able to begin reopening, thousands of titles were downloaded via Aberdeen, Aberdeenshire, Moray and the Highlands' virtual library services.
Crime writing proved the most popular in adult fiction ebooks, with titles in the genre topping the lists for each council area.
Notably, A Small Weeping by Alex Gray, about a detective investigating a murder on Harris, was the most-downloaded in Moray and the Highlands, with more than 160 copies issued.
Similar local links could be seen elsewhere, with books about north-east folk tales, Peterhead Prison and the Cairngorms also appearing in the non-fiction rankings.
Others titles appeared to link to recent events, with Deborah Feldman's Unorthodox and Normal People by Sally Rooney featuring, having both been adapted into television series.
Room by Emma Donoghue, about a woman who is held captive with her son and cannot leave the building they are in, was downloaded 60 times in Aberdeen during a period where many readers would have experienced a similar scenario.
Books about self-improvement, such as 15 Minutes To Happiness by Richard Nicholls and The Clever Guts Diet by Dr Michael Mosley topped the non-fiction charts in Aberdeen and the Highlands respectively.
And despite first being published in 1997, JK Rowling's Harry Potter And The Philosopher's Stone continued to entice young readers – taking the top children's audiobook spot in Aberdeen, Moray and the Highlands.
Tales of the boy wizard's escapades made up the top five most-popular kids' audiobooks in the Highlands and three of the top five ebooks.
Harry Potter titles appeared three times in Moray's most popular children's ebooks and also topped the Aberdeen list.
An audio documentary about spin-off Fantastic Beasts And Where To Find Them was fifth-most popular in Aberdeenshire.
Marc Lambert, chief executive of reading charity Scottish Book Trust, said many people have turned to books for comfort in recent months.
He said: "During lockdown, the trust conducted a survey to determine how reading habits had changed during the pandemic.
"We found the use of audiobooks tripled and the use of ebooks also rose significantly.
"Many people reported that reading gave them comfort and an escape from the world around them.
"As lockdown eased, 58% of participants said they had read more than normal during lockdown, while 79% also agreed that reading had been important for their wellbeing during this period."
He added: "It's great to see a real mix of reading from the results of the most downloaded-books from libraries, from classic children's tales to new non-fiction.
"We hope many continue this habit as we begin to ease out of lockdown."
---
Local authorities' most-read lockdown titles
Aberdeen
Fiction: Way Of All Flesh – Ambrose Parry (118)
Non-fiction: 15 Minutes To Happiness – Richard Nicholls (100)
Children's: Harry Potter and the Philosopher's Stone – JK Rowling (66)
Audiobook: Nine Perfect Strangers –Lianne Moriarty (224)
Children's audiobook: Harry Potter and the Philosopher's Stone – JK Rowling (117)
Aberdeenshire
Fiction: Jeremiah's Bell – Denzil Meyrick (32)
Non-fiction: Handstands In The Dark – Janey Godley (14)
Children's: Trucks! – Charles Reasoner (10)
Audiobook: In A House Of Lies – Ian Rankin (29)
Children's audiobook: The First Hippo On The Moon – David Walliams (15)
Moray
Fiction: A Small Weeping – Alex Gray (44)
Non-fiction: The Mammoth Book Of Bizarre Crime – Robin Odell (11)
Children's: There's A Yeti In The Playground – Pamela Butchart (7)
Audiobook: A Single Thread – Tracy Chevalier (35)
Children's audiobook: Harry Potter and the Philosopher's Stone – JK Rowling (65)
Highlands
Fiction: A Small Weeping – Alex Gray (125)
Non-fiction: The Clever Guts Diet – Dr Michael Mosley (19)
Children's: Harry Potter and the Philosopher's Stone – JK Rowling (29)
Audiobook: The Break – Marian Keyes (107)
Children's audiobook: Harry Potter and the Philosopher's Stone – JK Rowling (135)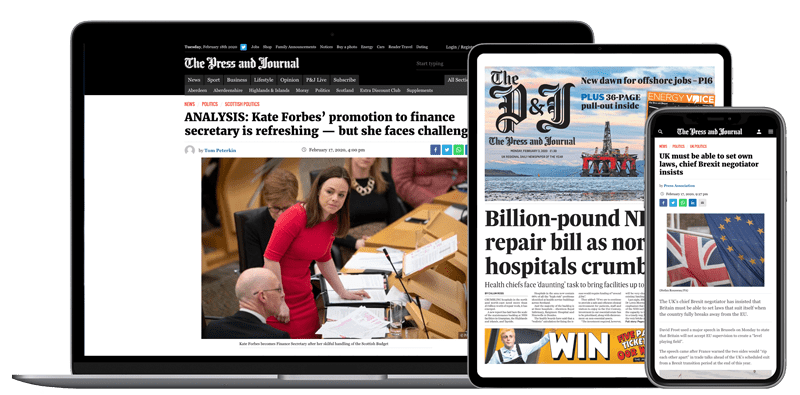 Help support quality local journalism … become a digital subscriber to The Press and Journal
For as little as £5.99 a month you can access all of our content, including Premium articles.
Subscribe