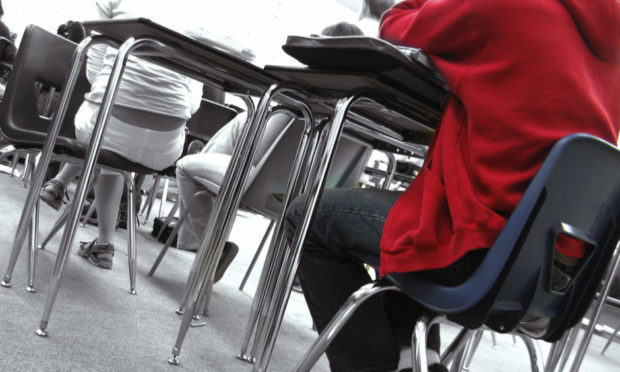 School staff in the north were physically or verbally attacked by pupils an average of 21 times per day during the last academic year, according to shocking new statistics.
Over the course of the 2019-20 calendar, which was cut short in March amid the pandemic, almost 2,700 incidents of physical and verbal abuse were recorded across seven council areas.
More than four-in-five of these – covering Aberdeen, Aberdeenshire, Moray, the Highlands, Shetland, Orkney and the Western Isles – were carried out in primary schools.
Some also involved weapons including classroom furniture, toys and, in one instance, a saw.
The figures, obtained by The P&J, have been branded "disturbing" by Highlands and Islands MSP Jamie Halcro Johnson, who is also the Scottish Conservatives' shadow education minister.
"No one should be at risk of violence at their place of work," he said.
"School staff have a right to be treated with respect and it is particularly disturbing that so many are being subjected to incidents of violence in our places of learning.
"Children should be able to receive their education in a safe environment, so we must bear in mind the impact violent episodes may have on those who witness them."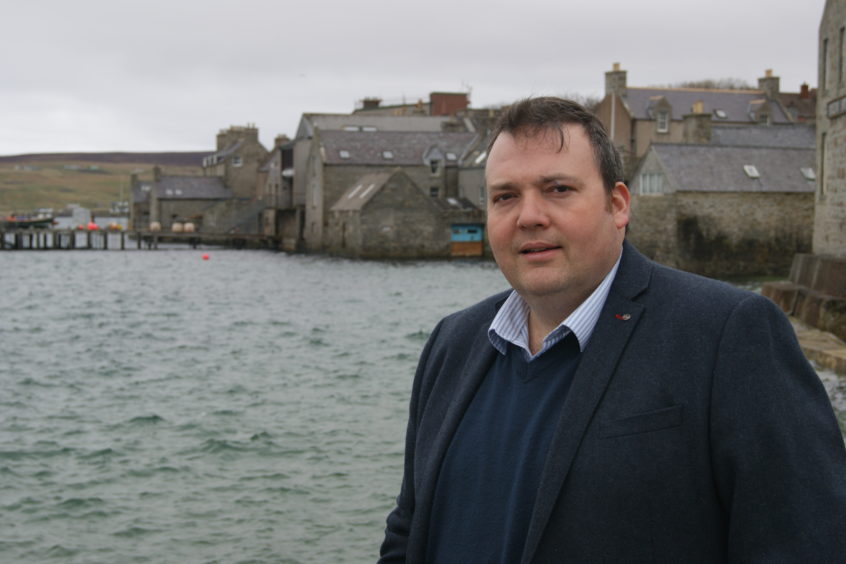 He added: "We should also recognise that some children may have particular needs or issues which require additional support.
"It is important the Scottish Government ensures local authorities have the resources to deliver that support.
"Our teachers and other school staff absolutely deserve all the support we can give them to ensure that all our children achieve their potential whatever their circumstances or the challenges they have to deal with."
School staff were injured as a result of physical violence in Aberdeen 184 times, while 594 such cases were logged in Aberdeenshire.
Shetland Council said all 84 incidents recorded in its schools involved children with additional support needs.
Orkney reported 85 cases of physical violence, and there were 91 in the Western Isles.
Meanwhile, Moray Council contributed to exactly 1,000 of the 2,699 incidents, but its reporting system includes both physical and verbal incidents.
The numbers supplied by the local authority include all forms of aggression towards staff, and reveal that 208 were recorded at Lhanbryde Primary near Elgin – more than any other school in the area.
A similar system is used in the Highlands, where there were 661 cases involving physical and verbal abuse "intended to produce damaging or hurtful effects".
The vast majority of these took place in primaries or its three special schools.
In 2019, education union EIS found more than half of teaching staff in Aberdeen had been assaulted at least once within the previous five years.
This included being punched, kicked or being struck by an object.
As a result, two committees were set up in the city to help pinpoint the underlying problems leading to bad behaviour which could be resolved.
A Scottish Government spokesman said: "No teacher should have to suffer abuse in the workplace.
"We want all pupils to respect their peers and staff and are supporting a number of programmes to promote positive relationships and tackle indiscipline, abuse and violence.
"This includes good behaviour management, restorative approaches and programmes to help develop social, emotional and behavioural skills, and we want all pupils to behave in a respectful manner towards their peers and staff."
'Take a stand'
Around 200 Scottish schools have rolled out a Mentors in Violence Prevention (MVP) programme, designed to clamp down on abusive behaviour in classrooms and playgrounds.
Based on a model created in the US and used in schools, colleges and armed forces training grounds there, it encourages people to "take a stand" against abuse.
Since its Scottish pilot in 2012, more than 6,000 fifth- and sixth-years have been trained to deliver lessons to younger students.
These cover topics including bullying, gender norms and domestic violence.
The MVP scheme is designed to encourage youngsters to become "active bystanders" who can get involved and defuse situations.
An Education Scotland report last year said: "Individuals are not considered potential victims or perpetrators, but empowered and active bystanders with the ability to support and challenge their peers in a safe way."
This is said to have led to an increase in pupils willing to alert staff to fights brewing and other violent behaviours, as well as intervening to break-up such situations.
Of the 32 council areas in Scotland, 28 have so far introduced the programme in at least one of their schools.
The Scottish Government said the scheme is endorsed as part of Curriculum for Excellence, and works to promote positive behaviour and encourage longer-lasting change.
Lockdown
As part of efforts to stem the spread of coronavirus, Scotland's youngsters were sent home from school two weeks before the start of the 2020 Easter holidays.
And with the pandemic ravaging the country in the months after, they also missed out on 11 further weeks of education with the cancellation of term four.
Despite this, the number of violent incidents recorded in north schools last year had already outpaced that of the 2017-18 calendar.
By the end of March 2020, staff had logged 2,699 counts of aggressive behaviour towards them.
This was five more than the number reported between August 2017 and July 2018.
There was a rise from 561 to 594 cases in Aberdeenshire, 777 to 1,000 in Moray, 52 to 85 in Orkney and 39 to 91 in the Western Isles.
Aberdeen, the Highlands and Shetland experienced decreases between the two periods.
Due to the impact of Covid-19, the most recent school year cannot be directly compared to the previous session, 2018-19, when 3,634 counts of physical and verbal abuse were experienced.
Had the 2019-20 school year continued as normal, with a similar rate of violence during the remaining weeks, calculations show this total could have exceeded 4,000.