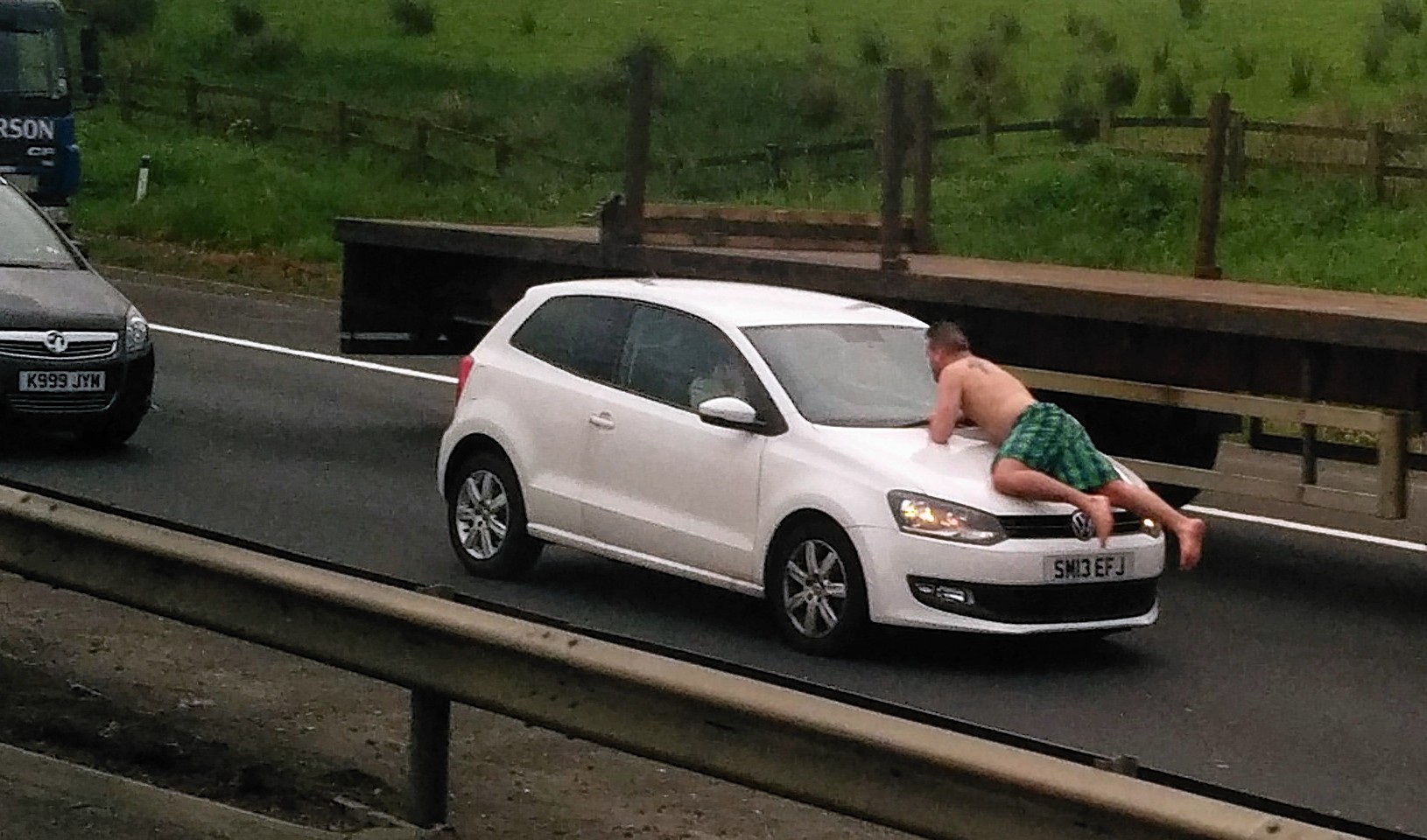 A potty pedestrian caused rush-hour chaos when he ran onto the busy M8 near Glasgow wearing only a pair of tartan boxer shorts.
The half-naked man jumped onto several car bonnets and weaved in between traffic before police ran after him and captured him on the hard shoulder.
The incident happened at 6.55am as commuters made their way to work near to Harthill and Shotts.
Dozens of drivers called cops.
Drivers faced delays of up to 30 minutes while cops attempted to reach the man and remove him from the road as he darted between lanes both east and westbound.
Traffic Scotland warned those starting their journey to work to watch out, tweeting: "Pedestrian. All lanes restricted for up to 30 minutes."
Eyewitness David Mckay's photo went viral after he posted a tweet which said: "Chaos on the m8 cos of this guy jumping on cars wearing only pants! Police all over the place now."
Speaking after the man was caught, he told how cops tried to catch the man and take him off the road.
He said: "I arrived quite late I think as the police were running on foot down the road behind a van. He was wandering around shouting at the cars.
"The white car stopped and he was banging the window then walked round and climbed on the front. He was walking west bound.
"There were a bunch of police and cars stopped further up the east bound side of the road.
"The police were running on the shoulder. He was in the middle of the two lanes and cars were trying to drive round him."
Fellow commuter Ryan Sclater said: "Respect to the man I saw on my way to work this morning running about the M8 in just his boxers!! Was causing havoc! "
Waqqas Ashraf said: "This is the reason for delays on the M8 this morning. Only in scotland eh."
A Police Scotland spokeswoman said: "A man has been detained and taken to hospital for treatment for a suspected head injury.
"The incident happened at 6.55am near to Junction 5 on the M8 eastbound close to Shotts."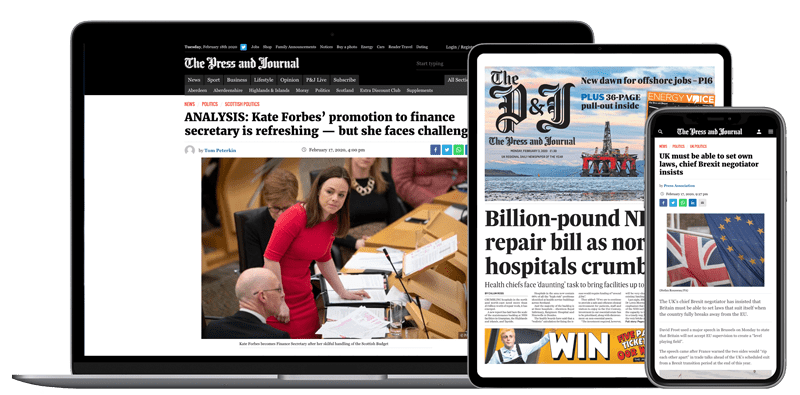 Help support quality local journalism … become a digital subscriber to The Press and Journal
For as little as £5.99 a month you can access all of our content, including Premium articles.
Subscribe