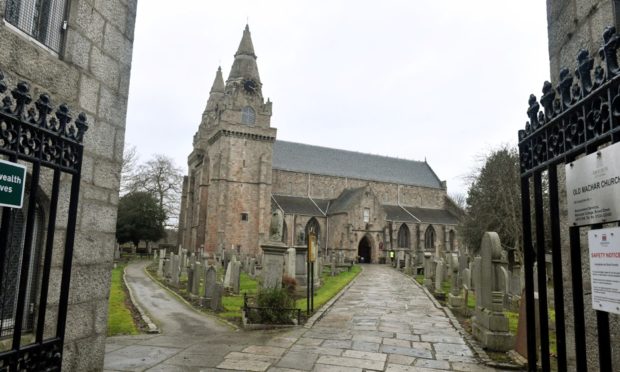 Heritage groups from across the north of Scotland have received a share of £6.4 million in National Lottery money to help them survive the impact of the pandemic.
Funding has been awarded to more than 100 organisations across the country as part of the Heritage Emergency Fund it set up in April.
Without this lifeline, it is thought many of the beneficiaries would have been forced to close.
Many organisations are using it to cover the costs of staff, essential maintenance and utilities, as well as ensuring they can reopen safely by following coronavirus guidelines.
The National Lottery Scotland director Caroline Clark said: "As the enormous impact of the coronavirus pandemic became apparent, we had to act quickly to support the heritage sector and do our best to help organisations navigate through this incredibly challenging time.
"We cannot save everyone and we know challenges still lie ahead, but we are grateful that, thanks to National Lottery players, we have been able to help so many."
St Machar's Cathedral in Aberdeen is using its £24,100 award to cover the next four months of running costs.
It is currently fundraising for repairs to its roof, ceiling and windows which will cost about £1.8 million.
Project manager David Hewitt said: "The National Lottery is distributing this money so that places don't go bust – there would be no point spending all this money on repairs if we couldn't even keep the building open.
"We are missing the income from congregations and tourists, and events like weddings and concerts which have all been cancelled.
"We could use our reserves but then, next year, we would have nothing left.
"This funding is very helpful and really does make a difference for us."
Morven MacDonald, manager of the Highland Museum of Childhood in Strathpeffer, which received £6,800, said: "We were delighted to be awarded some funding.
"Being a small, independent museum and with funding so restricted from local authorities at the moment, it was really helpful in opening up again amid the Covid-19 crisis."
The museum has used cash to install a touch-screen computer to help people view its collections, add hot water to its toilet facilities and find extra help to stand in for its many elderly volunteers who have been shielding.
Ms MacDonald added: "These are all things we would have been unable to do ourselves and have really helped us to open up again."
Elsewhere, Gairloch Museum was awarded £55,900 while a £58,700 grant was given to the Hebridean Whale and Dolphin Trust.