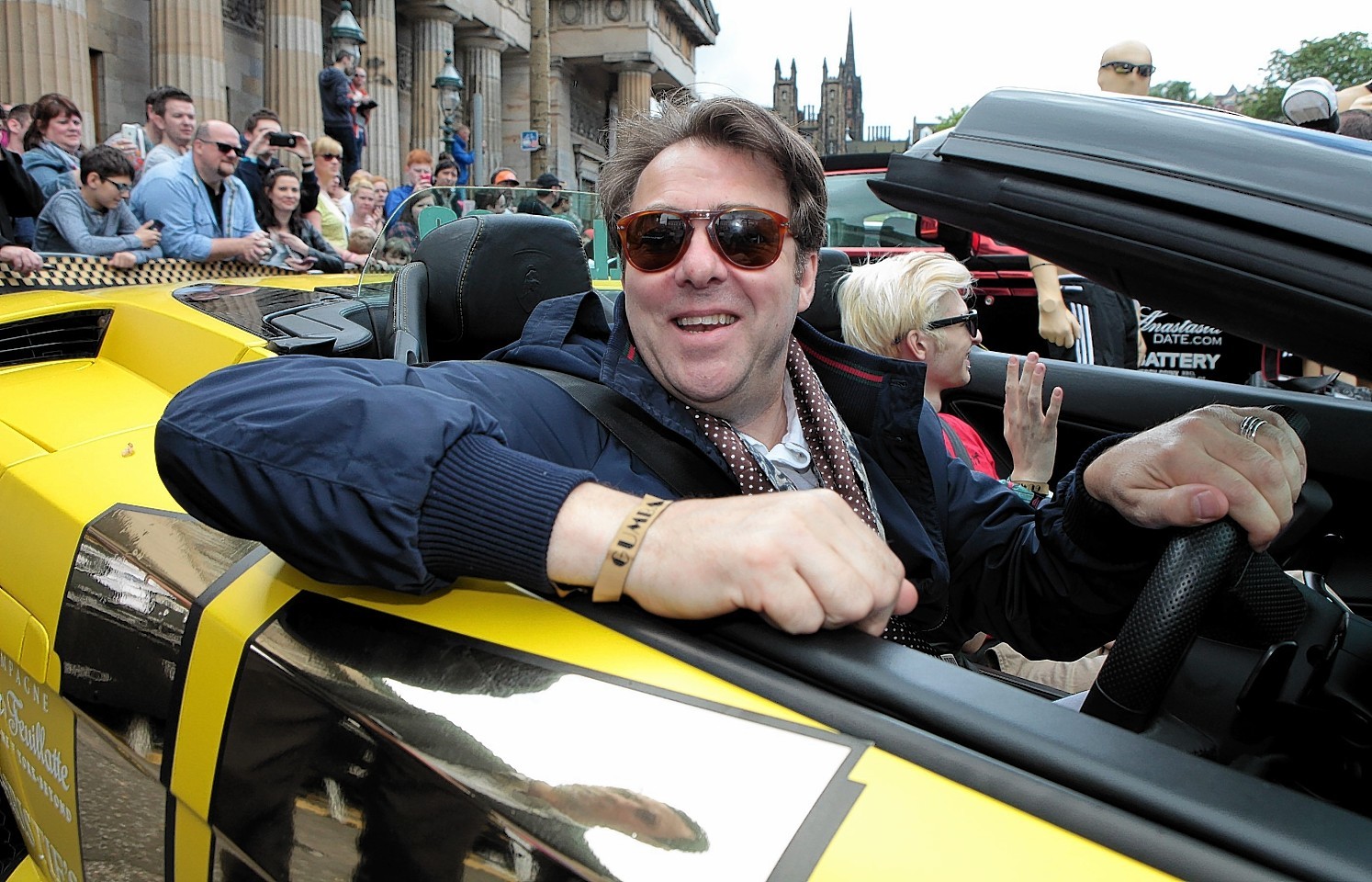 The runway at Prestwick Airport was converted into a racetrack yesterday as cars for a world-famous rally event arrived in Scotland for the first time.
More than 3,000 spectators watched as 65 turbo-charged vehicles, worth a total of around £10million, emerged from two jumbo jets before the Gumball 3000 headed to Edinburgh to get underway.
Among the competitors was Aberdeen businessman Garreth Wood, accompanied by his wife Nicola, who were aboard a £160,000 customised Rolls Royce, called The Velvet Phantom.
The couple are raising money for the charity When You Wish Upon A Star to pay for 100 terminally ill youngsters and their helpers to travel to Lapland to visit Father Christmas.
Among the other machines which drew admiration from the crowd were a £180,000 Mercedes SLS driven by British driver Oliver Morley, and a Chevrolet Corvette Stingray driven by US driver Manssour Jarmakani.
The four-wheeled stars had been loaded onto 747 planes in New York on Saturday, with their supporting cast of drivers and crew members arriving later on a private charter flight.
After the race, the assorted Ferraris, Porsches, Rolls Royces and Lamborghinis left the airport at walking pace, led by a piper, before making their way to Edinburgh, then London, then France and Spain.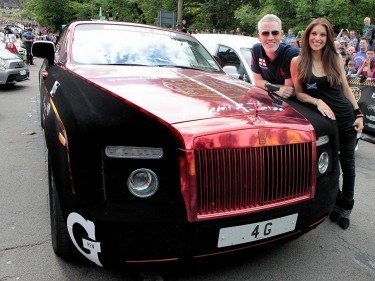 The home stretch is a short drive and ferry ride from Barcelona to the finish line in Ibiza on Wednesday.
Mr Wood said: "Nicola and I eagerly await the looks of joy on the children's faces when they meet Santa and we will both be there to help make this trip an unforgettable experience for the children and their families."
Prestwick airport chief executive Iain Cochrane, said: "Seven days, five countries, two continents, 3000 miles and 65 fabulous supercars – Prestwick was delighted to be at the heart of the Gumball 3000 action."
Created in 1999 by British entrepreneur Maximillion Cooper, the Gumball 3000 Foundation supports underprivileged young people through educational and environmental projects.
Video and images by VistaBee.com 0800 88 24 072