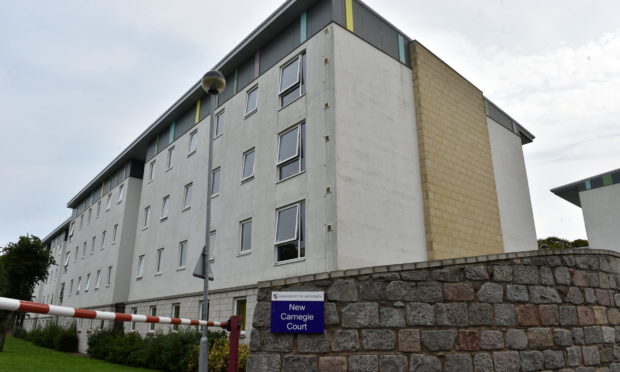 Students are being urged to stick to the Scottish Government's lockdown rules in a bid to prevent the resurgent coronavirus pandemic from wreaking havoc across universities.
First Minister Nicola Sturgeon made a direct plea to Scotland's students yesterday after a number of outbreaks and instances of police being called to student gatherings.
One such incident took place in Aberdeen less than 72-hours before coronavirus cases were detected.
In the first few weeks of term there have already been outbreaks on campuses in the Granite City, Dundee, Edinburgh, Glasgow and St Andrews.
Ms Sturgeon said: "Just as it's important – and I think we all agree this is important – for children to be back at school and back in education, it's also important for our students to be back, as far as is possible, at college or university.
"But – and this is in no way, shape or form the fault of students and I want to be very clear about that – we do know that student life, the characteristics of student life, present risks of transmitting the virus."
As Scotland recorded 486 new cases yesterday, its highest ever daily count, the first minister urged Scotland's students to follow the rules and warned she will not hesitate to strengthen the guidance if needs be.
In a direct appeal to students she said: "If you are asked to self-isolate – and I know many of you right now are in already in that position –  it's really, really important you follow that advice.
"As we've seen in the past few days, Covid-19 can spread very quickly in shared living settings and halls of residence."
That warning comes after an outbreak of Covid-19 was confirmed within Aberdeen University student accommodation.
All residents in Wavell House halls of residence, in the Hillhead Student Village, are being asked to self-isolate for 14 days, unless advised otherwise.
They have been offered access to food and other supplies and affected areas are undergoing a deep clean.
A further 500 residents at Dundee's Parker House private student dorms, are on lockdown to reduce transmission after a single case, linked to Abertay University, was confirmed.
A "significant outbreak" linked to Glasgow University is also being investigated, and follows others linked to halls at Edinburgh Napier and St Andrews University last week.
Ahead of their return to Aberdeen campuses last week, thousands of students were asked to sign a 'Covid campus pledge' promising to do everything they can to protect locals and fellow students from harm.
However, already police officers have broken up large large groups of students socialising – two such gatherings taking place near New Carnegie Court in the Hillhead complex where the outbreak was confirmed just 72 hours later.
At the time the maximum number of people who could meet was limited to six from two different households and two-metre social distancing restrictions were in place.
A Police Scotland spokesman said: "Officers were called to Don Street, Aberdeen, at 12.50am and 11.10pm on Saturday, September 19, following reports of large gatherings.
"Advice was provided to those present and the groups dispersed."
Officers are now carrying out regular patrols and campus security has been increased.
Students are being warned that anyone found breaching the rules will face consequences.
Debbie Dyker, Aberdeen University's interim director of operations, said: "We must stress that further breaches such as those that occurred on Saturday evening will not be tolerated and for any student found in breach of the guidelines, appropriate action will be taken."
Meanwhile, the University and College Union is calling upon the Scottish Government to improve "unclear guidance" which it believes is putting students and staff at risk.
The union's Scotland official, Mary Senior, said: "We are not prepared to take chances with the health and safety of students, staff or local communities when it comes to Covid-19.
"We are clear that remote learning should be the default for campus life while we as a nation are in this precarious position with the virus.
"The Scottish Government has to issue stronger guidance that clarifies that all learning that can be done remotely should be.
"Universities are hiding behind ambiguities in the current guidance and the government must insist they fall in line with all other workplaces and move online.
"The students now self-isolating in St Andrews, Aberdeen, Dundee, Edinburgh and Glasgow are likely to have been involved in face to face activity on campus already."
Also in Aberdeen, Bridge of Don and Oldmachar academies have recorded one confirmed case apiece, as has Kittybrewster Primary School.
Some Fraserburgh Academy pupils are self-isolating after two positive cases were confirmed there within one week, while two confirmed cases at Dornoch Academy mean around 70 pupils are isolating from the town's primary and secondary schools.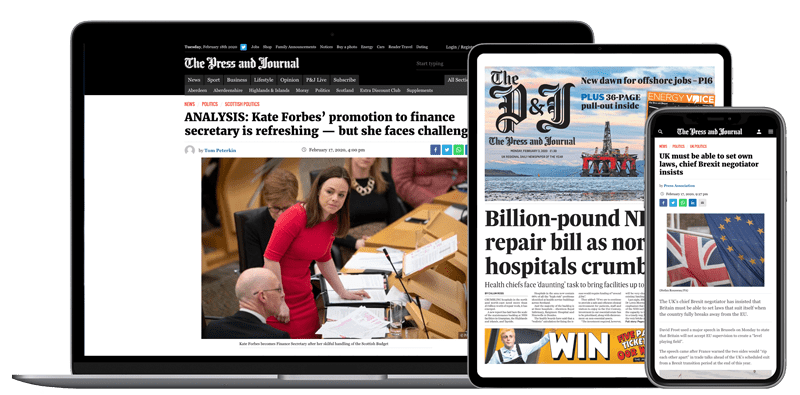 Help support quality local journalism … become a digital subscriber to The Press and Journal
For as little as £5.99 a month you can access all of our content, including Premium articles.
Subscribe