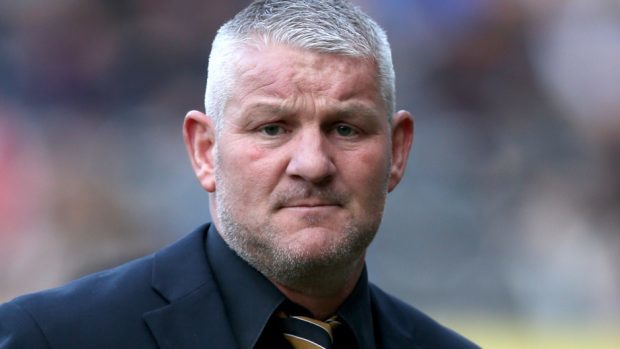 He enjoyed some tremendous times on and off the football pitch and always flung himself into his sporting endeavours with a whole-hearted enthusiasm.
Yet, even though Dean Windass has been a larger-than-life personality who became a cult figure at Pittodrie in the 1990s, the former Don has also been forced to confront his inner demons by tackling addiction, and accepting that bottling up trouble solves nothing.
In which light, he seems perfectly equipped to speak out about eradicating the stigma of depression, isolation and mental health issues which are being highlighted in a new campaign by Aberdeen FC throughout this week.
It's almost 25 years since the Hull City striker was sold to the Dons for £700,000 and there was no shortage of excitement and controversy during his period in the Granite City.
There were 31 goals in 92 appearances in all competitions, while Windass earned a reputation among team mates, fans and opponents as being a mercurial character who was never in any danger of being confused with a Trappist monk.
Officials always knew when he was on the pitch and he was notoriously shown three red cards in the same match against Dundee United in November 1997, initially for foul play, then another for verbally abusing the referee and a third for taking out his frustration on the corner flag in what proved Roy Aitken's last game as manager.
But, amid his marauding, no-holds-barred approach to the sport, Windass suffered badly behind the scenes. He was plagued by self-doubts and, as his career wound down a decade ago, he later revealed he had attempted suicide twice and battled with alcohol and depression following his retirement from centre stage.
It was a dark time in his existence, one which he confronted with admirable candour, and he realises many others have found themselves in a similar spiralling pit of despair. Which is among the reasons why he backs Aberdeen's Mental Health Week campaign "a million per cent".
The 51-year-old told the Press and Journal: "There used to be a huge stigma about these issues in the dressing room and on the terraces and in the 1990s and early 2000s, you couldn't dare mention that you were battling with depression or having panic attacks.
"At that stage, talking about it didn't happen, but, of course, if you don't talk about it, the problem just gets worse and worse, and it was tough to admit it to anybody.
"The thing is I now recognise that most people have difficulties in their life and need help and support, even if it's just a few words of encouragement from their colleagues. But in the old days, you were regarded as having a weakness if you opened up.
"Many times, the first step is to accept you are struggling, whether it's with alcohol, or panic attacks, or embarrassing yourself in front of your mates or strangers.
"And, although things have improved since then, with some leading sportspeople talking frankly about their problems with mental health, there is still this macho thing that you should keep it all locked inside you.
"It's distressing how many young people are committing suicide and especially males, because they feel there is no other way out. That's the message we have to get across: that it is not a sign of weakness, but a sign of strength to accept you have a problem. Because, as long as you don't acknowledge it, you can't do anything to fix it.
"But fortunately, we are moving forward and making progress in different areas. We have clubs working to improve mental health, we have anti-racism initiatives, we have the Black Lives Matter campaign and greater engagement between clubs and health organisations."
Windass isn't so naive as to imagine the issue will be solved in days, weeks or months. On the contrary, he appreciates that the abuse youngsters face on social media has presented a new challenge without any instant remedies.
But, as somebody whose son Josh impressed at Rangers before moving back to England – he is currently at Sheffield Wednesday – Windass knows that change is happening for the better.
He said: "There will always be fans who give players pelters and have a go at you. They're entitled to voice their criticism as long as they do it the right way.
"Yet, you'll often find if you talk to people – and this can be a friend or a stranger – they will open up about their problems and be glad you're there to listen.
"I'm glad that mental health doesn't have the same stigma any more. But we can't pretend it has vanished. There is still plenty of work to be done.
"So it's good to see Aberdeen FC is at the forefront of this."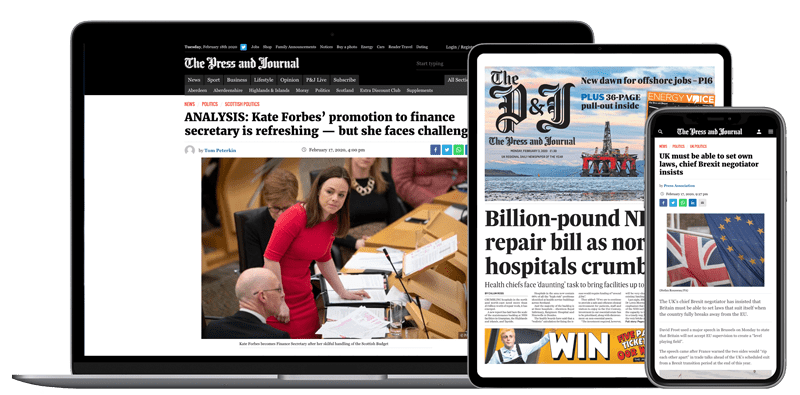 Help support quality local journalism … become a digital subscriber to The Press and Journal
For as little as £5.99 a month you can access all of our content, including Premium articles.
Subscribe