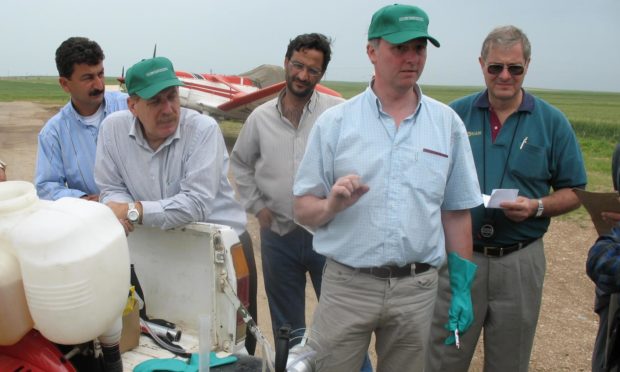 A Scot dubbed the "Locust Terminator" is playing a crucial role in the fightback against billions of crop-eating pests that threaten to kill more people in developing countries than Covid-19.
United Nations agency the World Food Programme is warning that parts of East Africa face a famine of "biblical proportions" as massive plagues of the insidious insects are devastating food supplies in countries including Ethiopia, Somalia and Kenya.
Swarms travelling up to 100 miles every day are munching the same amount of food daily as three million people and the UK Government has pledged £18 million to the UN's emergency appeal to help.
Glasgow-born specialist John Clayton, 60, said these are the worst plagues he's ever seen.
"This is potentially even more deadly than Covid-19 for communities living in the countries affected, that are seeing the worst locust swarms for over 70 years," he said.
"A bad outbreak comes around about every 10 or 12 years, but this is easily the worst we've had to deal with.
"It's compounded by the fact that coronavirus travel restrictions are making it a lot harder to get supplies over and conduct training. The locust plagues are a crisis within a crisis."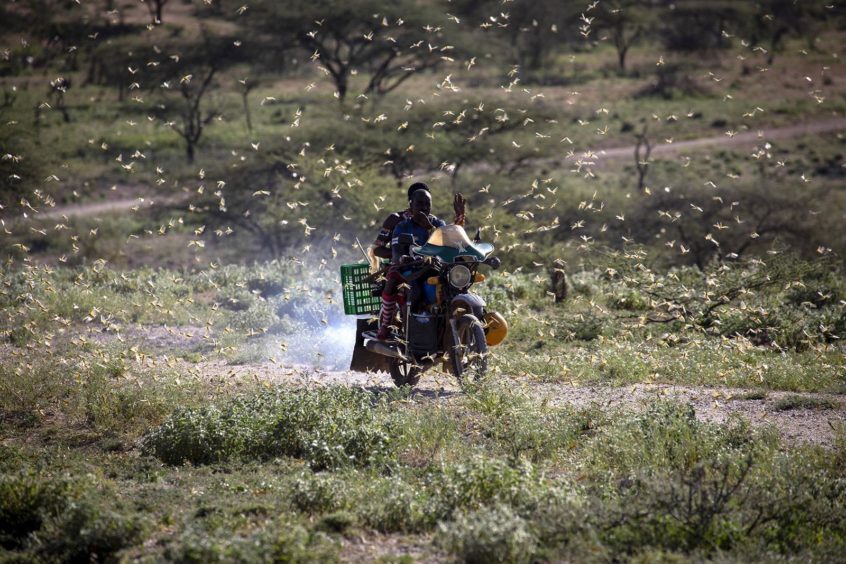 Mr Clayton, a technical director of Herefordshire-based Micron Sprayers, has travelled the world over the past four decades supplying technology including specially adapted planes, helicopters and trucks to wipe out locusts.
Billions upon billions of locusts are rampaging across East Africa threatening food security. Some of the swarms are bigger than Paris or New York and the largest this year in Kenya covered an astonishing 930 sq miles.
The current outbreak of locusts first emerged from the Arabian Peninsula last December – with the civil war in Yemen impeding efforts to get it under control.
"This one is major," Mr Clayton added.
"The rains started in Yemen and because of the security conditions being difficult there, they weren't able to get it under any control.
"Coronavirus has made it just the perfect storm. They are not just dealing with locusts, but coronavirus, and internal security issues. It's a triple whammy for some countries, which is threatening millions of people with hunger and devastation."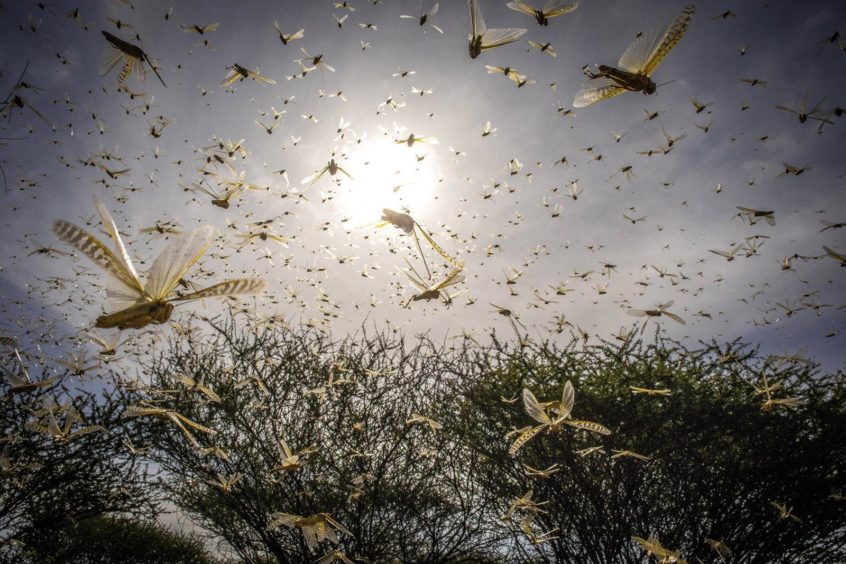 The UN's Food and Agriculture Organisation has just received £18m from the Foreign, Commonwealth and Development Office to fight the swarms.
That comes on top of £8m previously pledged by the UK to the same appeal.
The UK Government's foreign secretary Dominic Raab added: "The UK Government is proud to be supporting the efforts combating the worst locust outbreak in decades, made worse by the coronavirus pandemic.
"British expertise is playing a crucial role in protecting vulnerable communities on the brink of starvation, by helping farmers affected to wipe out these devastating swarms.
"Unless other countries also step up and act, this food security crisis will only get worse."