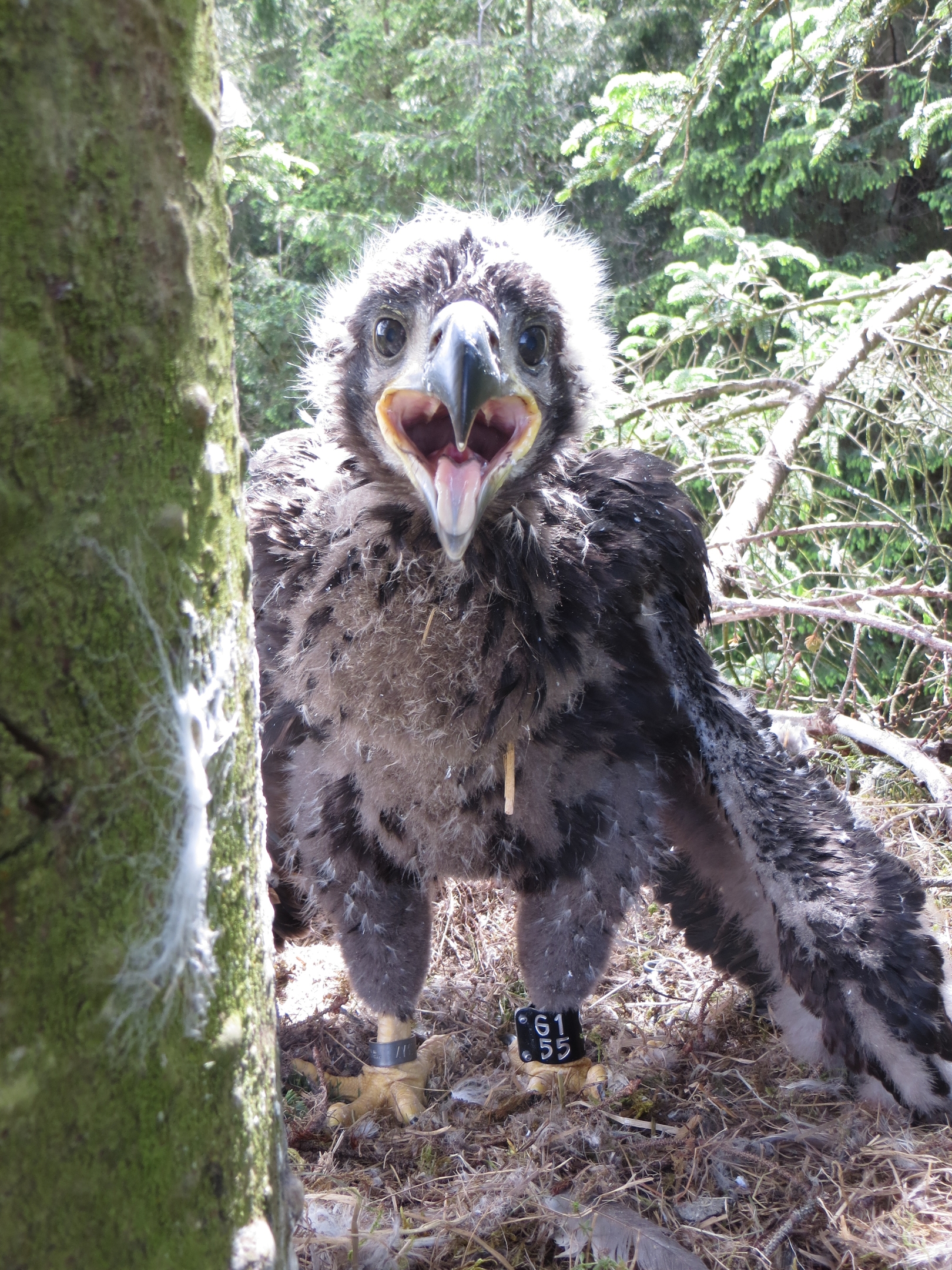 A sea eagle chick which was pushed out of its nest by another bird on webcam has delighted its followers by taking its first flight.
The chick, which starred in the BBC's Springwatch series earlier this year, was pushed 30ft to the ground by an intruder eagle earlier this month.
The incident, which took place on Mull, was caught on webcam.
When viewers saw the nest empty on Thursday, they feared the same situation had happened again.
However, experts have since confirmed that the chick had in fact fledged successfully and was perched in nearby Forestry Commission Scotland woodland.
RSPB's Mull Officer, Dave Sexton, said: "We were initially concerned as there was no sign of the chick and I couldn't hear her either which was unusual.
"But I'm delighted and relieved to say that she'd already flown some distance from the nest and I eventually found her sitting on top of a tree stump surveying the view around her. Her father was watching from nearby.
"From her new vantage point she could see Ben More to the south, Coll and Tiree to the west and Rum to the north.
"We wish her well as she starts her new life exploring the length and breadth of Scotland."
The webcam, which shows footage between 6am and 10pm, is part of the highly successful Mull Eagle Watch project.
The island has become the best place in Scotland to see the giant raptors – known as "the flying barn door" because of their 8ft wingspan.
Britain's biggest birds of prey became extinct in Scotland in 1918 through hunting and persecution, but have been gradually reintroduced in three phases since 1975.
Following the initial stage of the programme in the island of Rum programme, they were brought to Wester Ross from 1993 to 1998 and are now making a return to the east coast following a series of releases in Fife.
Police appealed for information earlier this year after the first white-tailed eagle to be raised on the east coast in almost 200 years vanished over Aberdeenshire.
The satellite-tagged bird disappeared in an area where four tagged golden eagles have vanished in the last five years and another was found poisoned in 2011.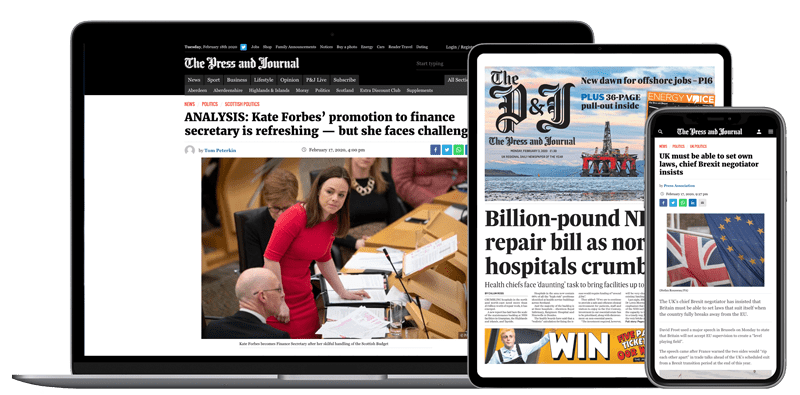 Help support quality local journalism … become a digital subscriber to The Press and Journal
For as little as £5.99 a month you can access all of our content, including Premium articles.
Subscribe