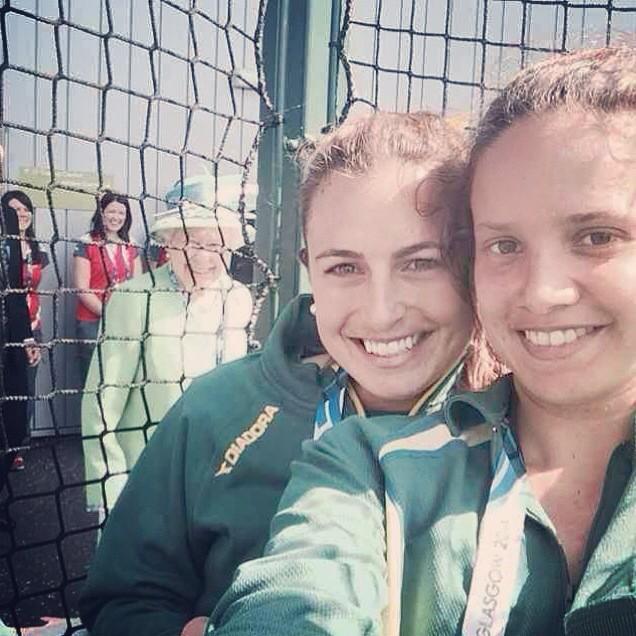 A selfie taken by Australian hockey player Jade Taylor was given the royal treatment today after it was photobombed by the Queen.
The amazing snap was taken shortly before the Australian women's hockey team, the Hockeyroos, won 4-0 in their opening match against Malaysia this afternoon.
It features Jessica alongside her team-mate with her majesty smiling in the background.
The medal winning player excitedly posted the photo to Twitter, where it has been retweeted over 4,400 times.