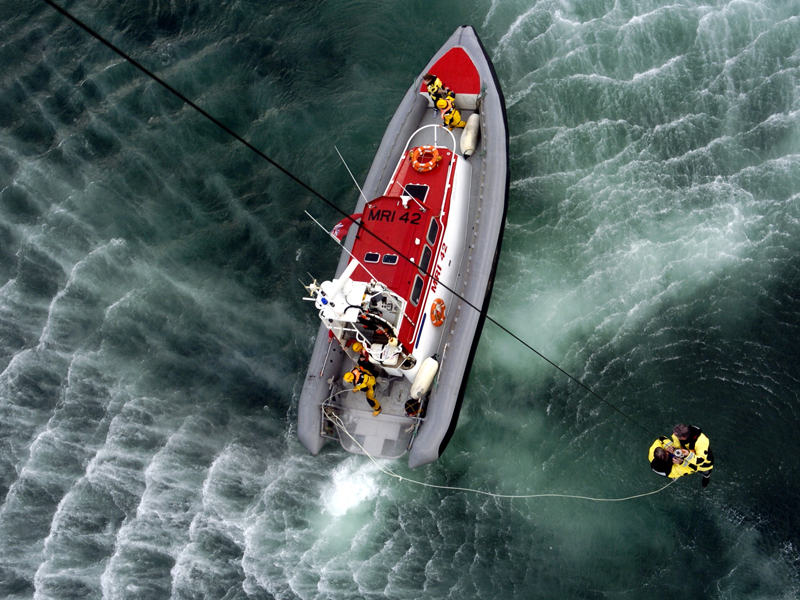 Sunshine and high temperatures took the total number of incidents tackled by the coastguard last month to more than 2,500.
New figures released yesterday showed 2,549 call-outs around the UK between June 21 and July 21, with almost 500 of them taking place around the Scottish coast.
Cases included two children aged 12 and 13 who were swept out to sea while swimming off Fraserburgh beach on July 9, and an 11-year-old girl who was dragged out to the Moray Firth while boogie-boarding near Lossiemouth on July 11.
Richard Martin, Chief Coastguard, said people could take basis steps to protect themselves.
"The key thing to remember first of all is that if you see someone in difficulty, or you get into trouble yourself, call 999 immediately and ask for the Coastguard," he said.
"If you are heading out for a swim, remember that even though the sea may look calm on the surface, there is the danger of strong currents underneath. We recommend that you swim at a lifeguarded beach, take note of any warning signs and best to tell someone on the beach what you are doing so they can keep an eye on you.
"Always check tide times before you head out for a walk and away from beach access points so that you can avoid being cut off by the incoming tide.
"When walking along cliff tops, make sure you are wearing suitable footwear and don't venture too close to the edge. Always keep dogs on a lead.
"If you're heading out in a boat, canoe, kayak and such like, you should wear an appropriate lifejacket or buoyancy aid."
The coastguard's safety advice follows a Respect the Water initiative launched by the RNLI this week, after 39 people died in Scotland's waters last year.