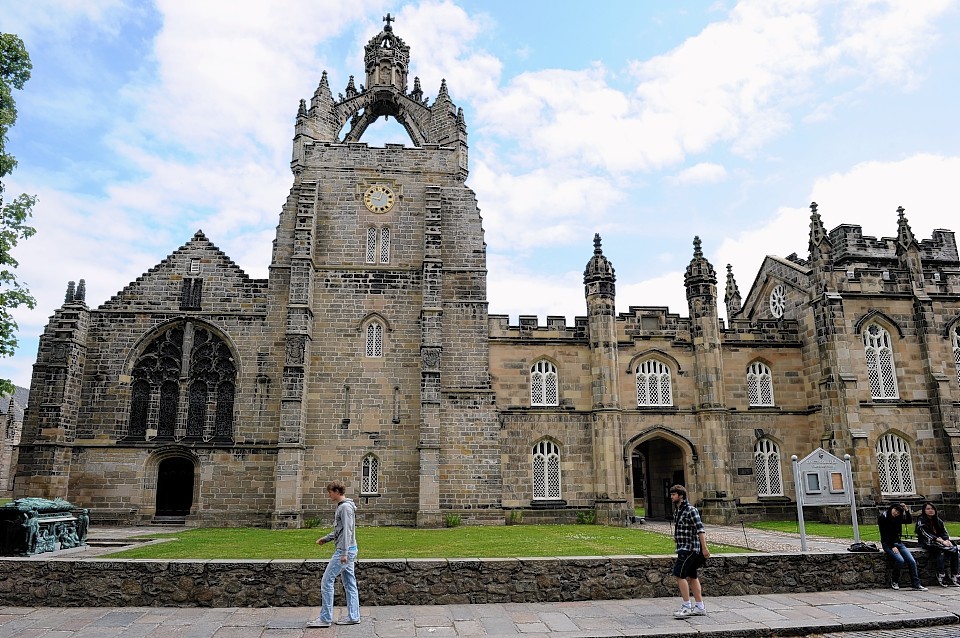 Scottish universities must appoint more women to their boards or be forced to do so, according to student leaders.
NUS Scotland said men dominate governing bodies despite women making up half of students and staff.
The union said Freedom of Information (FoI) requests showed that 31% of lay board or court members were women, although a review of higher education governance by Robert Gordon University (RGU) principal Professor Ferdinand von Prondzynski recommended at least 40% representation.
NUS women's officer Vonnie Sandlan said: "It's incredibly worrying that, despite committing to strengthening the gender balance on their governing bodies, so many universities are still lagging behind.
"This is clear evidence that self-regulation does not seem to be enough to bring about gender equality on the boards that run our universities.
"Universities need to act, or they should be forced to."
According to the NUS, women made up 14% of members at Aberdeen University and 25% at RGU.
Aberdeen University said the figure quoted for it was incorrect because at the time of the FoI request it has expected one woman member to stand down, but that had not happened.
A university spokeswoman said eight of the 27 court posts were held by women (29%) as were five of the 13 lay members (38%).
"This year our court adopted a statement of intent with the goal of achieving and maintaining a female representation of a minimum of 25%, with aspirations to achieve 40%, over the longer term," she said.
An RGU spokesman said: "RGU takes this issue very seriously. We are the only Scottish university to have a woman as the chair of the board of governors, and it is our policy to move toward 40% representation as quickly as possible, as positions become vacant."
Director of Universities Scotland, Alistair Sim, said the new code of higher education governance, which came into effect in August last year, reflected the commitment for continuous improvement.
He said: "Improving the level of diversity among co-opted members of court was one of the measures in the new code. Universities are committed to encouraging greater representation of women at all levels and we are confident this will happen as vacancies arise and there are opportunities for turnover of members."