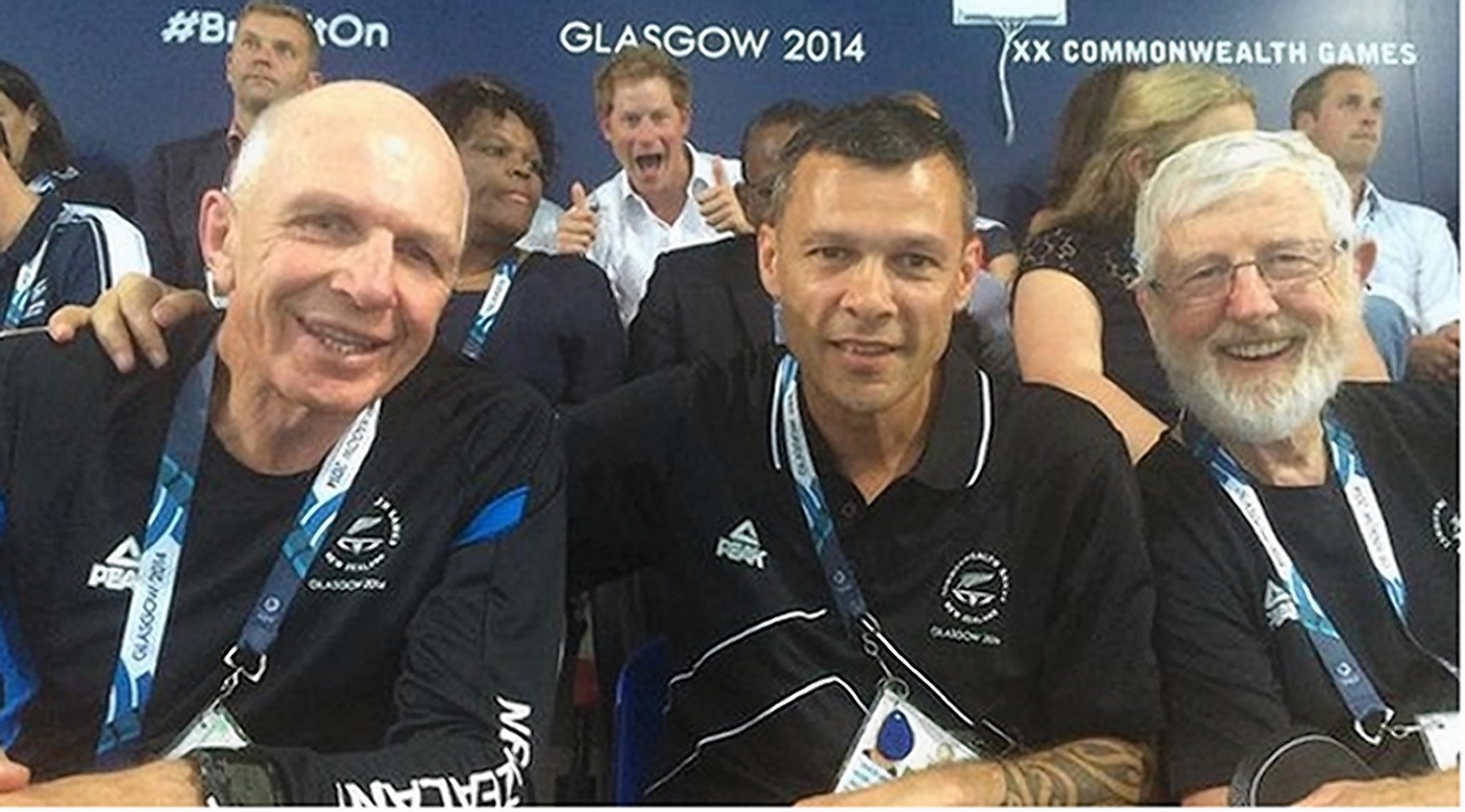 Prince Harry has attempted to trump his grandmother's classic photobomb during a visit to the Commonwealth Games in Glasgow.
The cheeky royal raised the bar as he gave a thumbs-up to the camera taking a picture of three figureheads during the women's 800m swimming event, 29 July.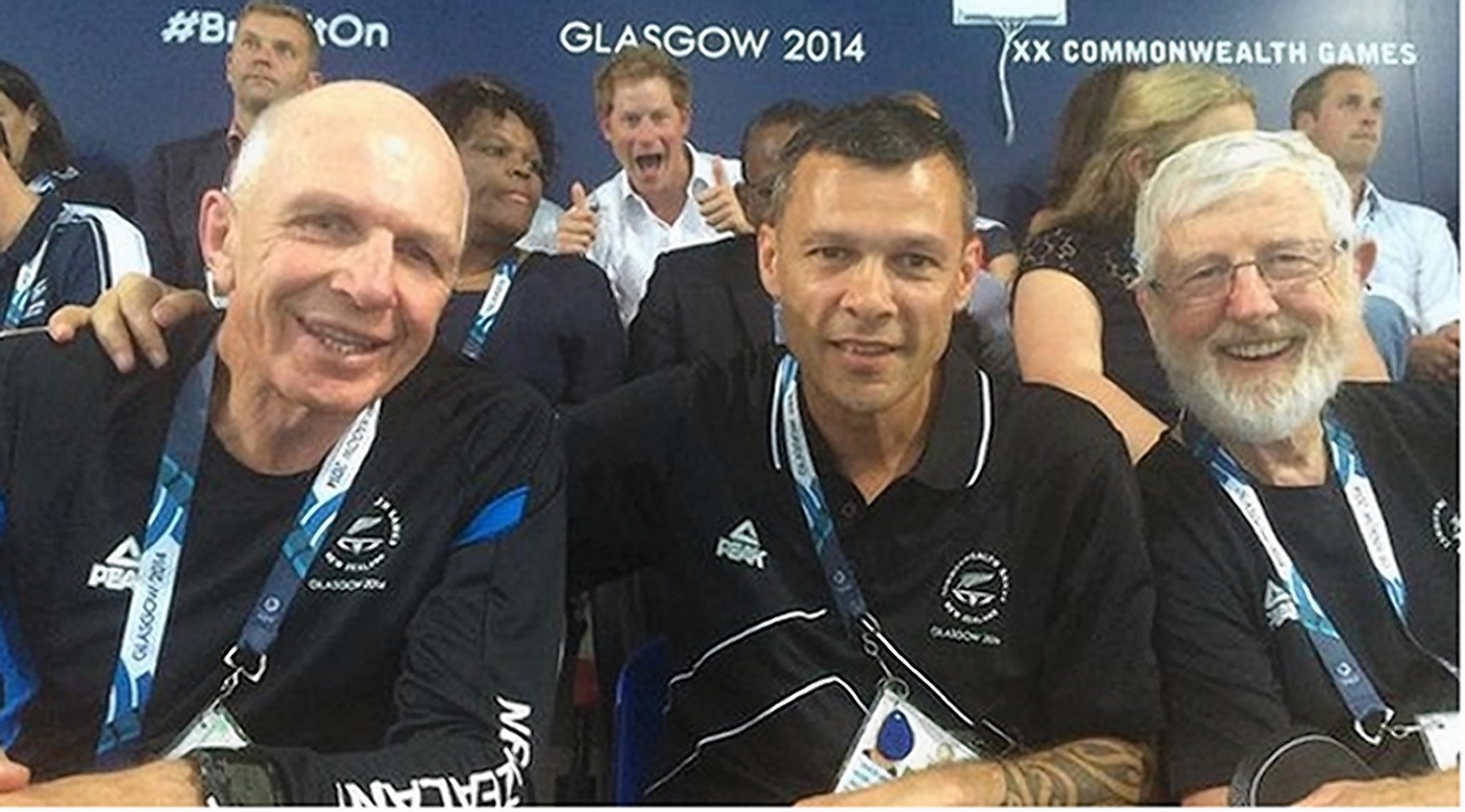 Those in the photo are New Zealand rugby sevens coach Sir Gordon Tietjens, Sport Manawatu chief executive Trevor Shailer and Massey University Professor Emeritus Gary Hermansson.