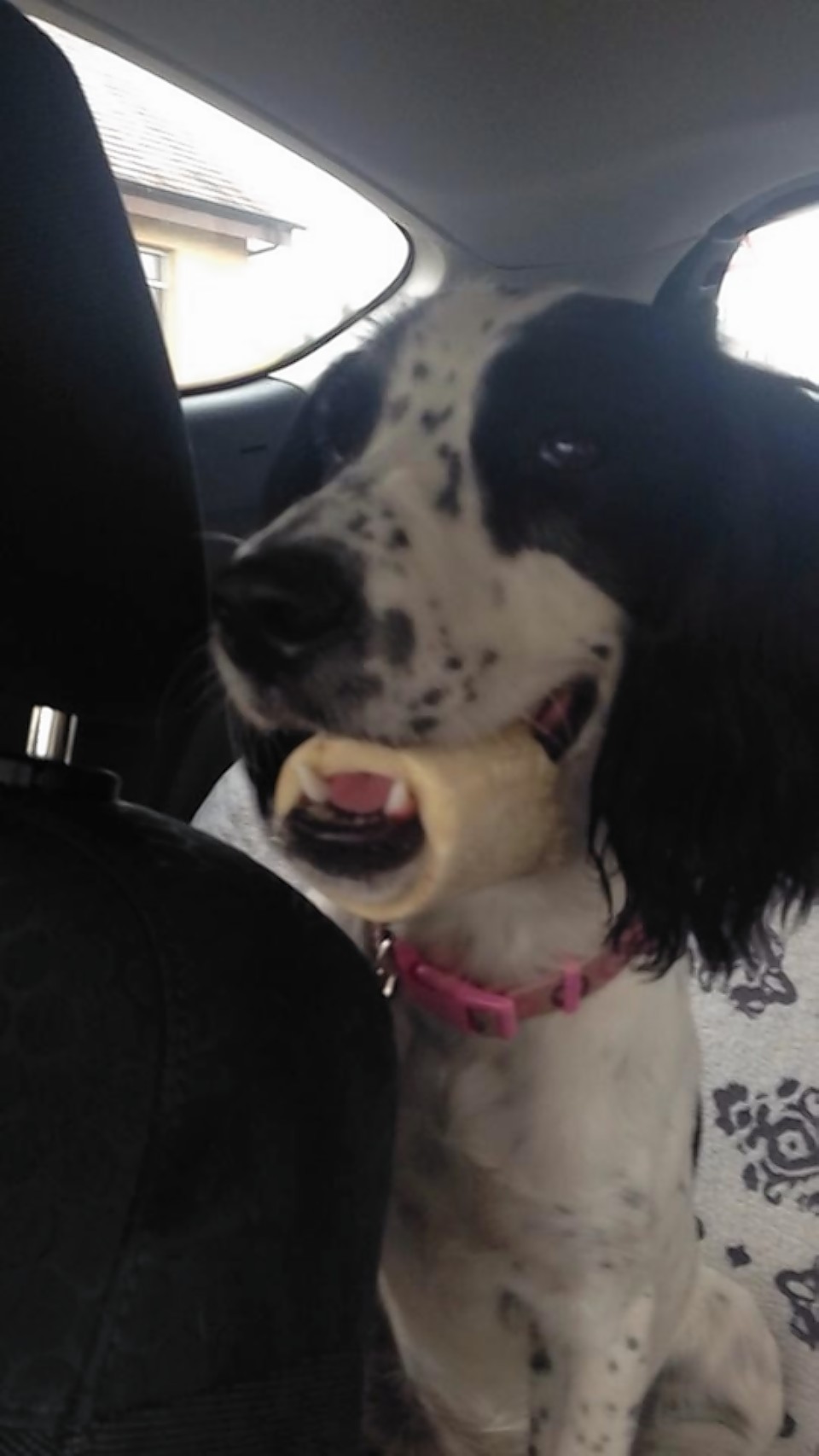 A dog has been rescued after biting off more than it could chew.
Springer spaniel Bella, from Cardenden, near Fife, had to be set free after getting her jaw stuck inside a bone.
Local vets had to give the puppy anaesthetic and knock her out before using an industrial hacksaw to free the pet from the unlikely scenario.
The seven-month-old pup got trapped while owner Stuart Wilson, 23, left the spaniel on her own while taking his partner Satcey Fleetham, also 23, to work.
In the brief time he had left her, the mischievous pup had managed to lock the bone to her jaw.
In comparison to other objects the pup might find around the house the bone dwarfed items like the owners's house keys.
Remarkably, Bella, looks un-phased by the incident.