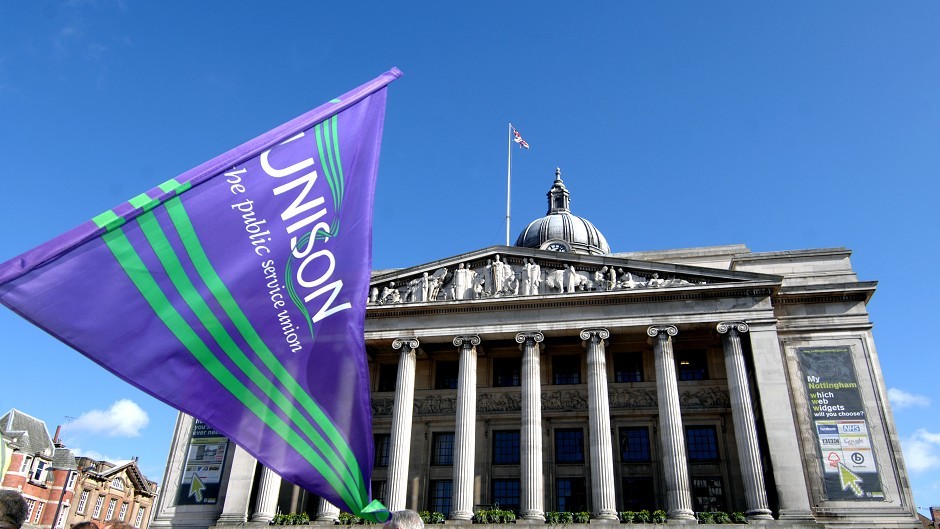 Council workers across Scotland will be balloted on possible strike action in September in a dispute over pay.
Unison announced last night that its members north of the border will vote on a programme of industrial action.
The ballot will open on September 9 and close on September 29.
The union said the decision follows the "imposition" of a 1% pay rise without negotiation, after members accepted a similar figure last year.
In a statement, Unison said: "This is an important time for our members.
"Cuts to services are a reality in all local authorities, jobs continue to be shed at an alarming rate, terms and conditions are under threat and those members who are left are required to do more for the same or less.
"Pay remains a priority for this union. Now is the time to give that message to our employers and tell them that we will not be treated like this."