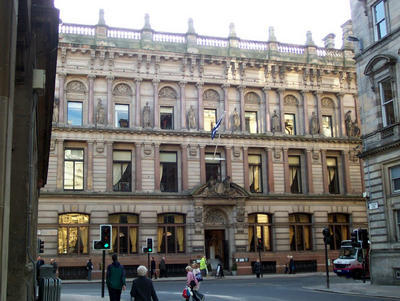 A Mozambique team official has been questioned over an alleged sexual assault in a Glasgow nightclub.
Bendito Xavier, 41, was arrested on July 27 after he was accused of indecently assaulting a female at The Corinthian on Ingram Street.
Mr Xavier – the representative to the Olympic committee for Mozambique – was held by police and it was anticipated he would appear at Glasgow Sheriff Court on July 28.
But, after spending the day at London Road police office Mr Xavier was released on the evening of July 28.
His lawyer Paul Sweeney declined to comment about the matter.
A Police Scotland spokesperson said: "A 41-year-old man was arrested in connection with an alleged assault on a woman in the Corinthian nightclub in Glasgow city centre on Sunday 27 July."
A Crown Office spokesperson said: ""The Procurator Fiscal received a report concerning a 41-year-old man, in connection with an alleged incident in Glasgow on 27 July.
"Following full and careful consideration of the facts and circumstances of the case, and taking into account the available admissible evidence, the Procurator Fiscal decided that there should be no proceedings at this time.
"The Crown reserves the right to raise proceedings in future."