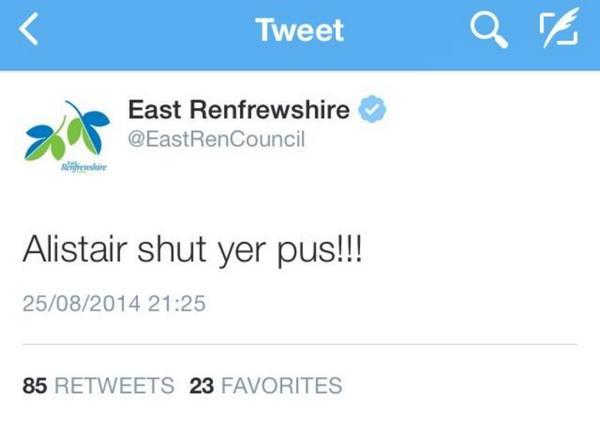 East Renfrewshire Council were left red-faced tonight when an overenthusiastic employee aired his referendum views on their official Twitter page.
At 9.25pm, in the heat of the debate between First Minister Alex Salmond and Alistair Darling, the unnamed employee tweeted: "Alistair shut yer pus!!"
The council quickly removed the most, but not before it was spotted and shared by other users.
They later tweeted: "Apologies folks. Personal views being expressed through council Twitter and situation now in hand. No offence meant."
Apologies folks. Personal views being expressed through council Twitter and situation now in hand. No offence meant.

— East Renfrewshire (@EastRenCouncil) August 25, 2014