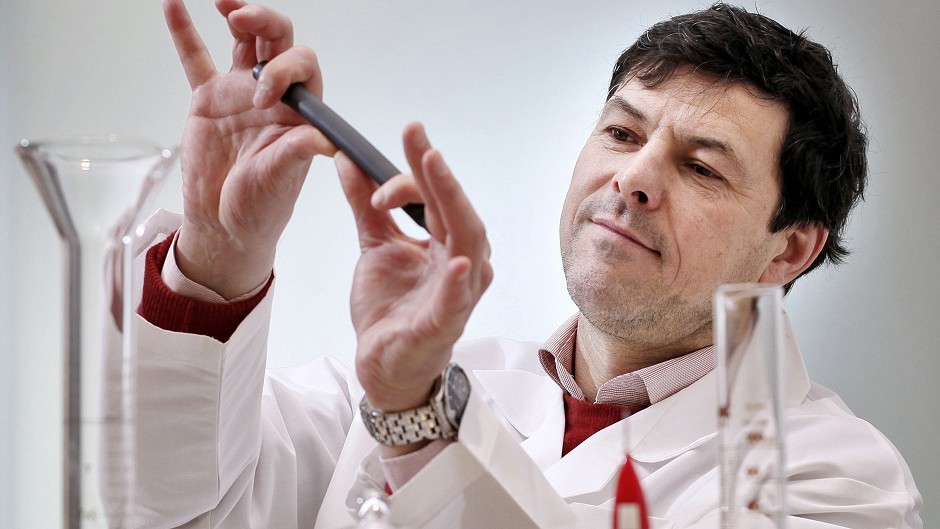 A whisky that was sent into space to discover how gravity effects the flavour of Scotland's liquor will return to Earth next month.
A precious vial of Ardbeg – an Islay Scotch whisky – has spent the last three years orbiting the Earth aboard the International Space Station, travelling at 17,227 miles per hour.
The single malt is due to re-enter the Earth's atmosphere on September 12, and scientists say they will be able to analyse the effect gravity has on the whisky maturation process for the first time.
An identical vial has also been kept at the Ardbeg Distillery, on the south coast of the isle of Islay, to act as a control sample.
Last night, Dr Bill Lumsden, Ardbeg's director of distilling and whisky creation, said the study – the first of its kind – could change the future of whisky production forever.
Both samples will be reunited in a laboratory in Houston, Texas, where scientists will compare the vials, examining the interaction of the Ardbeg-crafted molecules with charred oak to document what differences occur between earth whisky and space whisky.
Dr Lumsden, a bio-chemist who will conduct the research alongside US-based space research company, NanoRacks LLC, said: "Ardbeg is known for taking risks in its development of some of the most coveted whiskies in the world, so it is fitting that it is the first distillery ever in space.
"We are now close to the end, close to finding answers to something previously unknown which is truly exciting.
"This is one small step for man but one giant leap for whisky, and the team hope to uncover how flavours develop in different gravitational conditions – findings which could revolutionise the whisky-making process."
The vial will return to solid ground in Kazakhstan aboard the Soyuz-U rocket, before it is taken to Houston to be analysed. A final white paper with the full research findings will be published in 2015 once all testing is complete.
To celebrate, Ardbeg has commissioned a new single malt, named Supernova 2014.