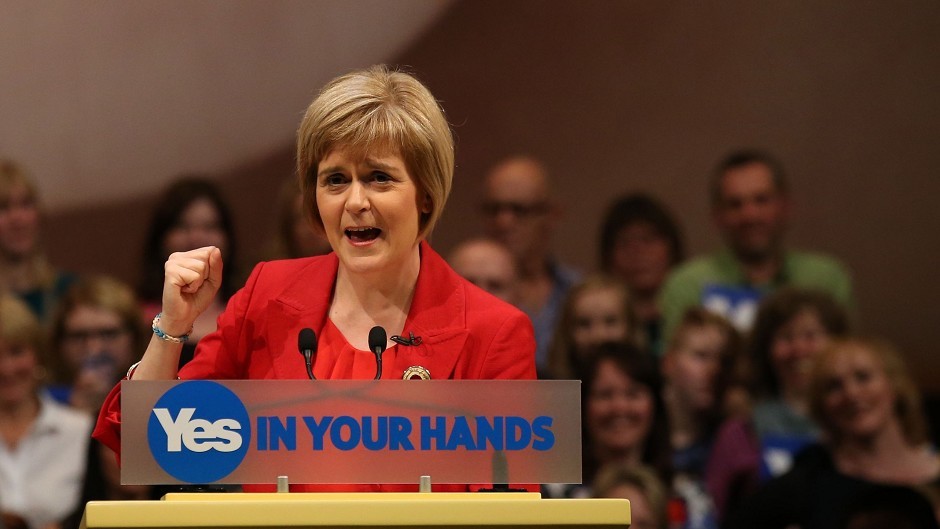 Politicians from all sides of the independence debate have paid tribute to Alex Salmond after he announced he was standing down as First Minister.
Deputy first minister Nicola Sturgeon – who is the favourite to succeed him – issued a statement online, describing his achievements as "second to none".
She said: "He led the SNP into government and has given our country a renewed self-confidence. Through policies such as the council tax freeze, free prescriptions and the scrapping of tuition fees, he has made a real difference for hundreds of thousands of Scots. And yesterday he inspired 1.6 million of our fellow citizens to vote Yes to independence."
Ms Sturgeon added Mr Salmond as her "friend, mentor and colleague" for more than 20 years.
She hinted that she would be throwing her hat into the ring to become the next SNP leader, adding: "I can think of no greater privilege than to seek to lead the party I joined when I was just 16. However, that decision is not for today."
Patrick Harvie, Scottish Green Party co-convener, said although his party had not always agreed with Mr Salmond, nobody in politics could "doubt his commitment" to independence or the impact he has had in reshaping politics.
He added: "Despite our differences on a range of issues, I want to pay tribute to Alex Salmond for the role he has played in changing our political landscape. The future of Scottish, and of UK politics, could be entering a more open and creative period than we have known for many years. If nothing else, Alex Salmond has been central to bringing us to that moment."
Scottish Tory leader Ruth Davidson, from the Better Together campaign, echoed Mr Harvie and said nobody could dispute the outgoing first minister's political achievements.
She said Mr Salmond had done the "right thing" in resigning.
"While the referendum campaign has been hugely invigorating, by its very nature it has divided too," she said.
"His decision to step down will help our country come back together again.
"I am pleased that the first minister says he will continue to serve in Scottish politics.
"Scotland will benefit from his experience and service as we move forward."