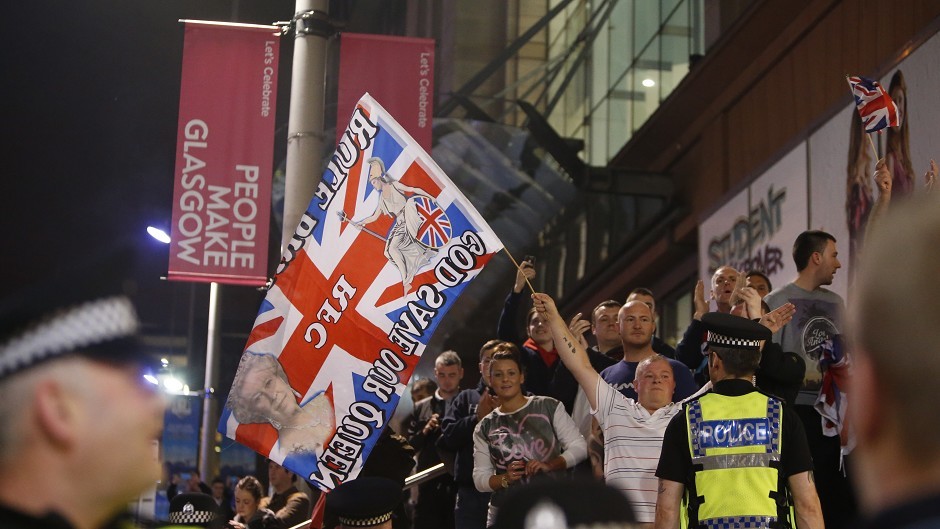 These are the scenes from Glasgow's George Square last night as rival sides of the referendum came face-to-face following the result of the historic vote.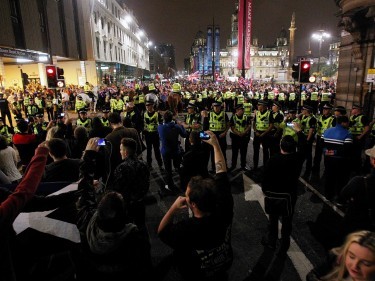 The civic space had been used for peaceful Yes rallies in the run-up to the referendum.
But on Friday night – just hours after the final results was announced – police had to step in to separate groups of unionist and independence supporters.
Police officers can be seen creating a human barrier between the two sets of supports as the tension grew.
Mounted officers were also called to support their colleagues.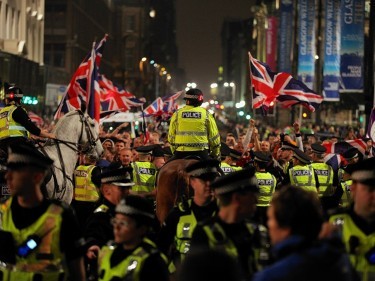 Witnesses said that pro-Unionist supporters sang the UK national anthem while giving Nazi salutes.
Flares were also set off.
The police have now said that six people were arrested.