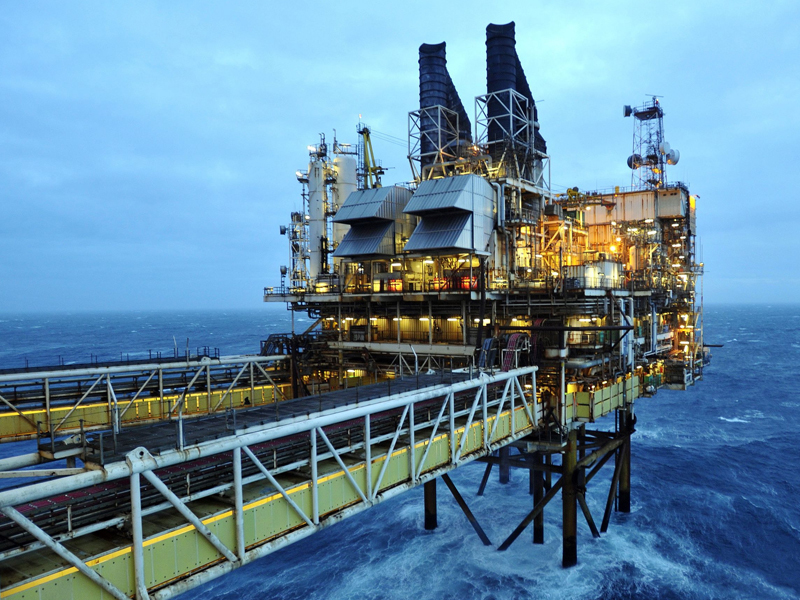 Offshore workers have been subjected to violence, threats, extortion and voyeurism.
Computer equipment on North Sea installations has also been used to download and distribute child pornography.
Over the past six years Grampian Police and Police Scotland have received complaints about 35 alleged crimes on platforms and rigs.
Twenty-eight of them remain unsolved.
Last night, Jake Molloy, regional organiser of the RMT union, said he was pleased that overall crime rates offshore were low.
He added: "I think the figures are a testament to the working environment which requires far more trust than normal, because you are not just working with these people, you are living with them 24/7.
"That said, I am still disappointed to hear the nature of some of the incidents."
Mr Molloy said it was "especially difficult" to catch criminals offshore.
He said as it would take hours or days for police to reach a platform after a crime was reported, the culprits had time to cover their tracks.
He added: "When police are called to come offshore everyone on the rig is aware that they are coming. For these said individuals, who do not embrace the culture, their ability to avoid exposure is quite good.
"However, the crews tend to know who the individuals are and what they are guilty of, even if the police don't.
"It is a community out there who spend half their lives there and individuals who are not worthy of the trust and respect do not last long."
This year alone police have detected two crimes offshore. One worker was in breach of their bail conditions and another used threats and extortion against another crew member.
In 2013 four incidents, which included allegations of theft and culpable and reckless conduct were investigated, but no one was charged.
However, three charges of voyeurism were brought against oil workers.
Other crimes reported to police included assault, sexual assault against a woman and taking and distributing indecent images of children.
The offences were reported to have been committed on the Forties Delta, Borgholm Dolphin, Ensco 100, Ensco 101, Harding, Forties Alpha, Piper Bravo, Safe Caledonia, Shearwater, North Alwyn, Claymore Talisman, Forties Bravo, Brae Alpha, Apache North Sea, Forties Charlie, Auk, Lomond, Beryl Alpha, Brent Bravo, Magnus Oil Platform and Schiehallion platforms.