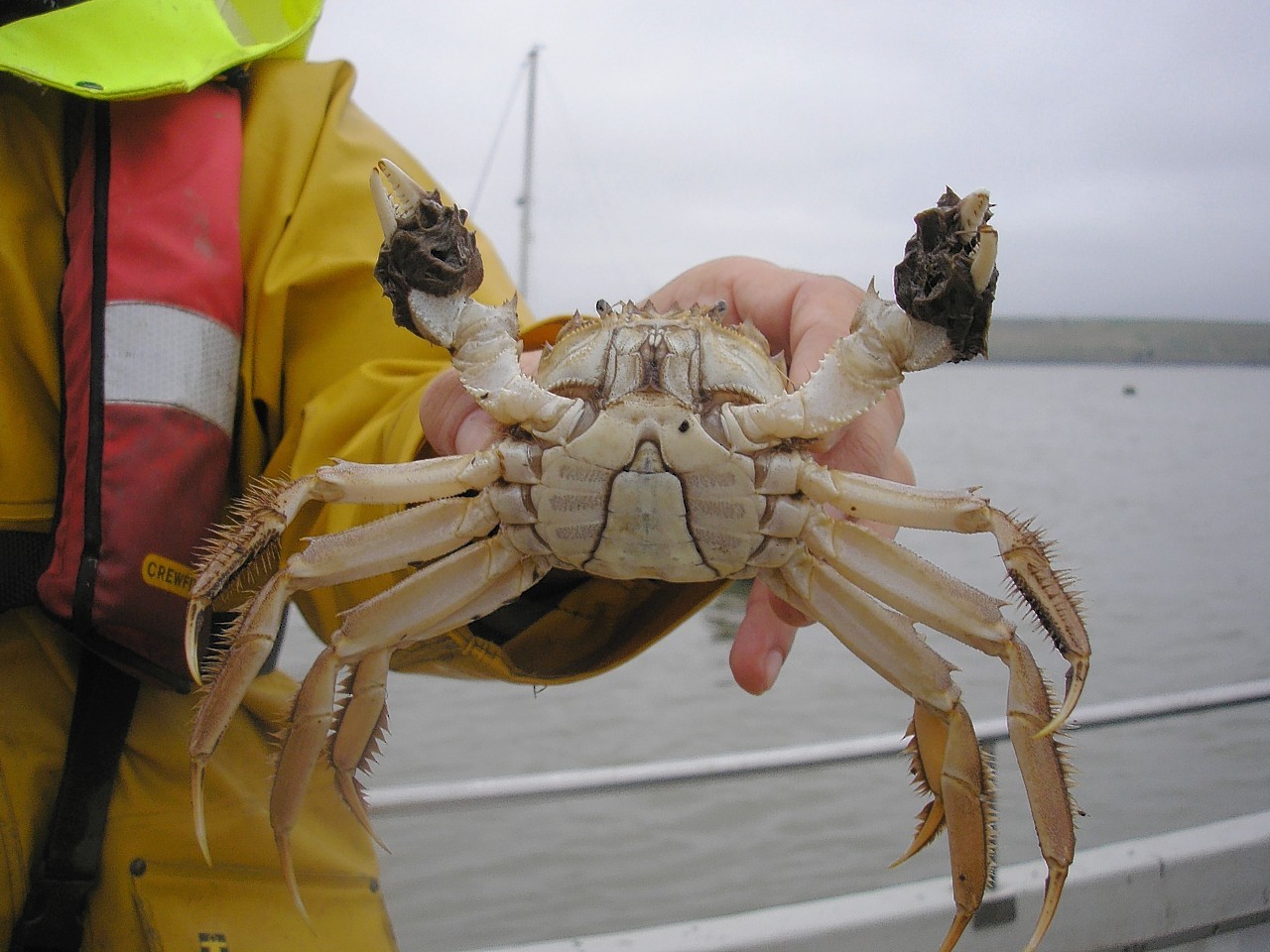 Salmon and trout populations in the north and north-east could be under threat from an invasive crab classed as one of the top 100 worst alien species in the world, it has been claimed.
The Chinese Mitten Crab has been found in Scotland for the first time by angler, John clark, in the River Clyde at Dalmarnock, and is known to feast on fish eggs and damage riverbanks through burrowing.
Experts claim the species – named after the fur on its claws – could wreak havoc on fish stocks in Scottish rivers if it were to spread.
Richie Miller, a senior biologist at Aberdeenshire's River Deveron District Salmon Fishery Board, said the species could cause "misery" in the north-east.
He added "it was not impossible" for the crabs to invade other Scottish rivers "if they can get in the Clyde".
The crab normally inhabit the rivers Thames, Medway and Ouse, and have also been spotted in Welsh and Irish rivers.
Mr Miller said: "They are one of the worst kind of invasive species by all accounts, I know that they are in the Thames and have done a lot of damage down there to their riverbanks."
The crabs spend most of their lives in freshwater, only returning to salt water in order to breed.
Lorraine Hawkins, manager of the River Dee Trust, said: "The Dee is one of Scotland's 'big four' salmon rivers and is afforded EU protection as a Special Area of Conservation because of its important salmon population.
"It is worrying that yet another invasive species threatens our Scottish rivers. Salmon populations are already under strain because of high mortalities during their sea migration so we need to ensure the river environment is as good as it possibly can be to compensate for this."
Dr Alan Wells, policy and planning director for the Association of Salmon Fishery Boards (ASFB), said: "Given the propensity of the Chinese mitten crab to colonise new river systems, including by crawling over land, this is potentially an additional threat to our native freshwater fish populations that needs to be taken very seriously.
"As is the case with other non-native invasive species, anglers and other users of the freshwater environment need to pay particular attention to bio-security including the thorough disinfection of fishing gear and other equipment when moving from catchment to catchment."
Dr David Morritt, from the School of Biological Sciences at Royal Holloway, University of London, said: "Chinese mitten crabs in a Scottish river could have a devastating impact on the famous salmon and trout fishing rivers should they manage to reach parts of the catchments where these fish spawn."