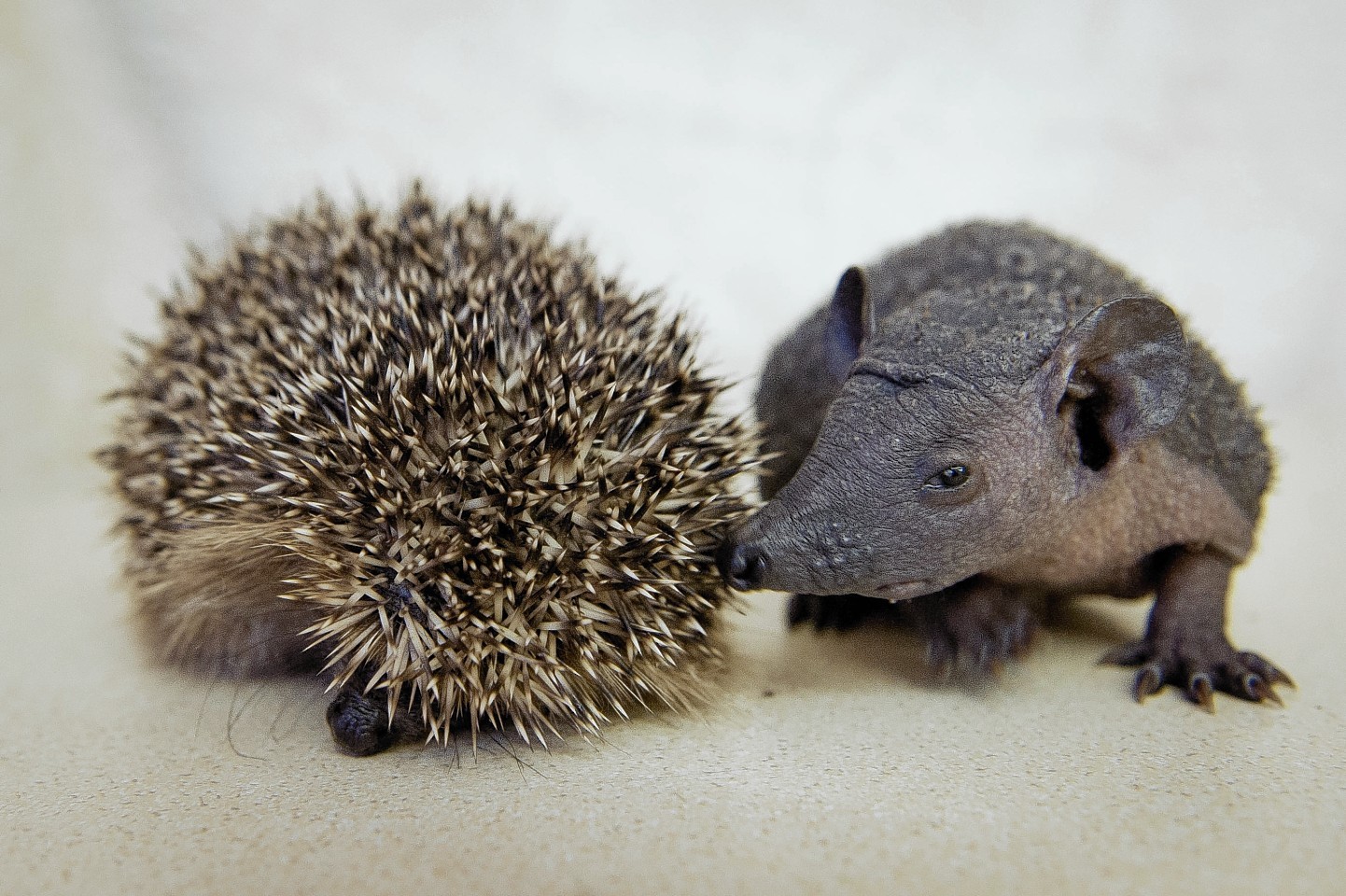 Animal rescuers have been baffled after finding a baby hedgehog without spikes.
Six week-old Baldy was found wandering in a garden in Duntocher, Dunbartonshire, last Wednesday.
The creature had somehow survived in the wild despite not having protective spines to ward off hungry badgers and foxes.
Staff at Hessilhead Wildlife Rescue Centre near Beith, North Ayrshire, say Baldy is "confident and healthy" but may never be able to return to the wild.
Gay and Andy Christie, who run the rescue and rehabilitation centre, said they have never seen anything like it in 28 years.
Mrs Christie said: "When we opened the box he arrived in, the first reaction was shock to see this strange looking animal.
"This is a first for us, and we've had at least 500 hedgehogs through our doors this year alone.
"It's a total mystery."
Hedgehogs rely on their spines, hollow hairs made stiff with keratin, for insulation as well protection.
Young hedgehogs are born with a coat of soft, white spines under the skin, which emerge within a few hours.
Without his spines Baldy's skin is very sensitive and dry and is being treated daily with tea tree oil.
After eating a diet of cat food and cat biscuits the battling hedgehog has grown to a healthy 278g (9oz).
But Baldy won't be able to go back to the wild unless he can grow his spines and hit his target weight of 700g (24oz).
"I think he will definitely stay with us over winter," Mrs Christie added.
"Apart from having absolutely no fur or spines he is actually healthy and active.
"We think he survived so long because the weather has been warm and he would have been able to maintain his body weight.
"He is a confident little hedgehog and he's cute.
"We will continue to monitor him and will just have to wait and see what happens."
Last year it was revealed that hedgehog numbers fell by 37% between 2003 and 2012 – suggesting there are now fewer than a million left in the UK.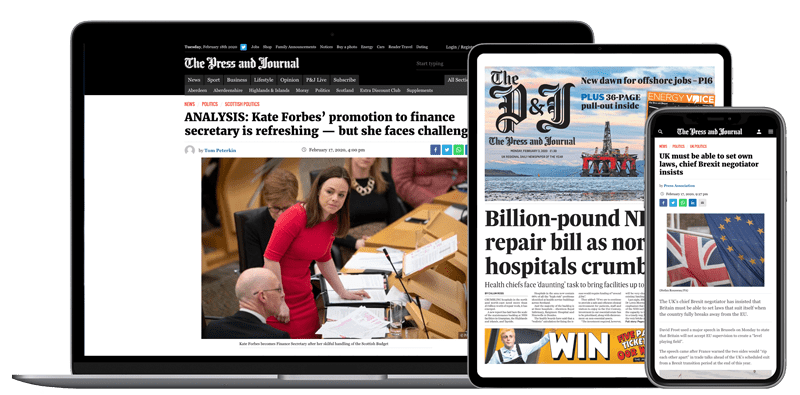 Help support quality local journalism … become a digital subscriber to The Press and Journal
For as little as £5.99 a month you can access all of our content, including Premium articles.
Subscribe