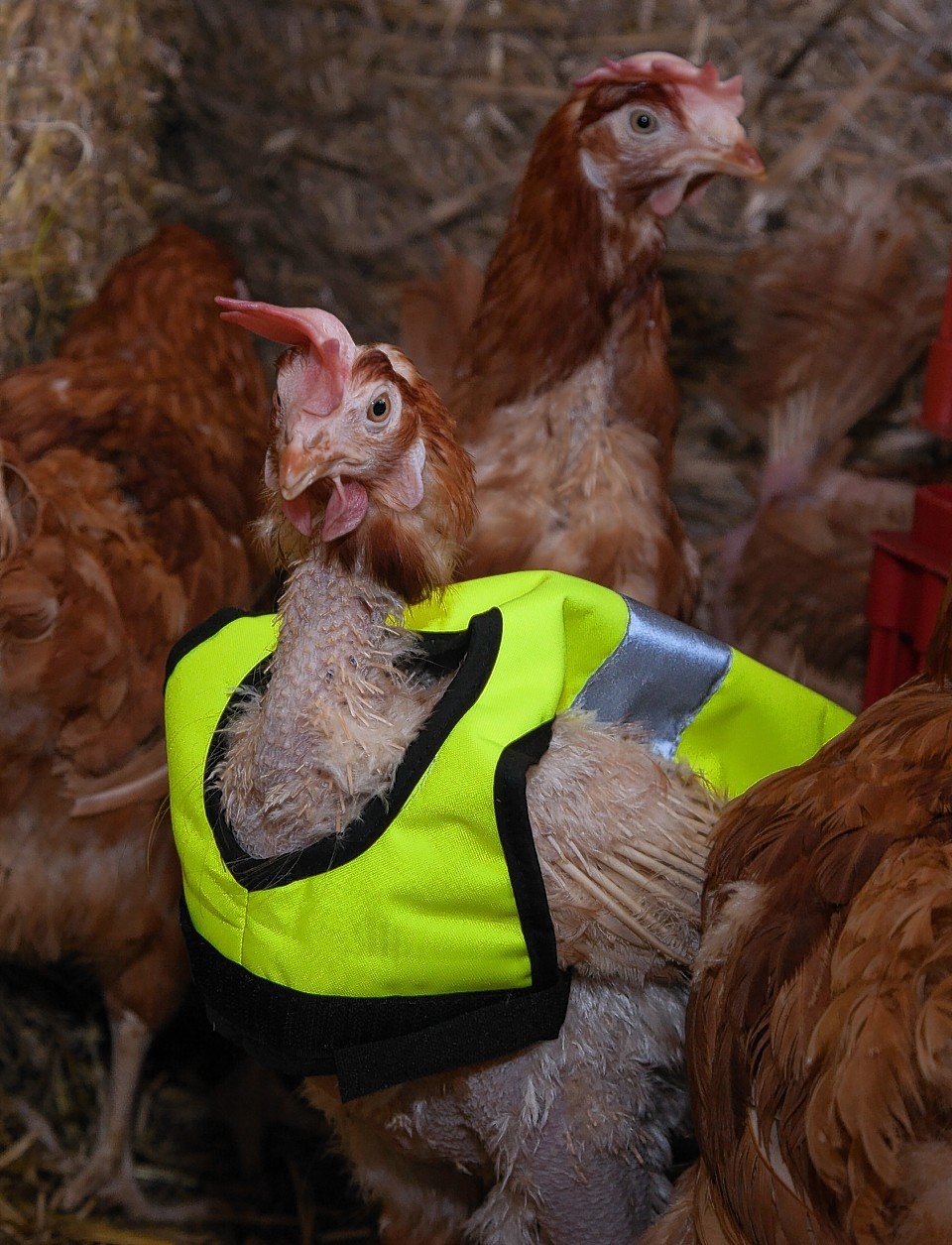 Because she was feeling a bit threadbare as she waited for her new owner to come and collect her.
The lucky bird was among 200 heading for a life of relative leisure thanks to a retirement scheme for battery hens.
They no longer lay enough to make them commercially viable, but the 18-month old chickens will generally live for about another three years and will produce an egg every 25 hours.
The hens gathered in St Andrews at the weekend may not have looked their best.
In many cases their combs were large, pale and floppy because they had been kept close together in a warm environment.
Some of them did not have many feathers, but after a few weeks out in the open air their combs will shrink and become vibrant red and their plumage will flourish again.
Those with the fewest feathers were sporting natty little jackets to keep them warm while they waited for their new owners.
The were sold under the British Hen Welfare Trust (BHWT) scheme which offers members of the public the chance to rehome ex-battery birds.
Cheryl Binnie, volunteer co-ordinator for the BHWT for Scotland said, "They are good-natured hybrid hens. They are calm, they are pretty and they lay beautiful eggs.
"You can tell by the number of returning rehomers that keeping hens is very worthwhile.
"As well as the eggs, they often like the feel-good factor of giving the hens an enjoyable free-range 'retirement'."
People came from all over Scotland and from all walks of life to get their birds. Many want the hens as family pets, while others just enjoy having the friendly, curious birds around.
Anyone interested in rehoming a hen should contact the BHWT via its website.
New owners must take more than one as they are sociable birds, and while there is no charge for adopting the hens, the charity welcomes any donation which will be used to cover costs and continue its campaigning on hen welfare.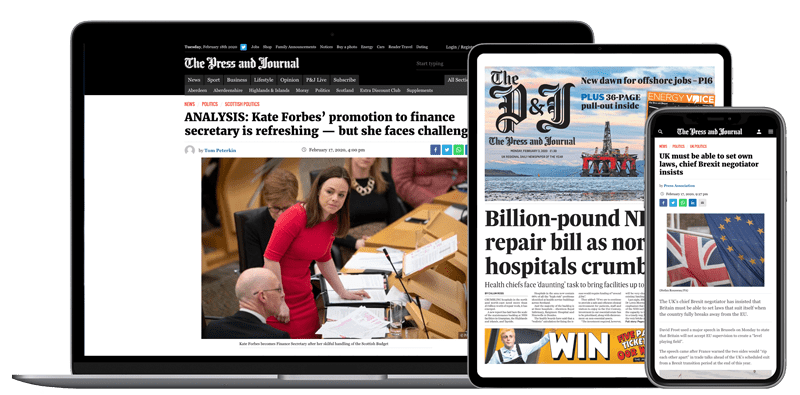 Help support quality local journalism … become a digital subscriber to The Press and Journal
For as little as £5.99 a month you can access all of our content, including Premium articles.
Subscribe