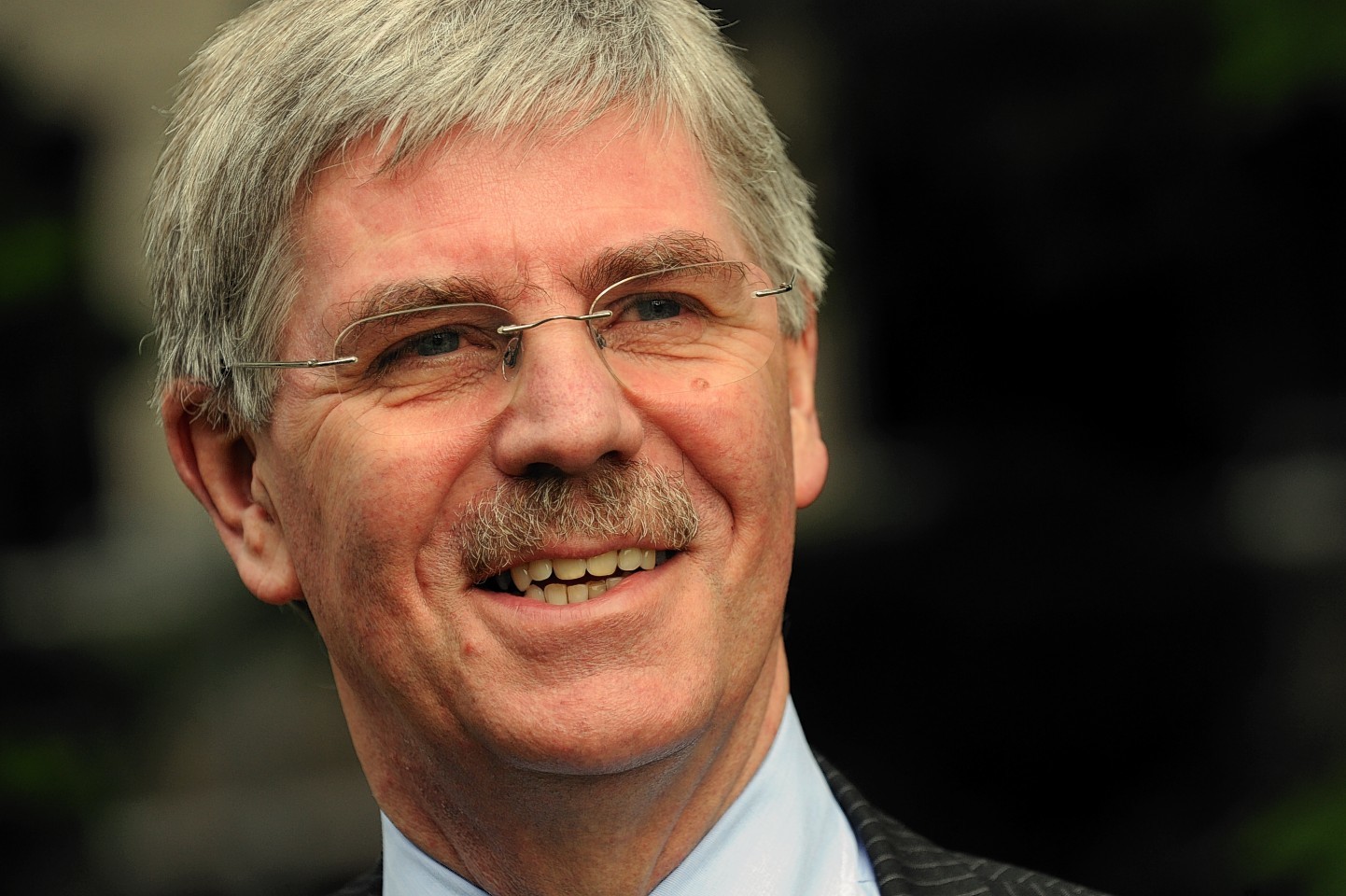 It is a scenario which has been played out countless time in umpteen TV and big screen dramas.
There has been a grisly murder, the police are at a dead-end – and then a sliver of evidence gleaned from a post-mortem leads to the culprit.
But for Dr James Grieve, senior lecturer in forensic pathology at Aberdeen University, there is far more to the job than what viewers of hugely popular television shows such as CSI and Silent Witness might believe.
Instead, it is a career that has taken him around the globe not only to be involved in criminal cases, such as the Malcolm Webster and Nat Fraser investigations, but also to prevent families going through the same tragedy twice.
Dr Grieve, who will tomorrow retire after 25 years of probing deaths in Grampian and Shetland, said: "The CSI effect has been a disaster for us. It's a great tribute to the directors and producers of CSI that the general public see it as absolute realism and expect us to be better than we are."
And if the television shows have produced unrealistic expectations of what forensic pathologists can do, they have also created an illusion about the type of cases they investigate.
For a start, Dr Grieve says, out of the 550 deaths he deals with in a year, just 10 of the Aberdeen cases will be murder – and that's in a bad year.
Drug overdoses make up between 50-70 of his cases, along with fataliities on the roads, industrial accidents and suicides.
But natural deaths make up about 40-50% of his workload – and these are the cases that "seduced" him into pathology after he graduated from Aberdeen University in 1977.
When he finished his medical degree, Dr Grieve chose to spend his year-long pre-registration period in the pathology department, after hearing it was the best way to perfect the skills he would need to achieve his goal of becoming a surgeon.
He became a probationary lecturer in pathology, and soon developed a passion that would span more than 30 years
"I was seduced by pathology," he said. "It was really exciting and I could see it was a very fulfilling career in itself.
"I also say seduced because that's where I also met my wife – in the pathology department."
Dr Grieve and his wife Nicola Balch, who decided pathology was not for her and specialised in paediatrics instead, married in 1980.
Two years later, the first of their four children was born, and shortly afterwards Dr Grieve moved the family to Woolwich after joining the Royal Army Medical Corps (RAMC) as a pathologist.
"I was so proud of being an officer in the RAMC," he said. "It was hard work and there were not many of us, but the camaraderie and moral was extra high."
The family were then posted to Washington, where they spent two years.
By day, Dr Grieve was working with renowned pathologists Franz Enzinger and Sharon Weiss, and at night, he attended the British Embassy to promote the country at events.
It is one of those evenings at the embassy in 1987 that he now looks back on when asked about the biggest changes during his career, as although DNA had been around for 30 years, it had only recently started to be used for criminology.
"Sir Alec Jeffreys suddenly recognised its uniqueness would allow the identification of individuals and he first used it in a rape case in 1984," Dr Grieve said.
"I was in Washington DC in 1987 when he brought the technology over, and the law enforcement people there were extremely sceptical about it.
"Now they are absolutely stuck on DNA and use it for everything.
"The use of DNA has made a huge difference to our operational activities. It's an extremely powerful tool."
In 1989, Dr Grieve and his family returned to Aberdeen and he took on the title of senior lecturer in forensic medicine, replacing his former mentor William Hendry, the role he has held since.
Since then Dr Grieve is pleased by the work he and his colleagues in the genetics department have done to prevent deaths from inherited conditions.
"For us, just as doctors, it's about prevention and the alleviation of disease," he said. "I've been very focused on this.
"Identifying what exactly happened will never bring a loved one back, the tragedy will never be removed, but there is an opportunity to stop it happening to their next treasure.
"The high drama that people watch on TV and read in books, that's where it belongs, because in reality we have to be a bit cleverer than that.
"If you can prevent deaths by identifying individual genetic conditions that's every bit as important as the issues surrounding a criminal death."