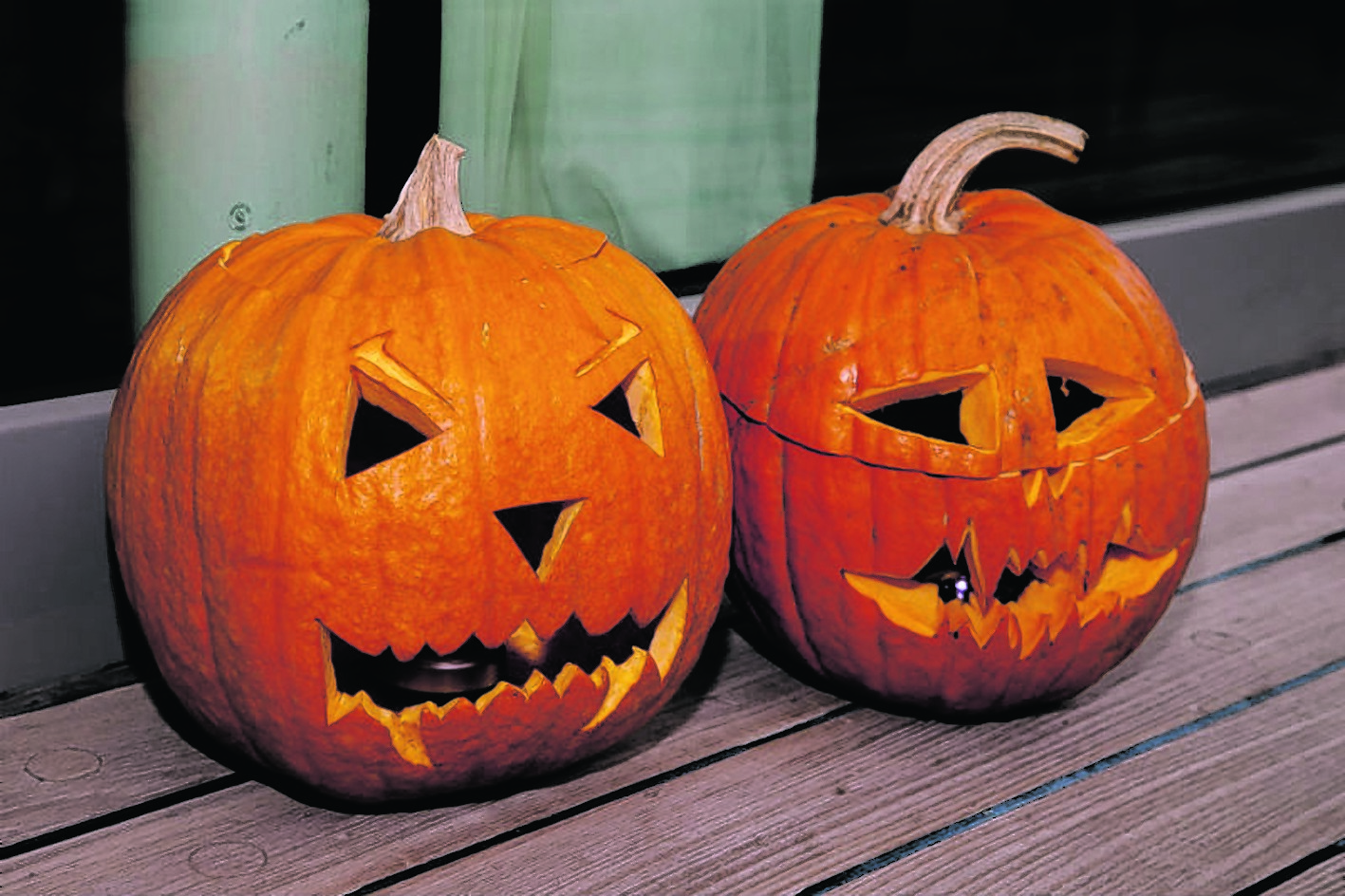 Scots used to leave an empty chair and a plate of food out to welcome spirits of the dead who might pass through at Halloween.
The custom is included in a collection of old Scottish Halloween traditions produced by national tourism organisation VisitScotland to recall Scottish Halloween heritage. Many children now associate October 31 with American-style "trick or treating".
Popular Halloween pastimes featured include "guising" and "dookin' for apples", while it reveals Scots would at one time carve turnips into lanterns rather than bright orange pumpkins.
Less well-known customs saw Scottish singles peel an apple in a continuous strip and toss it over their shoulder, then look at the shape of the apple skin to reveal the first letter of their future spouse's name.
Once engaged, couples would each throw a nut on a fire at Halloween. If they burned quietly then the future marriage would be happy – but if the nuts spat and hissed it was believed to be a sign of a stormy marriage.
James Carney, who researched the customs, said yesterday: "Traditionally, Scotland had lots of Halloween customs and traditions, some of which were quite dark.
"Nowadays, 'trick or treating' fun has overtaken many of these.
"We want to show what the Scottish Halloween traditions were and where they came from."
The Scots tradition of children guising saw kids going door-to-door dressed up as a ghost or some other spooky character to receive treats after singing songs, telling jokes or reciting poems.
The custom can be traced back to a time when disguising children like this was thought to blend them in with the spirits that roamed about that night while giving guising children a token would be an offering to ward off evil.
VisitScotland's Halloween campaign includes a graphic guide to Edinburgh's Royal Mile, highlighting the "dark and spooky associations" of the capital city's famous stretch of cobbled road, including tales of Deacon Brodie, Burke and Hare and the ghostly underground Vaults.
Chief executive Malcolm Roughead said: "With Scotland's atmospheric landscape, haunted castles and historic houses, peculiar superstitions and occasionally morbid history, Scotland is the place to be at Halloween.
"This time of year brings a huge tourism potential and this campaign will showcase the vast range of things to see and do right across the country."