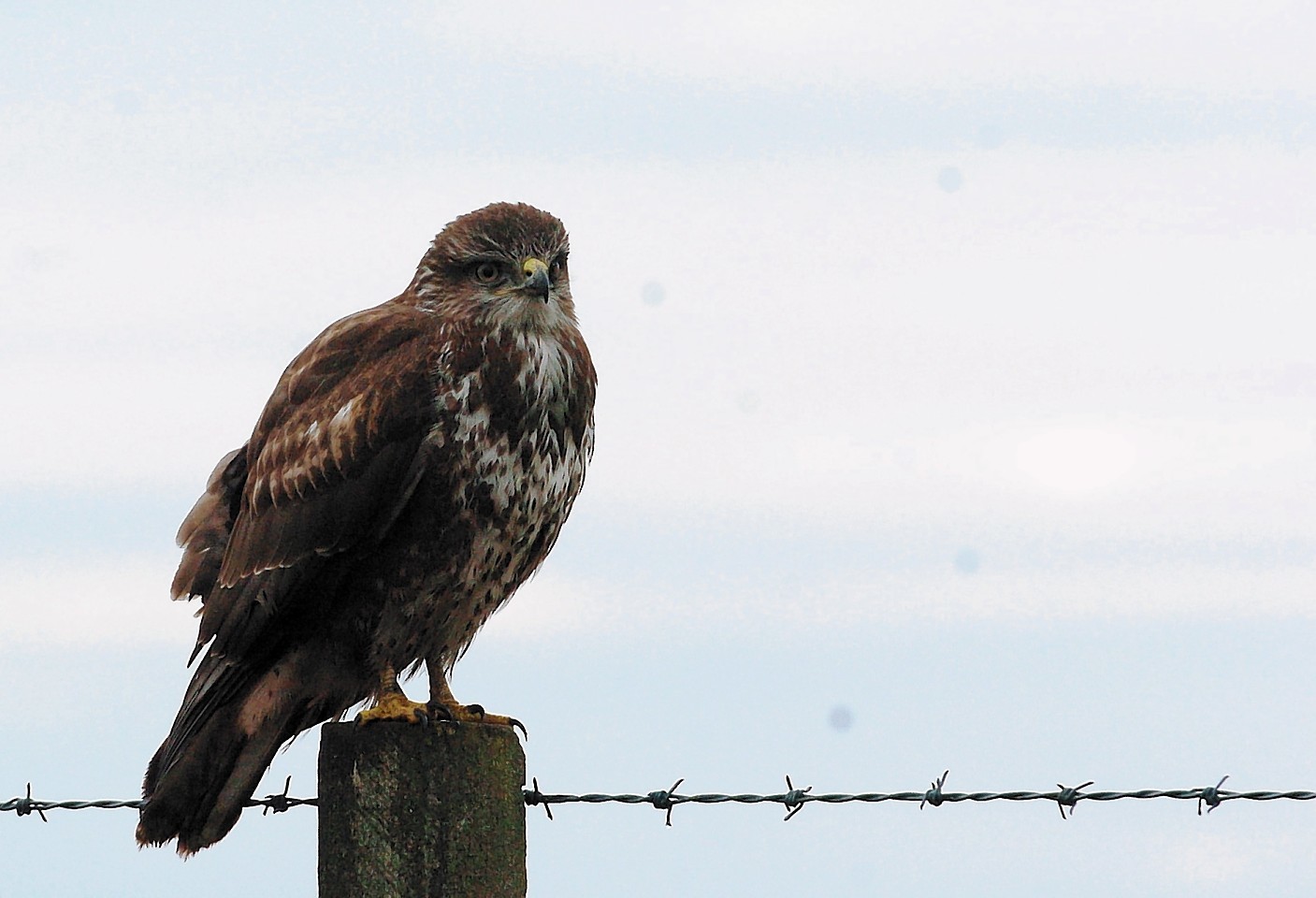 Wind turbines have killed more birds of prey in Scotland so far this year than deliberate poisoning or shooting, a government report has revealed.
Four raptors were confirmed killed by the devices between January and June this year and a fifth bird – a golden eagle – was electrocuted by a power line.
Just two birds were confirmed to have been poisoned or shot over the same period.
The figures were revealed by in an interim report published by the Scottish Government-funded Wildlife Incident Investigation Scheme.
In January a buzzard was found dead with its left wing missing under a turbine in the Western Isles. It was tested for poisoning but the collision was thought to be the cause of the trauma and its eventual death.
The same month, a golden eagle was found dead under power lines in the Western Isles. Examination showed it had "trauma associated with electrocution".
In February a white tailed eagle was found dead under a wind turbine in Tayside. A post mortem examination found several broken bones but no evidence that it died from poisoning.
Again in February, a dead kestrel was found on the hard standing beneath another turbine in Tayside. The post mortem revealed injuries consistent with a collision and no evidence of pesticide poisoning.
In June, an osprey was found dead under a turbine in Grampian. Trauma was thought likely to be the cause of death. No pesticides were found in the tissues tested.
The same report shows two peregrine falcons were killed illegally. One, found in the central region, appeared to have been shot and to have traces of rodent poison its liver tissue. The other was found in Strathclyde in February, with the veterinary drug diclofenac present in its tissues.
Last night, a spokesman for The Scottish Gamekeepers Association said: "It is important the public can understand for themselves the true picture regarding wildlife crime."
Ian Thomson, head of investigations with RSPB Scotland, said the government's figures for 2013 listed 23 birds of prey as victims of crime.
He added: "Most commentators accept that this figure represents the tip of the iceberg as offenders will attempt to cover up evidence that they had committed a crime, by disposal of bodies.
An investigation into the illegal killing of six buzzards in Aberdeenshire was abandoned this month after police DNA tested and fingerprinted farmers over carcasses that later turned out were probably domestic hens.
Earlier this week police said the deaths of 16 birds found poisoned at Conon Bridge, Ross Shire, were probably a side effect of pest control measures.