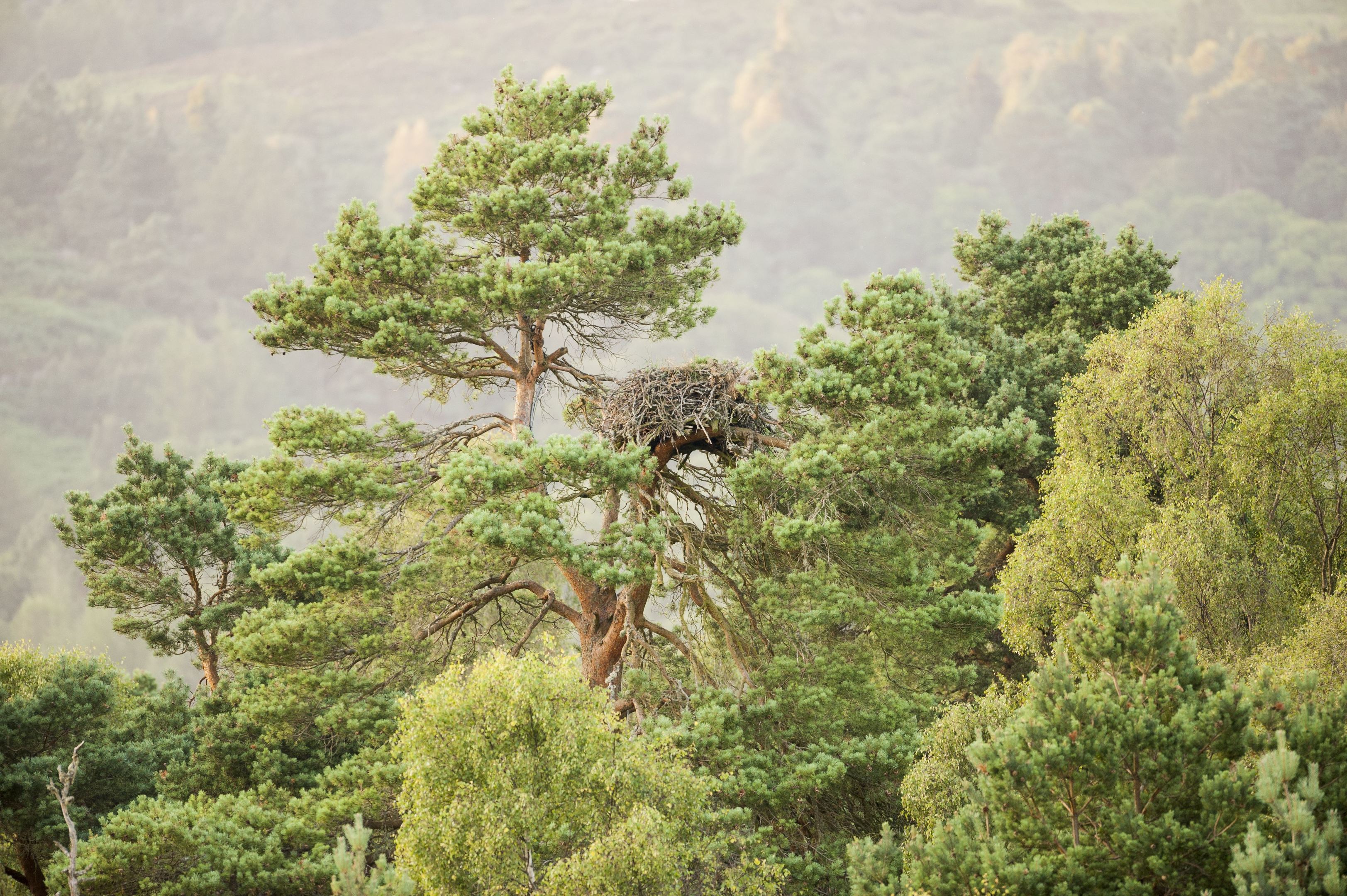 The winner of this year's Scottish Tree of the Year has been revealed.
And the award is at the heart of a victory in a much wider battle.
Lady's Tree, a 100-year-old Scots pine, is situated at the Loch of the Lowes nature reserve near Dunkeld, Perthshire.
The pine was nominated by the Scottish Wildlife Trust in recognition of its role as home to a once-endangered species for nearly three decades.
For the past 24 years, an osprey known as Lady has lived at the tree and in that time, has laid 71 eggs and fledged 50 chicks.
Jonny Hughes, chief executive of the Scottish Wildlife Trust said: "The Scottish Wildlife Trust is delighted that 'Lady's Tree' has won the prestigious Scottish Tree of the Year award.
"The osprey that nests in the winning tree – affectionately known by many as Lady – has laid an astonishing 71 eggs and fledged 50 chicks in the 24 years she has spent at Loch of the Lowes.
"This iconic Scots pine at the Scottish Wildlife Trust's Loch of the Lowes Visitor Centre and Reserve is very much part of a wider conservation success story.
"Ospreys were extinct in Scotland but through dedicated conservation efforts such as the osprey protection programme undertaken at Loch of the Lowes every year, the population in Scotland is thriving once again.
"The Scottish Wildlife Trust would also like to thank players of People's Postcode Lottery for supporting this competition and helping conservation charities like the Scottish Wildlife Trust and the Woodland Trust to protect wildlife and wild places for future generations."
Organised by the Woodland Trust Scotland, there were six finalists from across the country and this year's competition received thousands of votes.
The winner was followed in second place by Moffat's Gowk Tree. The Clachan Oak in Balfron secured third place.
Lady's Tree has now been entered in the European Tree of the Year 2015, where it will go up against trees from 12 countries from around the continent.