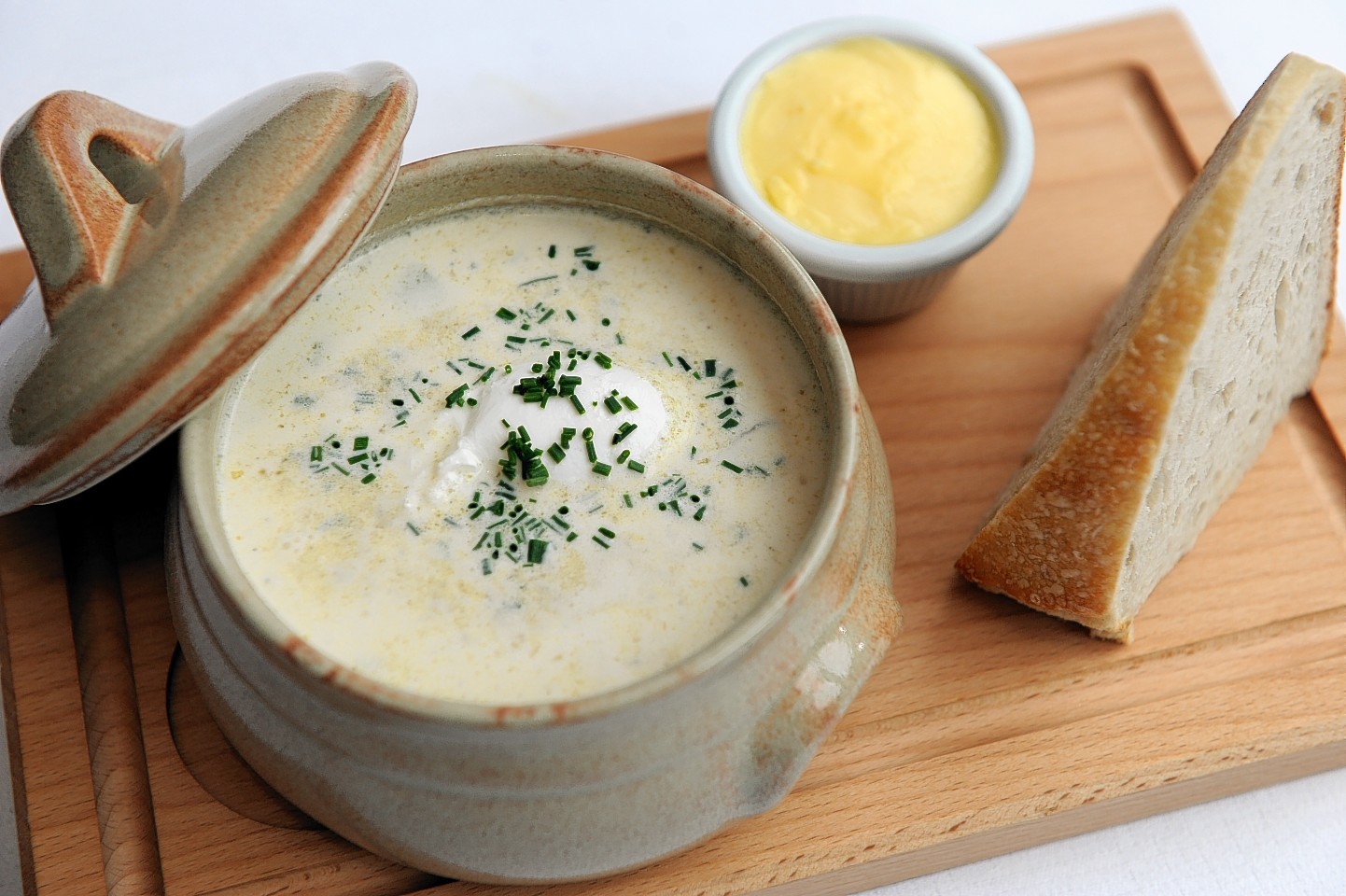 The third world Cullen Skink Championship will be staged in the classic soup's home port this weekend.
Cooks from far and wide are expected to compete in the event in the Moray village tomorrow.
The event will take place at the Cullen Bay Hotel, starting at 11am, and will give people the chance to sample the delicacy, which is made from smoked haddock, milk, potato and onion.
The Lord Lieutenant of Banffshire, Clare Russell, and Louie Paterson, of Buckie's Cluny Fish, will be judges at this year's competition.
Vice-chairman of the Cullen Voluntary Tourist Initiative, Simon Tucker, said "We are absolutely delighted to be running the Cullen Skink World Championships again this year.
"We have a strong field of entrants for both competitions, and it is great to see some taking on the new challenge of 'Cullen skink with a twist'."
Local loon Nigel Ross, who won the inaugural competition, will be back to try to regain his title.
Mr Tucker said; "He is up against stiff competition, not least from one entrant who is going for both competitions to add to previous triumphs and gold awards at the world porridge, world speciality porridge, world stovies and world jam making championships."
Those entering the "Cullen skink with a twist" event will be allowed to deviate from the traditional recipe by adding further ingredients to the traditional mix.
Mr Tucker said: "We are delighted that Lady Clare Russell and Louie Paterson have agreed to take on the unenviable task of judging both competitions. It won't be easy."
Raffle and arts and crafts stalls will also be set up at the event tomorrow.
Mr Tucker said: "There are lots of crafts on show, ranging from patchwork, Christmas ceramics, funky knitted hand warmers and scarves, jewellery, children's balloon modelling and glitter tattoos.
"People can also learn all about the new Cullen Skiff Group looking to build and sail their very own skiff. Good luck to all the contestants."