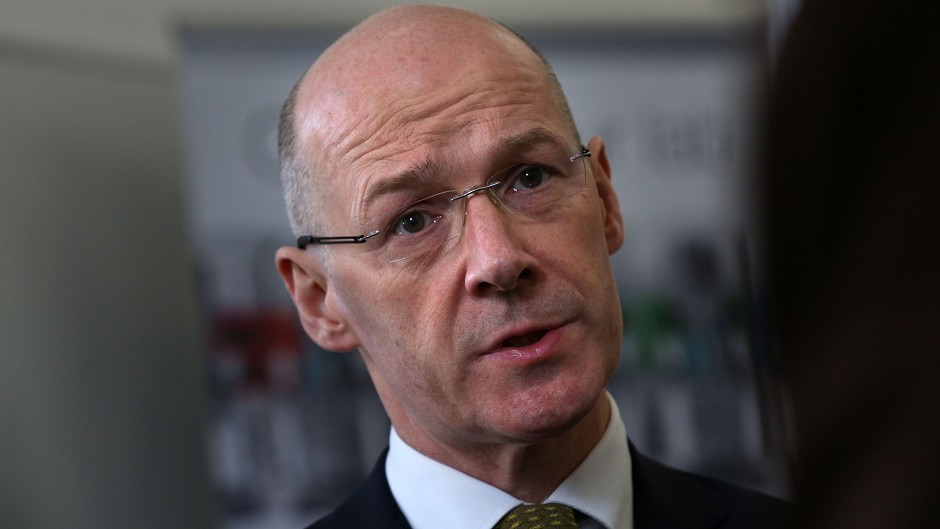 Deputy First Minister John Swinney warned last night that the severe weather could cause "significant disruption".
He added that while plans had been put in place to deal with the conditions, members of the public should consider the forecast before leaving home.
Severe gales are expected to batter parts of Scotland, northern England, Wales and Northern Ireland for the next two days – with the Met Office advising people on the west coast and in the Highlands and islands to batten down the hatches.
Both Mr Swinney and First Minister Nicola Sturgeon will take part in a meeting of the Scottish Government's resilience team, while the Multi Agency Response Team – which includes the Met Office and Transport Scotland – is also monitoring the situation.
Mr Swinney said: "Having visited Transport Scotland's National Control Centre this morning to receive an update on preparations, I am confident we are well placed to cope.
"However, weather events can cause significant disruption and it's important that the public take heed of the latest travel and safety advice this week."
He stressed the response to "major transport incidents" was now more co-ordinated, with experts working together under the same roof.
David Dickson, Network Rail route managing director for Scotland, said safety was always its main consideration and it had cancelled a "limited number of services until the worst of the storms have passed".
He added: "We will be monitoring conditions on the ground closely throughout the night and into the morning, and will have teams in place across the country to react quickly to any damage caused by the weather."