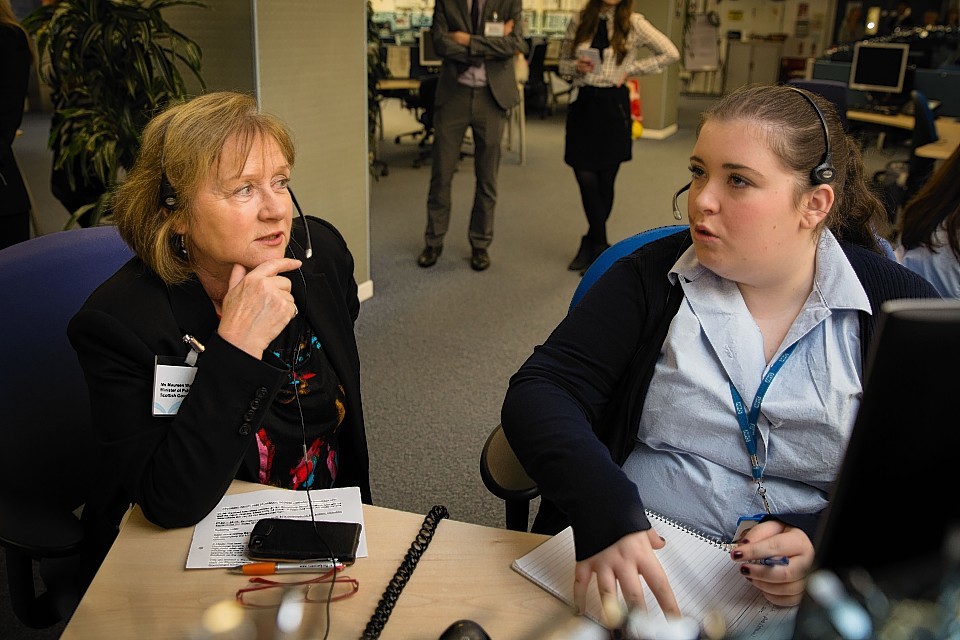 Members of the public have been urged to be prepared over Christmas as the NHS gears up for its busiest time of year.
Public Health Minister Maureen Watt called on people to "play their party" in supporting the health service by not relying on accident and emergency (A&E) units for routine treatment.
The MSP for Aberdeen South and North Kincardine was given a demonstration of the range of services offered by NHS 24, the national unscheduled care and information service, on a visit to its contact centre in Clydebank yesterday.
A couple of weeks ago, she launched the new Be Healthwise this Winter campaign, which urges members of the public to make sure they have over the counter remedies for seasonal illness, check prescriptions and GP surgery opening times over the festive holidays and to seek advice from pharmacies if needed.
Ms Watt said she was confident that NHS 24 would meet demand as it gears up for the expected upsurge over the Christmas and New Year period.
"It is also important though that the general public play their part in helping to support NHS services over winter – making sure they have ordered prescriptions in advance and checking when their GP surgery is close," she said.
"If you do fall ill over the festive period, remember you can seek advice from NHS 24, an out-of-hours GP, or the local pharmacy if your condition is not life-threatening.
"Using these services, rather than turning up at A&E, will keep our emergency departments free for those who really need them."