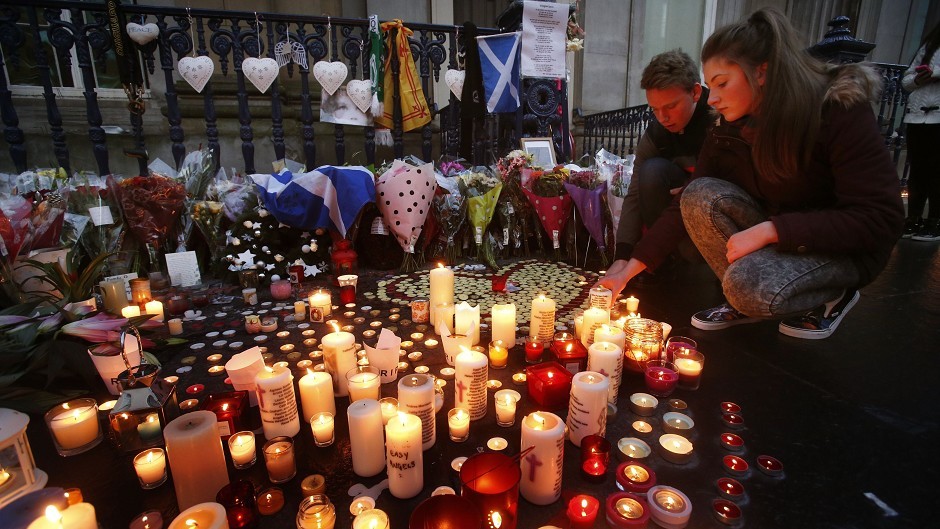 More than 1,000 attended a silent vigil close to the scene of the Glasgow bin lorry crash as details emerge of the first funerals of those killed in the tragedy.
Six people were killed and 10 injured when the lorry lost control in Queen Street and George Square on Monday.
The vigil was organised through social media pages which have gained widespread support
David McCallum, who runs the Support the George Square Crash page, said: "I didn't know any of the victims personally but I made a Clutha support page last year and that got such a good response with a lot of people saying it had helped them so I wanted to do the same for this year, just because of how many people were affected and how easily it could have happened to anyone.
"I just liked the idea of everyone coming together.
"If this helps anyone come to terms with it and deal with it and helps then I think it is worth doing."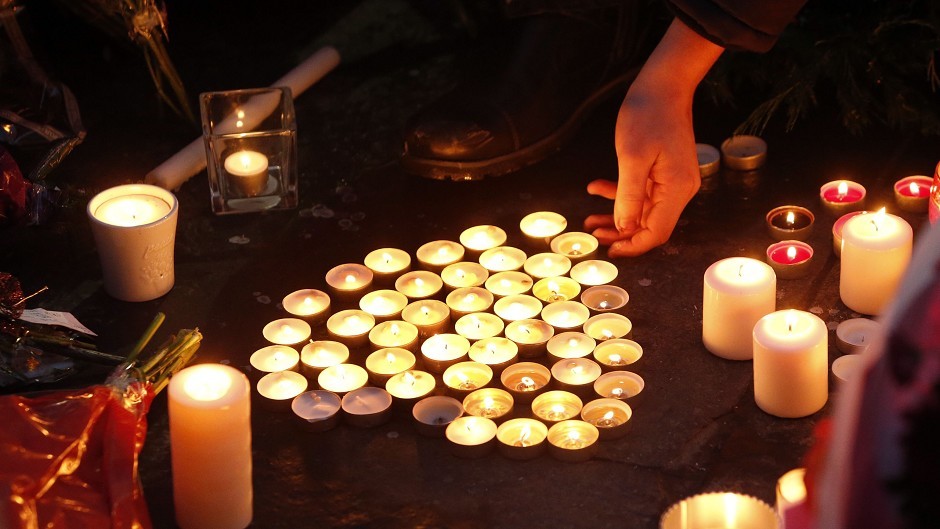 Services have taken place across the city over Christmas, with candles lit and prayers said for all those affected by the tragedy.
Meanwhile, it emerged that the funeral of three members of the same family, who were killed in the crash, will take place on Saturday
Erin McQuade, 18, and her grandparents 68-year-old Jack and 69-year-old Lorraine Sweeney, all from Dumbarton, died in the accident.
A joint mass is
Primary school teacher Stephenie Tait, 29, and tax worker Jacqueline Morton, 51, both from Glasgow, and Gillian Ewing, 52, from Edinburgh, were also killed when the council truck mounted the pavement before crashing into the side of the Millennium Hotel in George Square.
Glasgow City Council has confirmed it will never reveal the identity of the 57-year-old driver of the lorry, who remains in the Western Infirmary.
The authority will not disclose the names of the driver, and the other two men who were in the cabin when the incident took place.
A 14-year old girl and two women, aged 18 and 64, are all being cared for at Glasgow Royal Infirmary.