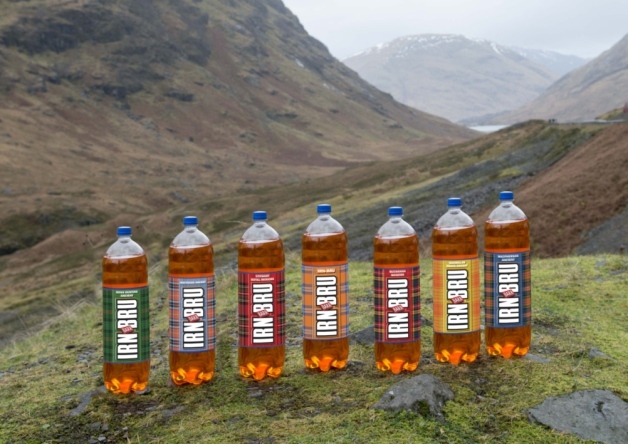 Barrs have launched a new range of tartan Irn Bru bottles.
The tartan-clad bottles, which are available in shops today, follow the success of personalised named bottles from both coke and Irn Bru.
The famous Irn Bru bottles are now covered in 57 different tartan designs with shoppers able to buy a bottle with their own family tartan.
The initiative, named Bru's Your Clan, covers 11,000 different surnames, while those without a family tartan can join Clan Bru and proudly sport the phenomenal Irn-Bru tartan.
Adrian Troy, Head of Marketing at AG Barr said: "For a limited time we're dressing our bottles in some of Scotland's best known and well-worn tartans to celebrate our rich heritage.
"Whether you're 100% Scottish or just have a dash of ginger in your family tree, Bru's Your Clan gives people the chance to check out their roots, sport their clan colours and make Irn-Bru their own."
The tartan bottles are not the first time Irn Bru has attracted festive attention, we are happy to use any excuse to show the Irn Bru Snowman advert.