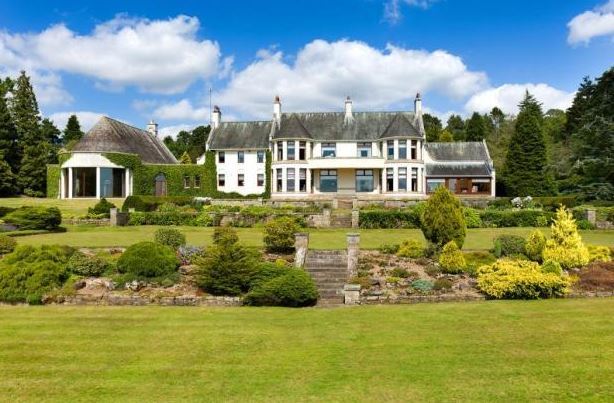 An oil boss has bought one of Scotland's grandest homes at a knockdown price of £1.85million.
Car tycoon Ian Skelly had put his luxury country mansion and estate on the market for £3.5million five years ago.
It failed to find a buyer and the former Rangers director dropped the price by £1.2million to £2.3million in 2012.
Leewood House, which is situated between the Lanarkshire towns of Carluke and Lanark, has now been sold to Kieron McFadyen, a senior executive with offshore giant Shell.
The property, which was described by estate agents as "one of Scotland's finest 20th century country houses", sits in 23 acres of ground and boasts six bedrooms and its own floodlit grass tennis court.
As well as a library, drawing room and a triple garage, it has a large swimming pool with panoramic views over the Clyde Valley.
The property was bought by Mr Skelly, 79, more than 30 years ago and he added a new wing in 1991 along with a pool complex as well as a garage block.
Mr McFadyen, 54, is executive vice-president of health, safety and the environment for Shell and was previously head of its North Sea exploration and production business.
He was brought up in Glasgow's Drumchapel area and has admitted that he was a "waster" as a teenager.
The married dad-of-three left school aged 15 without a single qualification to his name – but later went on to serve an apprenticeship in engineering and received a first-class degree from Glasgow University.
He joined Shell in 1985 as a trainee petroleum engineer and rose to a succession of senior roles, several overseas
Leewood House originally dates from 1942 when it was commissioned and built for a member of the Dick Family, founders of the SMT Bus Company.
Mr Skelly sold the Ian Skelly Group of car dealers for £18.3million in 1989.
He started the business on a derelict site in Glasgow's east end in 1984 and built his Volkswagen-Audi dealership into the biggest franchise in Europe before selling it to the Appleyard Group.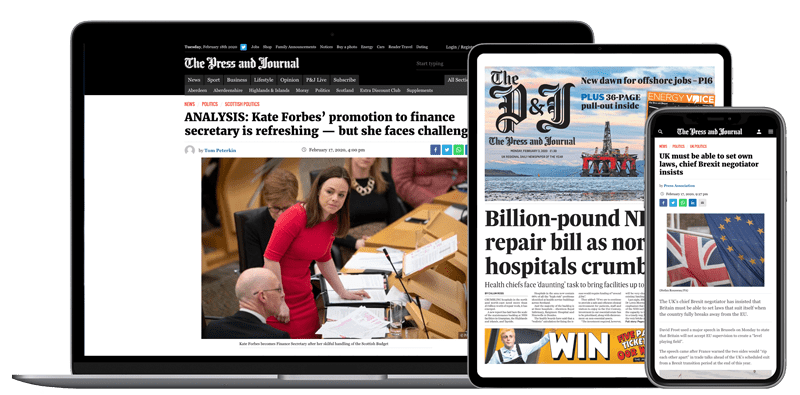 Help support quality local journalism … become a digital subscriber to The Press and Journal
For as little as £5.99 a month you can access all of our content, including Premium articles.
Subscribe